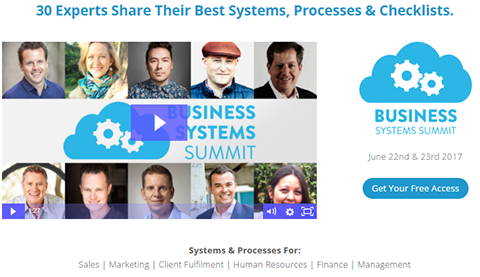 Business systems and checklists are the life blood of any successful business. It allows the business to scale. It allows the business owner to work on the business rather than working in the bbusiness.
So, I wanted to let you know about an upcoming online business systems summit.

It's an online event and free to attend.It's on the 22nd and 23rd June

People who know me well, know that I am obsessed with systems. If you are at all curious about the software and systems we use to promote our own business then here is the answer. Check out the <overview page here>

Note: I beleive that effective business systems are the most important thing that a business owner can implement to scale and grow their business. It's something we work on every day.

Pleas book the event and then let me know what you think. It's being run by one of our partners (David Jenyns), someone who we have known and respect.

A number of leading industry experts are going to be presenting their own best business systems and I will be covering one of our favourite sales processes, so you should be able to pick up some valuable tips.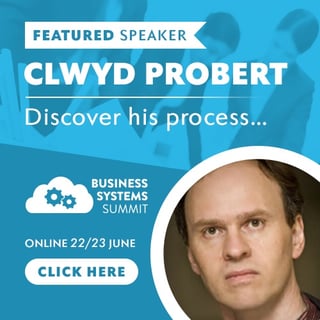 Other references you may find helpfull
Other articles you might like