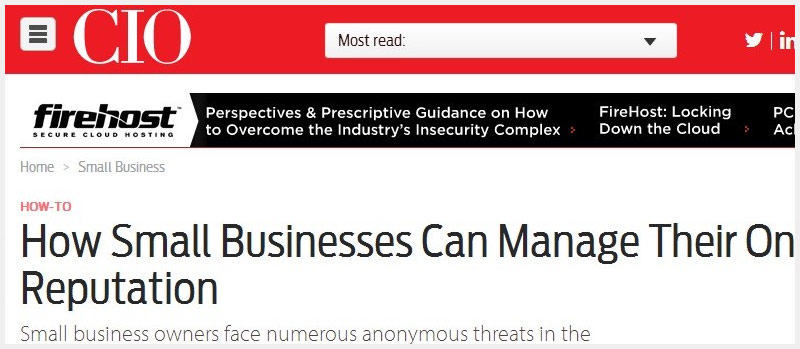 Probably the most challenging and resource-intensive activity that businesses have to undertake when they market themselves over the Internet is managing their reputation. Establishing a good name online takes a long time, and even just a single negative report or a damning post from an unhappy client in a review site can destroy this hard-earned credibility. In an article for CIO, Nathan Segal highlighted the importance of addressing such an incident:
If you've built an online presence, you're lucky—such a report is likely to be far from page 1 in the search engine rankings, and it will be easy for you to mitigate the damage. But what happens if you don't have a strong online presence, someone files a complaint against your business and it winds up on the first page of search results?

First, take a deep breath. Second, be aware that this problem didn't happen overnight. It took time and it will take time to repair. Essentially, you have two options: Hire a reputation management service or repair the damage yourself. Before you begin, know that repairing your reputation is going to take a lot of work, and time, regardless of which option you choose.
Hiring the services of a trustworthy social media agency such as Whitehat is by far the most efficient method of managing online reputation, since the time that the business owners would spend on improving their image by themselves could instead be directed to attending to the other important aspects of their venture.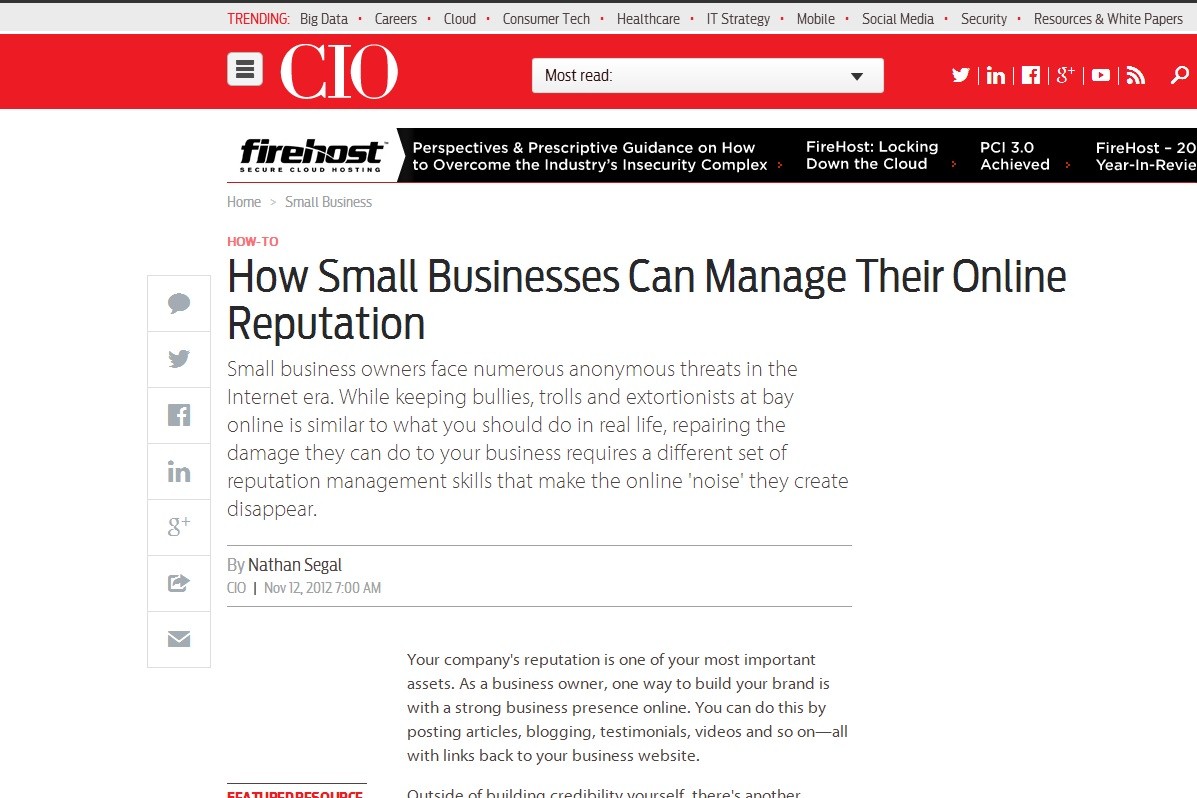 But what about entities such as small businesses that are unable to tap these services for one reason or another? It turns out that they can take advantage of some of the strategies used by an experienced social media manager to handle online reputation, albeit on a smaller scale and without the back-up of a specialist.
If a small business encounters a damaging report online, filing a concise refutation through legal channels can help with restoring credibility, especially when the negation does not use emotional language to build its case. Rebuttals from reputable colleagues and repeat clients are effective in proving the good standing of a business; Linkedin and on-site testimonials are especially useful for this purpose.
Small businesses are also advised to refuse to dignify online bullies or "trolls" with a response, and instead block these individuals from further access. If harassment from a provocateur persists, owners can report the agitator to their particular ISP as well as file for damages and compensation for litigation costs.
Internet reputation management is representative of the complexities of modern commerce, but there's no reason that businesses can't get a good reputation online as long as they cautiously handle this aspect of marketing.
(Source: How Small Businesses Can Manage Their Online Reputation, CIO)
Contact our professional inbound marketing agency today, and get a FREE consultation on how to strategically invest in your digital marketing.
Send us an email now at info@whitehat-seo.co.uk or call us at (+44) 020 8834 4795 and grow your bottom line through our online marketing expertise today.