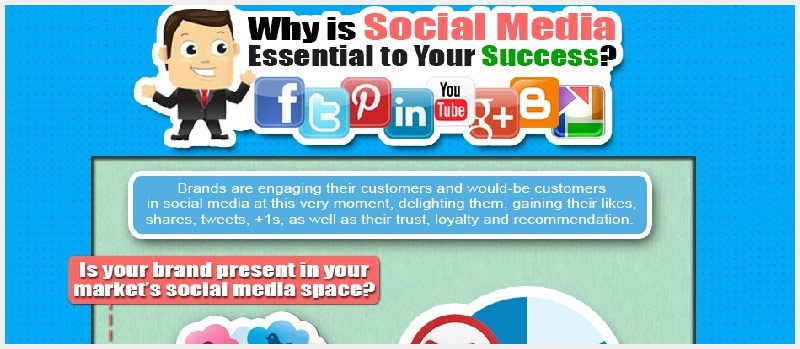 Social media optimization is a marketing strategy that's simply too important to ignore. Social networks are growing steadily and they are providing small businesses an opportunity to reach out to a bigger audience. In today's online world, you would need to be thriving socially if you want your business to get more customers and crush your competition. Not convinced with the power of social media?
See our Infographic:
Amplification: Beyond Reach, Engagement
Social media is an effective tool for reaching your prospects and engaging them. According to Pew Internet research, 67% of all Internet users also use social networks. Meanwhile, comScore estimates that one in six minutes spent online is on social networks. These statistics simply mean that when people are online, they also connect via social media—giving business owners and marketers an opportunity for customer reach and engagement.
But what makes social media powerful is amplification. The more engaged your friends and followers are, the bigger your amplification factor grows. This is turn results in more reach, deeper engagement, and again, bigger amplification. The social cycle goes on and on, and is similar to the buying cycle: awareness, interest, desire, action, loyalty, and advocacy. Amplification, however, makes the difference as it broadcasts the advocacy to a bigger audience, amplifying the number of leads and customers you can reach and engage.
Facebook Leads Social Network Growth
More and more social networks are being created nowadays but some of the crucial ones businesses need to focus on are as follows: Facebook, LinkedIn, Twitter, Google+, and Pinterest. These are networks that have shown steady growth. These are where most of your prospects share and connect with friends.
Facebook, in particular, should be a business necessity. The social network now has 1.11 billion monthly active users, up from 680 million in 2011. Its mobile user base is around 751 million, surging 62% from only 288 million two years ago. A study by HubSpot showed that 74% of all marketers consider Facebook as important in their lead generation efforts.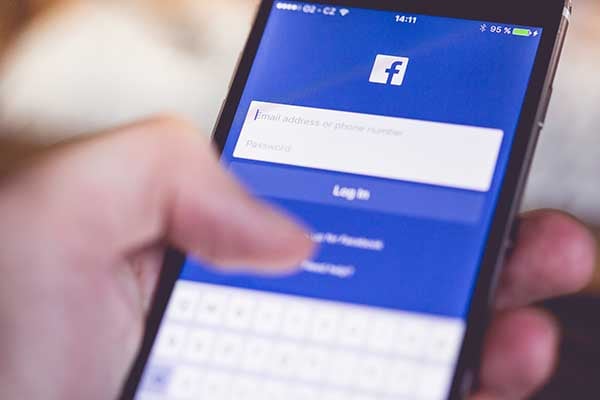 Other social networks are also growing:
LinkedIn has 200 million users, adding 2 new signups per second

Twitter has 288 million MAUs making 1.6 billion queries per day

Google+ MAU base is currently at 359 million, making it the second biggest network

Pinterest growth skyrocketed 88% over the past 12 months
Get Customers, Sales from Social
Their user base growth may be impressive but can social networks help your business grow? The answer: YES. In fact, customer acquisition through social networks has been increasing. In 2012, 62% of businesses using LinkedIn said they acquired a customer through the world's largest professional network. This is up from 57% in 2011. Customer acquisition through Facebook and Twitter also went up from 48% to 52% and 42% to 44%, respectively.
You attract prospects for sure, but do they buy? A study by Nielsen found that 46% of online users depend on social media when making a purchase decision. In a separate report, VisionCritical said 38% of Facebook users have purchased an item after liking or sharing it. Pinterest (29%) and Twitter (22%) also bought an item after conducting some social action involving that product.
To get more sales, you need to adjust your approach on the online social realm. The same VisionCritical research recommended that businesses tweak their social content based on the culture of the users within a specific network. They also need to take into consideration the category that content would likely fall under. To make social work, you need to reach and engage your audience with custom content that is in line with the category of your business, as well as with the culture of your prospects.
The Market Leaders and Your Competitors Are Social… Are You?
Market leaders are using social media. For instance, 90% of Inc. 500 companies use at least one major social media platform, according to marketing speaker Heidi Cohen. Majority of marketers (83%) also understand how powerful social is, Social Media Examiner found. Some 59% of marketers use social media for six or more hours a week.
Your competitors are conducting some form of social media optimization today, too. E-Strategy Trends found that an overwhelming 92% of small businesses consider social media as an effective marketing tool. Meanwhile, eMarketer found that 21% of small businesses plan to spend more on social media advertising this year.
So now, you know market leaders are social online. Your competitors are likely going social, too. They are realizing the power of online social networks and how these can help them acquire more customers and get more sales. In short, they know that social media is essential to business success today. But you know that, too. So what are you going to do?
Send us an email at info@whitehat-seo.co.uk or call us at +44 20 8834 4795 now to schedule your free in-depth consultation with us. We can help your business succeed with the power of social media optimization.
Other blogs you might like...