Are you struggling to market your brand's products or services online? Is your brand being optimised the right way for you to get more exposure and traffic?
You want to strategise, activate services, and see your brand's expansion from a single, user-friendly interface.
To help you do this, we're offering you a holistic platform that covers Marketing Research, a Solutions Display, and Performance Reports fused into one revolutionary dashboard.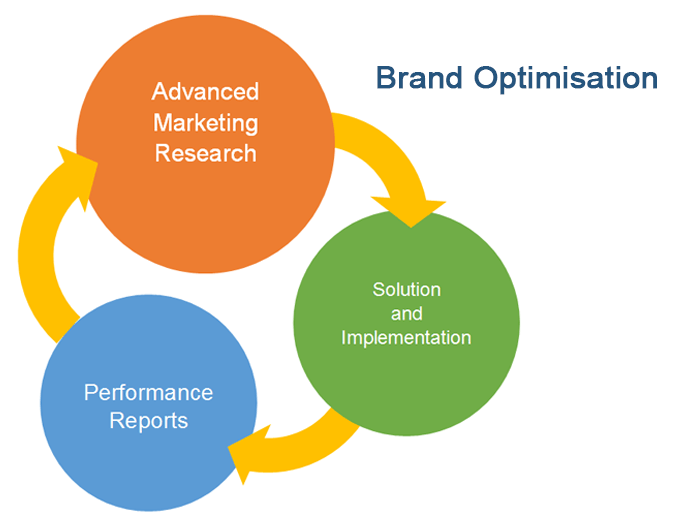 We Provide Brand Exposure Insights Based on Advanced Marketing Research Technology
Feeling overwhelmed by search engine algorithms and the complex, ever-changing world of SEO? Our site audit report will help you gain objective, data-driven insights on your online visibility that haven't been exploited or maximised to its fullest potential.
Do you have the tools to help you strategise your online marketing and identify priorities for maximum brand expansion to help you reach your target market more effectively?
Our search traffic analysis will show you your current visibility per search traffic category. The analysis also unlocks opportunities in search traffic volume which you can target. The search traffic categories analysis can be further refined based on geo-targets as well as against your competitors. Use this analysis to identify the most suitable search traffic categories and locations to target in your campaign.
We provide Brand Optimisation Intelligence by instantly showing you:
Visibility and Opportunities
Broken down by:
Search Traffic Categories
Target Locations
Competition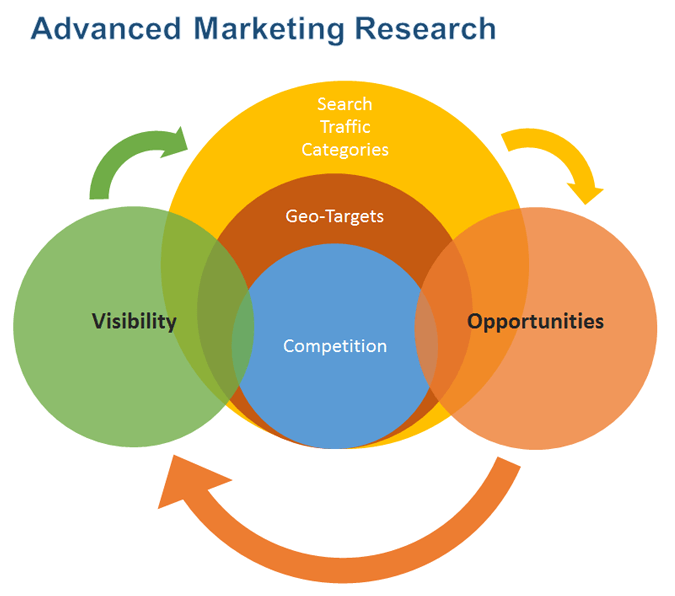 Expand Your Brand's Online Visibility with our Brand Optimisation Service
We will optimise your website by analysing and fixing page indexing, main navigation, and other issues and errors. We will set up your blog, webmaster and analytics. We'll also perform analysis and optimisation of your target pages, content, meta tags, anchor texts and interlinking for every search traffic category. If you have multiple locations, we will also optimise your website accordingly to allow you to dominate your target market across different locations.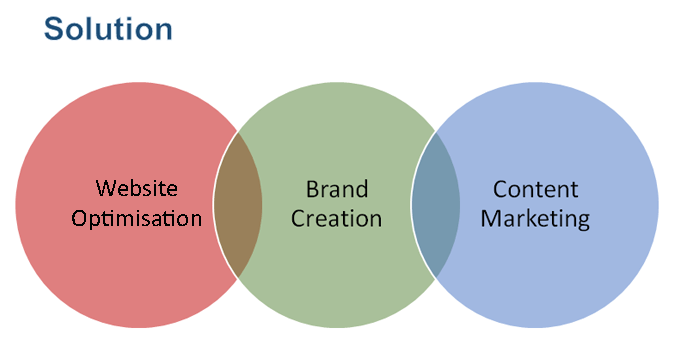 We'll build and optimise your other properties — your social media accounts (YouTube, Twitter, Google+, and Facebook); your social sharing accounts; off-site blog accounts; your press release accounts; as well as your top niche or geo-related directory accounts, just to name a few.
We'll perform content marketing for you, using a strategy that combines articles, blog comments, social sharing, and social signals to expand your brand's presence online. We also offer premium content writing services, on-site blog marketing, quarterly website updates and performance analysis. We offer content marketing add-ons such as press release marketing, review marketing, video marketing, and image marketing, to expand your brand's online visibility like a brilliant star!
Track the Progress of Your Brand Optimisation via Our Revolutionary Performance Reports
We provide insightful Site Traffic, Search Engine Exposure, and Positive Momentum Report to help you monitor the progress of the on-going Brand Optimisation campaign.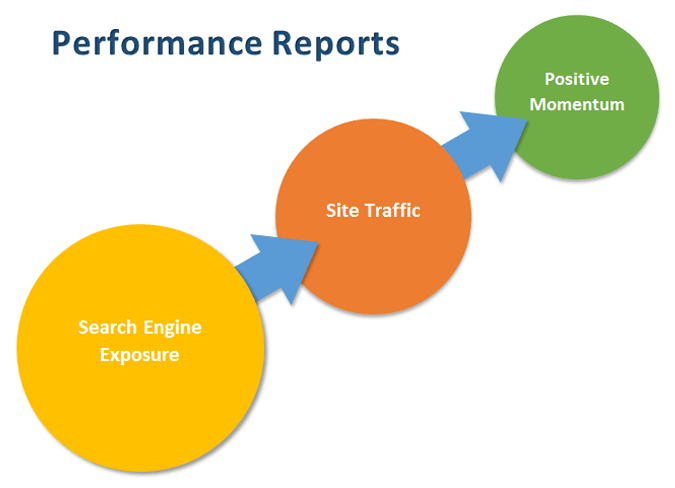 The Site Traffic Report shows you how much traffic you're getting from organic, referral, social, direct, and paid sources. The report also displays site page performance, which is comprised of impressions, average ranking, page views, bounces, bounce rate, and time on page.
Meanwhile, the Search Engine Exposure Report displays your brand exposure or impressions in the search engines. This is broken down by search type, page rankings, and keywords.
Finally, the Positive Momentum Report allows you to see the positive results in your campaign performance that are bound to influence and boost other performance metrics that require improvement.
Build and expand your brand's presence online and watch it positively affect your conversions, sales, and profits.
Also, we can provide all the tools you need to boost your online presence through our top-of-the-line services such as:
Brand Establisher
Responsive Web Design
Search Engine Optimisation
Local Online Marketing
Social Media Optimisation
Pay per Click Advertising
Online Reputation Management
Website Audit
Brand Booster
…and much, much more!
Effectively reach your target market and see your business crush the competition with our Brand Optimisation Service.
Boost your brand's online presence with our Brand Optimisation service. Send us an email now or call us at 020 8834 4795 so we can schedule a consultation with you today.