It's not really optional. In 2019, every business should at least consider advertising on Facebook. This is a company that reaches more than 2.4 billion monthly active users, which is more than a quarter of the world's current population. In the United Kingdom alone, 36 million active Facebook users represent a majority of all U.K. citizens.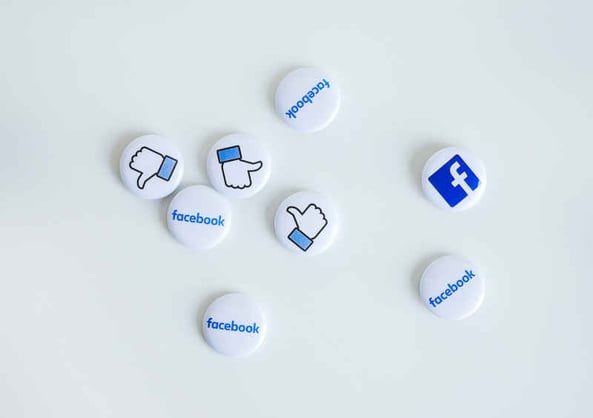 Setting up Facebook ads is relatively simple, and its targeting opportunities are immense. Set up a campaign the right way, and there is little chance of wasted budget. The variety of ad types and high degree of measurability add to its appeal for businesses of all sizes.
You can only leverage those benefits, of course, if you get it right. The easy to learn, difficult to master mantra especially applies to Facebook. You can set up an ad in as little as 15 minutes--a campaign that will actually help you grow your business, though, will take much more time.
Fortunately, it's far from impossible. Every organisation, in every industry, can leverage this promotional medium.
Consider this your 7-step beginner's guide to advertising your business on Facebook.
Step 1: Establish Your Facebook Ads Account
The first thing you'll need to do before your first advertising campaign is setting up your Ads Manager account.
Start with Account Settings. Fill in your business name and address and your EU VAT number. Then, add each potential user on this advertising account (anyone managing the account) as a user with one of the following roles:
Admin - full access to the management of the account, from running ads to adding and deleting users.
Advertiser - can create, run, and adjust campaigns, but cannot manage administrative tasks.
Analyst - can only view and download ad reports and analytics, without creating anything.
Under Billing, the most important step is a payment method which can be a major credit card, PayPal, or online bank account.
Alternatively, you can manage ads and ad campaigns through the Facebook Business Manager. This is a more complex but comprehensive tool that, for beginners, only make sense if you already use it for your general page management.
Step 2: Set Your Campaign Goals
The next step is strategic. Every Facebook (and any other digital) campaign needs to be grounded in both goals and a timeline. It is simply imperative to set specific and measurable goals. At its most basic, the campaign should fall into one of the following goals:
Brand awareness, most likely measured through reach, page likes and engagement with your ads.
Brand interest, most likely measured through website clicks.
Brand conversions, most likely measured through lead conversions on your website of Facebook itself.
Each of these three core goals can and should be set up differently within Facebook's platform. Brand awareness ads are more general in nature, seeking to get attention but not driving direct promotions. Conversion ads, on the other hand, should be clear in the way they set up the benefit of becoming a lead and customer and lead to the obvious next step.
We'll get into the details of both the creative and technical setup of these options below. For now, the most important thing to realise is that this goal-setting will drive most, if not all of the below steps in building a Facebook ad campaign designed to help your business grow.
Step 3: Find the Right Ad Type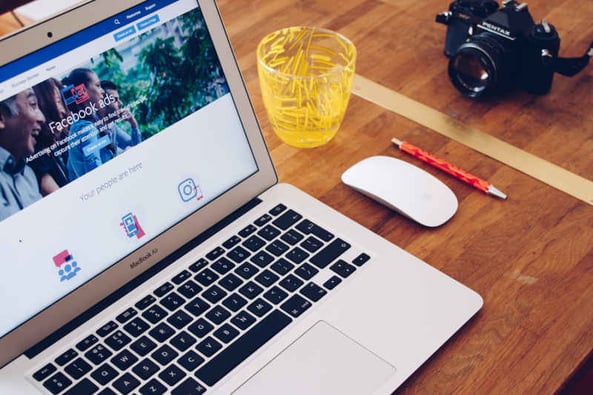 Facebook has a three-tier structure that's important to understand as you begin to set up the campaign. It starts with the campaign itself, which should have an overarching goal, budget, and timeline. Each campaign can have multiple ad sets with their own budgets and schedules. Each set, in turn, can feature multiple individual (and rotating) ads with their own unique audiences and messaging.
The type of ad (or ad sets) that you run should be directly related to your goal above. Facebook offers no less than 9 distinct ad types, each of which deserves a closer look. None is inherently better than the others; it all depends on what your ads need to achieve.
Link click ads. These messages feature a caption, simple image, and prominent link under the image that drives towards your website. The link also includes a clearly visible call to action button.
Video click ads. These are essentially identical to the above, except the static image is replaced by a video. That drives more ad engagement, but could lead to fewer clicks as the video can serve as an end in itself.
Carousel ads. They serve the same purpose as link click ads, but include between three and 10 individual 'tiles' that each come with their own image and link. Most advertisers use them to promote multiple products.
Dynamic product ads. Especially relevant for e-commerce users, these ads link directly with your website and online product catalogue. They can dynamically pull in content based content (or products) your audience may have recently viewed on your website.
Lead ads. Similar to link click ads, the link here leads directly to a lead sign-up form within Facebook. The network automatically pulls in basic information like your prospects' names and contact info, increasing conversion rates on the form.
Boosted page posts. Not all of your ads are actually custom-created. Facebook enables any business to simply put some money behind a successful organic (unpaid) post to extend its reach and success.
Canvas ads. These types of ads are available only on mobile devices. They offer an immersive experience, almost like a mini-website within the ad, driving engagement within the network.
Page like ads. These ads, typically with a video, are designed to increase followers for your Facebook page. If your organic presence deserves more attention, and brand awareness is your goal, these might be beneficial.
Photo and video ads. These purely engagement-driven ads simply feature a caption and engaging visual. Don't look for website clicks, but they can work well in building brand awareness.
Take some time to familiarise yourself with each of these ad types. Then, make a determination based on your goals that determines which ad type makes the most sense for your business. It's a crucial early decision before you move onto your audience and budget.
Step 4: Select Your Ideal Target Audience
Next up in the ad building process is finding the right audience for your campaign. In your marketing efforts, you've likely already build a target audience profile or perhaps even a buyer persona that that provides insight into your potential clients and customers. Now, it's time to transfer that knowledge and research into Facebook.
You can choose from two basic options: custom audiences and behavioural targeting.
Option 1: Custom Audiences
Custom audiences may be your most valuable audience type for the simple fact that you know them to be interested in your business or brand. The 'custom' nature of this group comes in one of four ways:
A customer file, which is an email list of current leads or customers uploaded to Facebook. The platform matches these email addresses with active user profiles, and shows ad only to those matches.
Web traffic, which is Facebook's version of remarketing. Place a pixel (a few lines of code) on your website or individual pages, and show ads only to users who recently visited to those pages.
App activity, which is identical to web traffic except for using your mobile app. Show ads specifically to users of your app.
User engagement, with ads specifically targeting Facebook users who have recently engaged (commented, liked, or shared) your content on the platform.
Each of these audience types also allows you to create lookalikes. Here, Facebook analyses the entire audience group and creates a larger group (size defined by the advertiser) of other users who share the same characteristics, interests, and behaviours.
Option 2: Behavioural Targeting
Perhaps the most popular targeting option on Facebook remains behavioural targeting, which offers more than 200 factors on which you can select your audience. Unlike custom audiences, you don't have to already know your viewers. Instead, you can build off your audience profile or buyer persona in one of three broad categories:
Demographics, including age, location, education level, languages, home ownership type, life events, and more.
Interests, ranging from hobbies and entertainment preferences to fitness and wellness, food and drink, or technology.
Behaviours, such as recent purchases, spending methods, travel, charitable donations, job roles, and more.
You can select a combination of any and all of these more than 200 factors with a number of and/or statements. The sheer breadth of options makes having a pre-defined audience that you only have to plug information in for all the more crucial.
Step 5: Create Your Facebook Ad Creative
Much can go into the creation of the ad creative; in fact, this might be your most time-intensive step. While the details of creating high-converting creative are beyond the scope of this guide, there are a few best practices that you should be aware of.
Limit your copy to the recommended character limits within Facebook. That's 120 characters for the caption, 25 characters for the headline, and 90 characters for the link description. While you can go longer, more text tends to get cut off on small screens and mobile devices.
Emphasise effective visuals. Photos should be 1200x628 pixels, while videos should be in 16:9 widescreen photos. The more the image captures the eyes of your audience through a custom video thumbnail or effective picture, the more likely they'll be to stop scrolling when they see it.
When the ad type allows, add a call to action button that relates to your desired campaign goal. Facebook offers a number of pre-set options that make it easy to find a relevant one, from sign up to download.
Create multiple ads per ad set with only slight variation - for example, with different copy but the same image. That allows you to A/B test your ads and determine which text performs best, then focus your budget there.
Facebook's Ads Manager allows you to view ads in real-time as you create them. Review your messaging and visuals in all formats (from mobile newsfeed to right-hand sidebar), to make sure they will appear correctly for your audience no matter where they're looking.
Step 6: Define Your Budget and Schedule
With your audience defined, the next screen requires you to set your budget as well as the schedule of the campaign. You can set either a lifetime or daily budget; beginners should begin with the lifetime option, which is easier to define and control. A daily budget, on the other hand, allows you to more easily adjust your budget during the campaign. Once you make a decision here, you cannot change it until the campaign is complete or cancelled.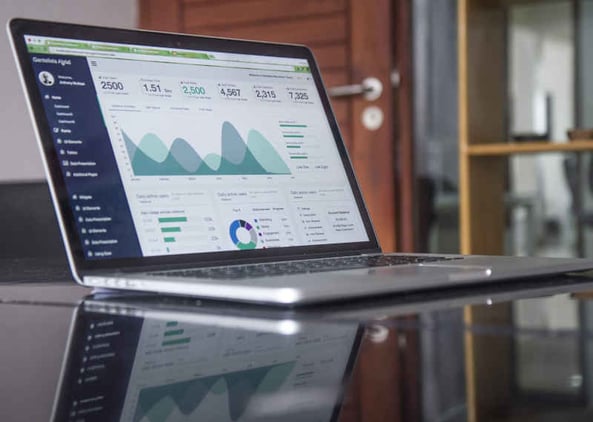 Next, you can set the start and end date for the campaign. This should be an obvious step based on your goals and timeline from step 2, but a daily budget does allow you to run the campaign continuously without a defined start or end date.
Optimise your ad delivery for your core goal - engagement, link clicks, or conversions. Leave the bidding automatic; manual bidding is reserved for advanced ad users. You would only need to set this manually if you think you need to pay more than average to get your ads seen.
Finally, decide whether you want to have your ads run continually or on a schedule. For B2B companies, for instance, running ads on weekends may not make much sense, so some customisation here might be beneficial.
Step 7: Monitor and Optimise Your Campaign Over Time
One of the most common mistakes introductory Facebook marketers tend to make is the set and forget approach. Instead, leverage the platform's extensive analytics features to determine whether you're on track to reach your goal and make adjustments where needed.
The first glance should be reserved towards general success metrics like reach, link clicks, and conversions, compared against industry benchmarks. Anything below par deserves an update or refresh. But even if your ads are performing well at this level, it pays to dig deeper.
Every ad will perform differently with various ages, locations, and other segments based on your targeting above. The Performance and Clicks report within Ads Manager lets you drill down into those specifics, helping you refine both your messaging and potential future campaigns.
For instance, you might determine that your ads perform better with female than male buyers. Push more budget towards this gender, and continue to monitor performance. If it improves, continue that emphasis until you reach the right balance. The same process can be built for anything from mobile vs. desktop users to rural vs. city buyers.
Beyond the standard reports, start to dig into some of the customisation options available through Facebook. Add columns like messaging or event responses depending on your marketing goals. You can also determine which days of the week outperform others.
Once you have created a custom report in Ads Manager, set it up to run automatically on your preferred cadence. You can even choose to email it to you and other account admins to gain better insights into your campaign on an ongoing basis.
Building Better Facebook Ads for More Business Growth
The above steps can get you started on your first successful Facebook campaign. But that is just the beginning. The network's advertising features are complex. Familiarising yourself with them will be a crucial tool when growing your business and attracting more buyers.
However, it all starts with the basics. Through the right goal-setting, ad type, audience, and budget, you can frame your ads to be successful. The right creative and comprehensive reporting tools enable you to build and adjust successful messaging. That's how, over time, you can build comprehensive Facebook ad campaigns that drive your business, customer base, and revenue.
Get our eBook on How to Attract New Customers on Facebook to learn more.