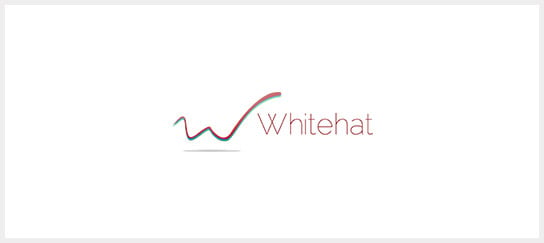 Add Humans.txt file to your site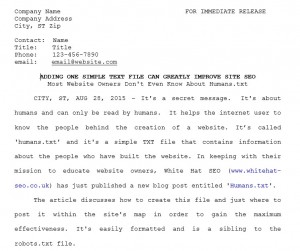 ADDING ONE SIMPLE TEXT FILE CAN GREATLY IMPROVE ON SITE SEO
Most Website Owners Don't Even Know About Humans.txt
It's about humans and can only be read by humans. It helps the internet user to know the people behind the creation of a website. It's called 'humans.txt' and it's a simple TXT file that contains information about the people who have built the website.
The article discusses how to create this file and just where to post it within the site's map in order to gain the maximum effectiveness. It's easily formatted and is a sibling to the robots.txt file.
"Our SEO rating and subsequent businesses noticeably improved for over a month now since we have started with Clwyd and his team of SEO professionals," states satisfied customer, Maxine. "Our SEO rating and subsequent businesses noticeably improved for over a month now since we have started with Clwyd and his team of SEO professionals. With a campaign that is within our budget, they have done more for us than the other advertising company"
The article describes then, in step by step format that is easy to follow, just exactly what to say in the file and how to upload it to a website. Once it is published, the website programmer will need to add a reference to it in the header tags of the website.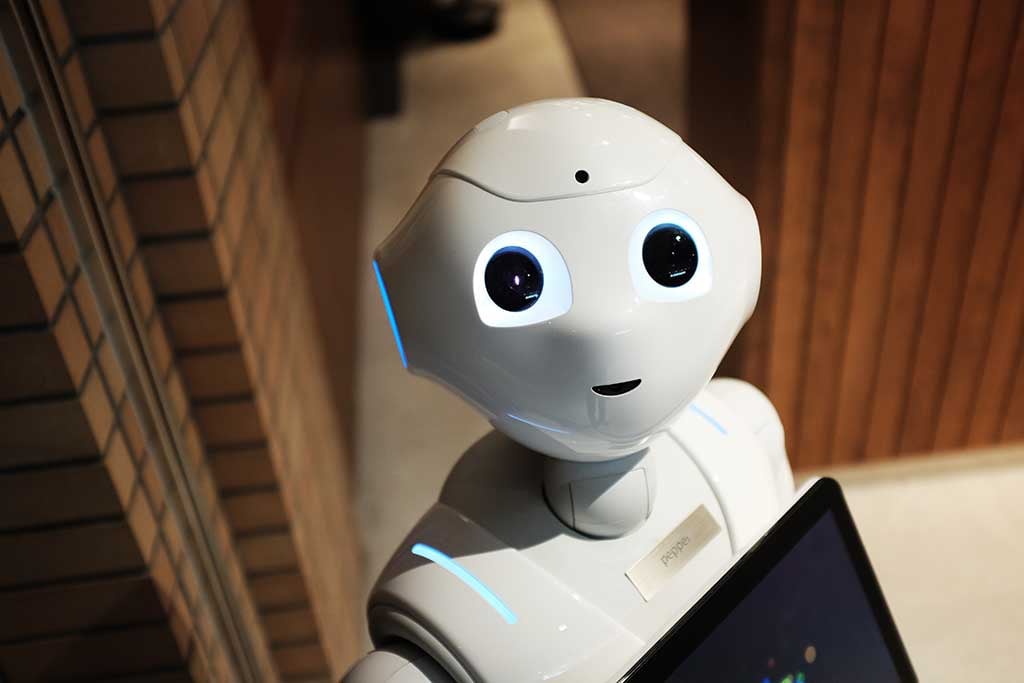 "Of course, the file may be read by scam scrapers and evil robots," stated Clwyd. "So if one is not comfortable adding some of the information such as their email address, that works. The important thing is having the file. A website is often a piece of art. We just don't like the artist to sign their work. With humans.txt that is now possible."
Using analytics to deliver marketing services to the business sector, Whitehat SEO Ltd. draws from established systems in delivering services, as well as keeping up with recent trends and developments in the industry. Their personalised approach to every SEO project allows them to provide guidance, clarity and the opportunity to move their clients far ahead of competitors not making full use of the latest technology.
Things SEO Services Firms Should Do After Hummingbird
The Hummingbird is less than a year old, but this newest algorithm is already making a major impact on search engine results pages. Reliable 'White Hat' SEO services in the U.K. understand that they need to adjust their packages to accommodate Google's massive changes, including the Hummingbird. An April 11, 2014 Search Engine Land article elaborates further on what SEO companies should do.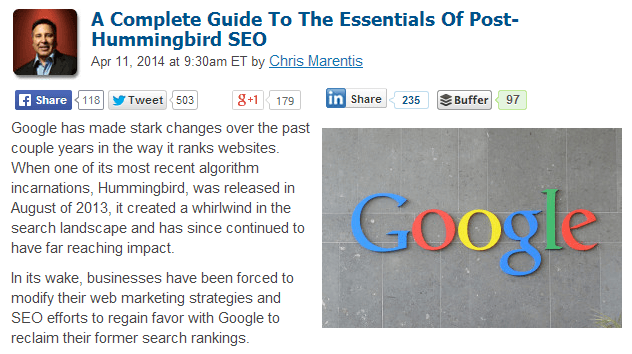 First of all, having a good website is an integral part of any internet marketing campaign. This now plays a great deal on how well a website will top the rankings of Google:
"An internal link structure and architecture that facilitates the customer moving through your site easily is a must. Fast page loading, optimised images and sitemaps all contribute to the end-user experience and that, in the end, is what matters the most."
The second thing that SEO players and clients should reconsider heavily is the relevance of the on-page elements. The Hummingbird algorithm puts a priority into having these elements present in any campaign:
"The rumors aren't true: basic on-page elements still play a huge role in SEO ranking. Title tags, page URLs, ALT image tags and appropriate H1 tags are taking on new levels of importance. We have seen some of our clients improve their search results by as much as 45% simply by focusing on these items."
Finally, the backbone of trusted SEO services in London and other cities must not be forgotten:
"Hopefully, you're not too tired of hearing "Content is King" because it's more important now than ever… and it doesn't look like it's changing any time soon. Make sure your content is never duplicated, always high quality and is relevant and useful to your audience."
The Hummingbird was released with the intention of focusing less on the keywords and more on the context of the content. Knowing this, clients will find that their websites will have a more established presence online if they engage the services of reliable firms who know the latest in Google algorithms, such as Whitehat SEO - the London-based search engine optimisation agency.
The Hummingbird – alongside the Panda, the Penguin, and any other algorithm change that will be released in the future – aims to help users find what they are searching for more easily. Likewise, businesses who want to reach their clientele should not hesitate to approach updated SEO services.
Google Penguin & Panda Updates: Is Your SEO Provider Compliant?
Is your SEO service provider compliant (White Hat) with the dreaded Google Penguin & Panda updates?
Most people think of cute animals when they hear the words "Penguin" and "Panda" but for many search engine optimisation service providers, these two words are to be feared. Google's Penguin and Panda are algorithm updates that play separate roles in improving the overall experience of online users.
While algorithm updates should be primarily a concern for companies providing online marketing services, business owners who use SEO services should also know about them. That's because if your SEO service provider happens to violate Google's SEO guidelines, these algorithm changes will drastically affect your website's ranking and your business will suffer the consequences. So before it's too late, read our guide on the dreaded Google Penguin and Panda updates and what they mean to your business.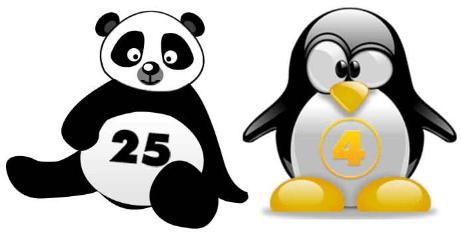 Introducing Penguin, the Web Spam Fighter
The Penguin algorithm is targeted at web spam. It was launched in April 2012. Its second version was released just this May, with two other updates in between Penguin 1 and 2.0. "The change will decrease rankings for sites that we believe are violating Google's existing quality guidelines," says Google's official announcement. "Next generation" Penguin affected 3.1% of search queries.
Google search spam chief Matt Cutts advised webmasters to build websites that "people will tell their friends about and bookmark," as opposed to conducting spamming. Web spam is often conducted by SEO providers desperate to get back links. In short, Penguin is about links.
Get to Know Panda, the Crusher of Poor Content
The other algorithm change that shook the SEO industry was Panda, which was designed to target poor quality content, particularly duplicate articles. It was launched in February 2011, with the most recent update rolled out just this July.
"This update is designed to reduce rankings for low-quality sites—sites which are low-value add for users, copy content from other websites or sites that are just not very useful," says Google's announcement. At the same time, Panda will also improve the rankings of "high-quality sites with original content and information such as research, in-depth reports, thoughtful analysis, and so on."
What These Updates Mean to Your Business
In the online marketing world, there's a popular term called "slap" which is when Google penalises a website for "black hat" methods, or practices that violate its guidelines. Sometimes a penalty can be as "subtle" as a slight drop in rankings. Sometimes it's as worse as being removed from search results. Regardless of what penalty your site receives, it can lead to a massive drop in traffic and in the overall positive reputation of your website. No traffic means no visitors, no leads, and no sales.
The hard part is recovering from these penalties. You will need to clean up your website, remove spammy backlinks, and so on. And then you will need to reinvest your marketing budget on more SEO efforts, this time hoping that you will not be penalized. Investing in non-compliant SEO service providers, therefore, is not a wise move. Any black hat activity they conduct can result to penalties for your website, and lost opportunities for your business.
How to Tell Compliant SEO from Spammy and Poor SEO
Not all business owners have the technical know-how when it comes to online marketing. That's why they rely on trusted SEO service providers to take care of their websites and online presence. In essence, they entrust their business to SEO service providers. It is therefore crucial to know if you are indeed entrusting your business to a provider that is compliant with Google's SEO guidelines and in tune with these search algorithm updates.
Here are some indicators that your provider is up to date with SEO best practices:
Saying No to Spammy Techniques - Make sure your provider does not involve spamming in their SEO practice. Unnatural or spammy links will get you and your website in trouble. A compliant, high calibre SEO service provider does not do the following:
Using Social Media – A smart SEO service provider uses social media to help spread your content in the digital social sphere. Likes, pluses, shares, tweets, and retweets strengthen your social signal which is important as it is part of the SEO signals that Google detects.
Building Natural Backlinks - The best way for people to link back to you is to publish high quality content that is engaging and worth sharing.
Focusing on High Quality and Fresh Content - Content must be written for the target audience and not for search engines. Content must be something of value, something useful to users connecting your business, products or services to them. It is therefore important that your provider makes an effort to understand your business, target market, products and services through consultation and provide a mechanism for regular creation of content.
o Massive submission of articles to article submission sites
o Massive forum postings
o Massive guest postings
o All of the above with the same sets of keyword-rich anchor texts
On-Page, Off-Page Optimisation - Ensure your SEO provider optimises not just the content on your site but also your navigation, SEO tags such as the title, description, alt texts; overall site structure. They also optimise (but not over-optimise) content and links placed on external sites such as blogs, press release sites, social media and social sharing sites.
Knows Panda & Penguin Updates - Online marketing services providers must know all about Google's algorithm updates. If they could not provide consulting about it, then it's either they're not yet compliant or worse, they really don't know about them.

How to Deal with Google Algorithm Updates
Recovering from Panda and Penguin penalties will be difficult and time consuming. But if that happens, you will need a comprehensive website audit report to know what could be the possible causes of the penalties. Bad links need to be removed. Bad content needs to be improved or taken down. Your compliant provider will know what to do.
The best way to deal with algorithm updates still, is prevention. While business owners need not know the technical aspect of SEO, it will help if they can determine whether a provider is up to date with the latest search algorithm changes. All it takes is to ask the provider about the items above. Doing so will give you some idea on whether they are compliant and if you can indeed entrust your website and your business to them.
Our SEO methodologies comply with the latest search algorithm updates, including Google's Penguin and Panda. We are not into black hat techniques, spammy practices and over optimisation of anchor texts. We focus on creating high quality and fresh content, building natural links, uses social media, maximising Google+ for improved SEO footprint, and conducting on-page and off-page optimisation.
Is Your SEO Service Provider Updated with Google Penguin & Panda?
What are Google Penguin and Google Panda?
Google Penguin and Google Panda are two important algorithm updates from Google, and make major changes in the search results. Penguin algorithm is mostly focused on links. The Penguin update has had a major hand in downfall of those companies who do not conform to the published Google guidelines. Panda is also a strong and effective algorithm update that works against duplicate content and poor content.
The change or update in these algorithms has had a big effect on search engine results. There have been various updates after the release of Penguin 1 algorithm in April 2012. The most recent update of this web spam fighter algorithm, Penguin 2.0 was in the month of May. Whereas, online users have recently experienced an update in July after the release of Panda algorithm in February 2011.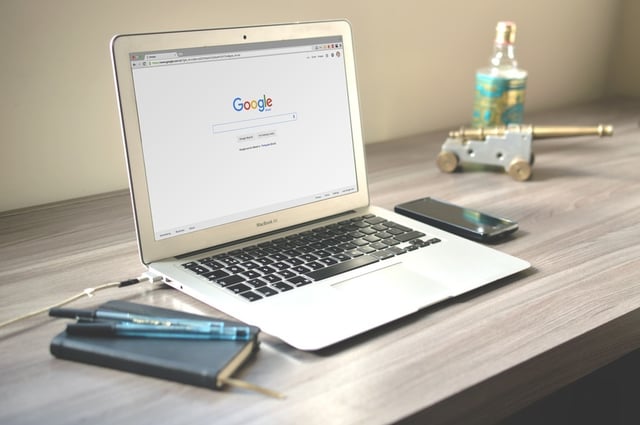 Who are the ones most affected by the updates?
These two words are a terror to many search engine optimisation service providers, who have been hit badly by the effects of the change in SERP results brought about by these algorithms. The fact that the update launched by these algorithms is severe becomes clear from the decrease in the rankings of the websites who had been not acted according to the published Google guidelines. To give some idea of the scale of the impact, the changes have had an effect on approximately 3% of present search queries.
For any company who relies on the online marketing services of another company, the importance of algorithm updates is even more significant. As the health of their business's online marketing depends largely upon the SEO techniques and methodologies used by the service providers.
The Panda update targets those websites who post poor quality content on their sites or copy content form other sites without producing any unique, genuine useful information ie those who do not understand and practice an effective White Hat service methodology. It greatly benefit those other sites who publish high quality, original, deeply researched and thoughtful reports and their rankings are typically boosted. So there is a big risk in taking content from other websites.

What happens when you don't stick to Google guidelines?
You need to be very careful to comply with Google's published guidelines for the Penguin and Panda updates because a website's page ranking will fall or rise if your SEO service provider fails to comply with these SEO guides. A website's reputation is based upon the traffic or visitors it receives. In order to make a website highly ranked and present at the top of the search result list, the compliance is a must.
If you ignore them then your rankings may fall and you may receive a formal penalty too - which is very difficult to reverse. A penalty imposed by Google upon the site can range from drop in rankings to total removal from the search results.
If you ever need to recover form a penalty it is not going to be an easy task. This will require you to go through a website audit report, recognise the reasons of failure of compliance with guidelines and finally move to rectify them.
You might have to begin from the first step of removing all the poor quality content and publishing genuine articles and blog posts then look at the removal of bad back links etc.

How can you save your business from the updates?
Many companies have spent their marketing budget with unreliable SEO service providers, who use black hat methods and ultimately bring the ranking of website next to nothing. Such a situation is harmful for a business and can hamper the overall image of the owner.
These mistakes usually happen when one has a poor knowledge about online marketing; however, this is where a reputable and reliable SEO company can come to the rescue. A good and healthy online presence can only be achieved through the help of SEO Company that has no previous complaints of violating Google guidelines.
Before getting SEO help from any company you must put in some efforts from your side to see if the service provider is competent enough to be trusted with your business brand. The aim of content published on a website must be to delivering fresh and high quality information to readers. It must not merely be written to achieve high rankings; as this does not help either from a user perspective or from the view of the various search engines which are becoming more sophisticated in their ability to spot poor content.
What a competent SEO service provider must do?
A good SEO company must be aware of the various small and large algorithm updates that Google keeps announcing. If a SEO service provider is not informed about all these facts it could mean they are a an amateur operation. If spamming is bad, then what is good practice? Well, webmasters and SEO experts can bring in links from websites that can then be publicised among friend, family and business groups and these site links can then be spread around as bookmarks. In addition, it is very important to try to post fresh and new content consistently, which is the only natural way of building valid backlinks.
Such content attracts readers and holds their attention so they tend to stay longer on the site and often then share the content with others, often via social media. However, taking the 'easy' route of spamming out poor quality content will often bring a website trouble. And such practices are not favoured by good SEO service providers or the search engines (or visitors).
In order to publicise your content social media is great. You might want to try Google+ for an improved SEO footprint. Social proof via multiple social media channels is the best way to maximise your social and online presence. These SEO signals are detected by Google and together with the production of regular content, built with well thought out descriptions and tags, will increase the authority of your site.
For all of this to work, a service provider must be well informed about the technicalities and details of their clients business. A competent SEO provider optimises not just the content on your site but also your navigation, SEO tags (hidden fields such as the title, description, alt texts) and the overall site structure. They should also optimise content but also review the links placed on external sites including social media, social networking sites, blogs and press release sites.
What does a SEO service provider must not do?
Using various keyword-rich anchor texts like publishing of articles to article submission sites, excessive forum posting and guest posting to blogs can be bad. Both On-Page and Off-Page optimisation are important for a website. But it is important to be careful and not over optimise.
Duplicate content, copied from other sites or publishing vague information must be avoided as they add no value to the visitor and will be picked up and marked as bad by the search engines.
The ethical approach to optimisation is the only long term way of bringing your website to the top and in to keep it in tune with the Google Penguin and Panda updates. Remember that our SEO methods are in tune with the latest search changes from Google, including the Penguin and Panda changes.
We do not use black hat tricks, spammy practices and over optimisation of anchor texts links. We look at creating high quality content, frequently - building natural links, uses all forms of social media and maximum use of Google+ for a better SEO impact using both on-page and off-page optimisation techniques.
Additional articles
Reference