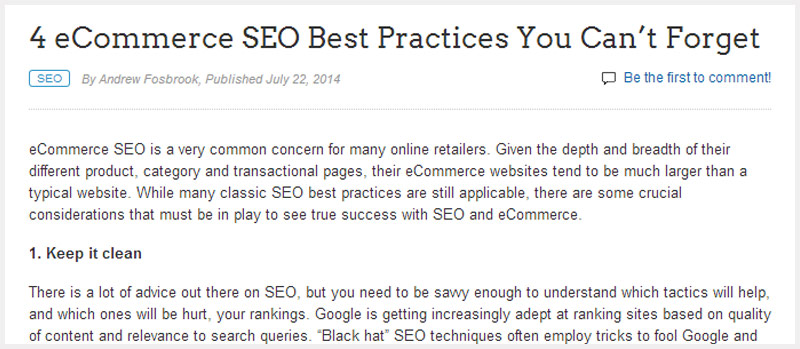 One of the primary goals of a search engine optimisation campaign is to get websites to the top of search engine results pages (SERPs). However, there are some companies that employ shortcuts to achieve this goal, and such practices are regarded as black hat SEO. Business2community.com contributor Andrew Fosbrook explains what this is about in an article.
"Black hat" SEO techniques often employ tricks to fool Google and other search engines into believing that there is more to a page than the user would actually see. If someone suggests that you add as many keywords as possible to a page, or that you should hide keywords using text colors that match your site's background colors, stay away!
While such practices will indeed pull websites to the top of SERPs, search engines like Google will eventually catch on and penalise their owners. For this reason, business owners new to the world of SEO must make sure to employ white hat SEO techniques instead. These are clean SEO practices that abide by the rules and policies of search engines while at the same time taking into account the human audience. Here are three ways to make white hat search engine optimisation work: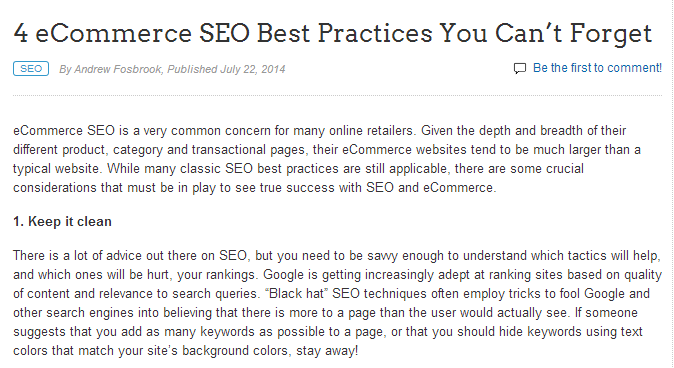 Use keywords sparingly
No business can implement an SEO campaign without first knowing the appropriate keywords to use. A good trick is to be as specific as possible. For instance, plumbers must specify which projects they focus on, such as new home plumbing vs. old home plumbing. However, when optimising these keywords into content, they must remember to use them sparingly to avoid the sin of keyword stuffing.
Brevity is key
Most people who search for a business on the Net want relevant and useful information about a product or service. However, they don't want to read through page after page of content. Thus, content must be short and easy to read but comprehensive in scope.
Always keep content fresh
There is always something new happening in a city like London, and business owners can use news items to build their content around. For instance: the Royal Baby, Prince George, recently turned one. Those who make furniture for a living can write an article or blog post on tips for choosing a toddler-friendly crib or bed.
The complexity of SEO makes it tempting for some business owners to adopt negative practices to improve their online visibility. However, such techniques will get them in trouble, and it will more prudent to take the clean route instead. A meeting with an experienced SEO consultant like one from Whitehat SEO Ltd will put them on the right track.
(Source: 4 eCommerce SEO Best Practices You Can't Forget, business2community.com, July 22, 2014)