Starting a small business can be greatly rewarding, but you'll also face huge challenges in the process. For starters, you have to develop a winning product or service from scratch. When you have a business plan in order, you then have to pitch it to lenders in order to secure capital.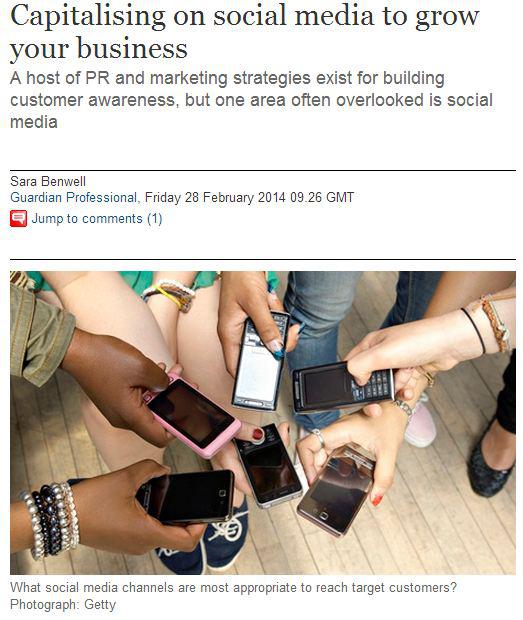 Even if you manage to succeed there and open your shop, your biggest test still lies before you—how to attract customers. As this article from TheGuardian.com reports, most small-to-medium enterprises (SME) don't have big marketing budgets, but they can take advantage of a low-cost and wildly popular marketing platform:
"For many small businesses, expensive advertising campaigns or big, splashy PR stunts simply aren't an option. This means that in the initial phases, business owners are faced with a challenge: how to build the brand awareness your company needs while keeping costs down?

There are a number of efficient PR and marketing strategies that companies can implement to build awareness among their target customers, but one area that is often overlooked by small businesses, or executed poorly, is social media. Social media, when used strategically, can give you direct engagement with many of your target audiences. Twitter now has grown to 241 million monthly active users, while Facebook has 1.2 billion members. Obviously, for those companies starting out, these channels give access to vast numbers of people, whether it's to raise awareness, create engagement or drive revenues."
Of course, effective social media marketing is more than just opening a Facebook or Twitter account and posting the occasional update or announcement. After all, there is so much content on these platforms competing for consumer attention, and you're far from the only company who is leveraging social media for marketing purposes. As such, many SMEs (and even big businesses) hire a dedicated social media marketing agency like Whitehat to help them out.
You might be thinking though: "Isn't this just another expense for my company?"
Actually, the goal of any agency is to generate more profits for their client by using tried and tested marketing techniques. As such, the cost of hiring an agency is offset by the amount of business they generate for you. This route is also more cost effective than starting your own marketing department since you won't have to worry about associated costs like health benefits, paid leaves, or taxes. With a social media manager handling all your online marketing efforts, you have more time to improve your product offerings and foster closer relationships with clients.
Contact our professional inbound marketing agency today, and get a FREE consultation on how to strategically invest in your digital marketing.
Send us an email now at info@whitehat-seo.co.uk or call us at (+44) 020 8834 4795 and grow your bottom line through our online marketing expertise today.
(Source: Capitalising on social media to grow your business, TheGuardian.com, February 28, 2014)