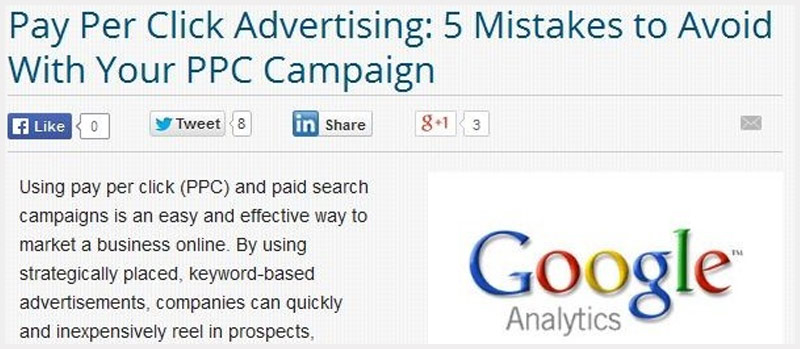 These days, it's all but necessary for U.K. businesses to have a website with which they can establish an online foothold. The sheer volume of competitors out there, however, has compelled them to use pay-per-click services with Google Adwords U.K. to stand out. It's a viable choice for sure; all you have to do is bid for keywords relating to your products and services and in return, Google will display sponsored ads to users who enter those keywords, thus boosting your site's visibility.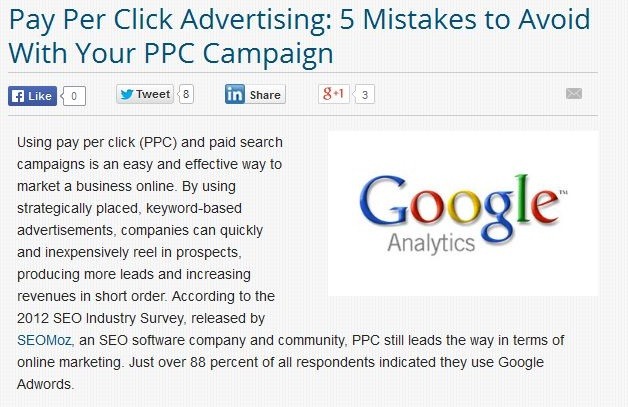 As with any business endeavour, however, there are some pitfalls you need to be aware of. BusinessBee senior writer Lisa Poulsen shares five things to watch out for when embarking on a pay per click services project, starting with:
1. Lack of keyword focus.

Running a PPC search ad campaign using broad search terms and keywords will never produce the results you need to be successful. This is because there is such stiff competition for general keywords that your ads can never hope to rank highly in search results. Instead, narrow your PPC keywords down to the searches your prospects are using to find you. Use your website analytics and a good SEO keyword tool to design your PPC ads around niche keywords.
Let's say you run a bakery in Cardiff that specialises in cottage loaves and pork pies. Bidding for the keywords "cottage loaf" and "pork pie" won't do simply because the terms are too general (and other bakeries before yours will undoubtedly have claimed them already). Bidding for "cottage loaf Cardiff" and "pork pie Cardiff", however, will work better; the more specific your keywords, the greater your chances of being found.
Poulsen also cautions against poor landing pages, i.e., the web page that appears every time a user clicks a hyperlink from another site (usually your homepage). A bad 'lander' can discourage or otherwise bore visitors, and that could mean potential lost business. To counter this, you can spice up your lander with pictures and videos (especially of your product or service in use), testimonials from past customers, and compelling calls-to-action. After all, nothing inspires prospects more than being told why they need what you have to offer.
As helpful as these tips will be for your PPC campaign, remember that the journey starts by hiring professionals. A reliable PPC agency like Whitehat SEO Ltd. will steer you away from these pitfalls and bring you towards success.
Send us an email now at info@whitehat-seo.co.uk or call us at (+44) 020 8834 4795 and grow your bottom line through our online marketing expertise today.
Reference: Article and Image Excerpt from Pay Per Click Advertising: 5 Mistakes to Avoid with your PPC Campaign, BusinessBee
See Also