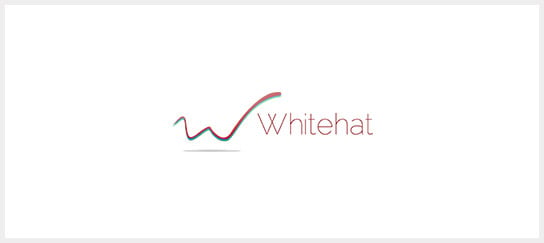 It's undeniable that people are spending more and more time watching videos online. According to a report released by comScore, 100 million Internet users watch an online video every day.
People all over the world see online video not only as a source of entertainment, but also as a source of information. According to James McQuivey, Principal Analyst at Forrester Research, a minute of video is worth 1.8 million words—making video significantly more powerful than the written word.
Indeed, in today's fast-paced world, many consumers would rather watch an informative and compelling short video than spend fifteen to twenty minutes reading lengthy text. This makes video the ideal marketing tool, as it can communicate key points to target audiences very quickly.
Have you incorporated video marketing into your online marketing campaign?
Considering the immense audience base of some of the biggest video-sharing websites, business owners such as yourself cannot afford to ignore video marketing. YouTube — the world's biggest video-sharing website — has more than 1 billion users. In addition, people watch hundreds of millions of hours of video on YouTube each day. Other prominent video-sharing websites — such as Daily Motion and Vimeo — also command large and highly engaged audiences.
Incorporating videos into your online marketing campaign has other benefits: it helps you establish your brand presence online and can boost your search engine rankings. As YouTube is owned by Google, the more videos you upload and optimise on your YouTube channel, the stronger Google will pick up your SEO signals. In fact, the greater the video's authority, the higher it will rank on Google's SERPs for specific keyword searches.
Just as importantly, video increases sales and conversion rates. According to comScore, 64% of consumers are more likely to buy a product after watching a video about it. Videos added to the website home page are particularly effective at boosting conversion rates: studies show that home page videos can increase conversion rates by 20% or more.
Video is also effective at increasing consumers' purchase intent and can dramatically improve brand association. Studies indicate that 65% of executives have visited vendors' sites after watching videos, while 39% of leads have called a vendor after watching a video.
Marketing through videos will provide an excellent investment for small- and medium-sized businesses that want to boost their conversion rates and grow their businesses. According to recent studies, 70% of marketing professionals report that video converts better than any other medium.
Your competitors are maximising their use of videos to improve their overall marketing performance.
Ninety-three percent of marketers now use video for online marketing, sales, and communication. Another reputable study indicates that 76% of business-to-business (B2B) and 74% of business-to-consumer (B2C) marketers are using video marketing as part of their overall content marketing strategy.
If you choose to ignore video marketing, the leads and prospects (and ultimately, sales and customers) that should have gone to your business will instead go to your competitors.
Don't let your competitors gain an unfair edge.
Choose us, the video marketing experts.
And we'll use videos to boost your conversion rates, increase your sales, and grow your business.
We'll study your business, your objectives, and your market. Furthermore, we'll devise video marketing tactics that are aligned with your marketing goals. We have the tools and technology to help you put your best foot forward in every step of your campaign such as:
Brand Establisher
Responsive Web Design
Search Engine Optimisation
Local Online Marketing
Social Media Optimisation
Pay per Click Advertising
Online Reputation Management
Website Audit
Brand Booster
…and many more!
Check out some of our top video marketing campaigns which you may find useful:
Send us an email now or call us at 020 8834 4795 so we can schedule a free consultation with you today.