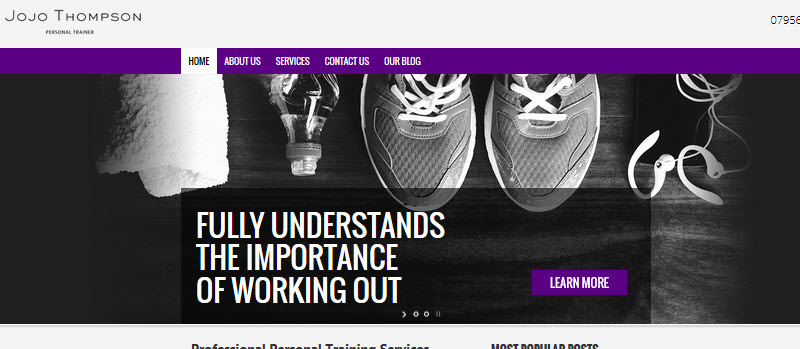 London Personal Trainer's Site Clearly and Cleanly Articulates Her Vision
London, UK, OCT 4, 2015 – Providing a site as fit and professional as she is, London based White Hat SEO in London (www.whitehat-seo.co.uk) is excited to announce the launch of a new website for their client. London personal trainer JoJo Thompson.
A qualified Level 3 Advanced Personal Trainer, Ms. Thompson has worked with Olympic sponsors such as Samsung for whom she secured their corporate boot-camps and the Royal College of Surgeons for whom she created training materials to be used for the 2012 Anatomy of an Athlete exhibition.
"With skills and fitness solutions recognised by various entities," states JoJo. "I wanted a site that would quickly show my professionalism and that I have extensive experience in coaching people looking for physical fitness solutions."
The White Hat SEO company has been focused on creating a more visible web presence for Ms. Thompson, in addition to helping her co-ordinate her brand online.
"She's got a lot to offer the fitness community," stated Whitehat architect Clwyd Probert. "We brought together several strategies and are excited to report the leads from this new web venture are coming in, allowing her to fulfil her mission of physical training in West London with fitness trips, online fitness and with traditional personal training programmes."
Using analytics to deliver marketing services to the business sector, Whitehat SEO Ltd. personalises their approach to every web project allowing them to provide guidance and clarity while moving their clients far ahead of competitors.
Send us an email now at info@whitehat-seo.co.uk or call us at (+44) 020 8834 4795 and grow your bottom line through our online marketing expertise today.