London, Greater London (April 21, 2014) – The experienced SEO marketing agency, Whitehat SEO in London, recently marked another milestone in its history. The company recently received the distinction of being chosen as the exclusive preferred supplier for search engine optimisation and Internet marketing by The Solicitors Group.
The Solicitors Group are the United Kingdom's leading providers of continuing professional development (CPD) training for the legal profession. The organisation focuses on a balance of high quality and affordability in its services.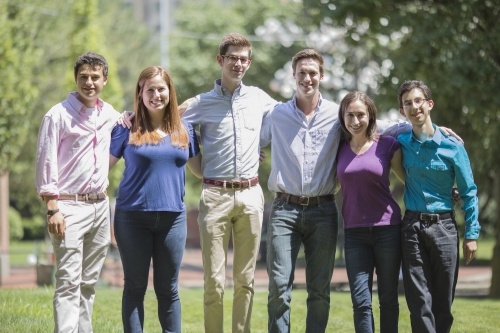 With the largest membership of any such organisation in the UK, the brand has become one of the most ubiquitous and trusted in the legal profession. Serving over 20,000 regular lawyer customers and 1,250 law firms, The Solicitors Group also organises the profession's largest exhibitions and training events, which are open to both members and non-members alike.
Having been provided with the honour of serving such a prestigious organisation, Whitehat SEO and its founder and CEO, Clwyd Probert, are positively elated about their success. However, considering the exceptional work now confronting them, the company is eager to show off its Internet marketing capabilities, and is gearing up to the task of maintaining and even improving The Solicitors Group's online presence.
Founded in 2011, as a provider of White Hat internet marketing services to small- and medium-sized businesses, Whitehat quickly proved its effectiveness in the online marketing industry. The company draws from the over 30 years of experience Clwyd Probert has had in the fields of technology and marketing in London and New York. Initially employed in the banking sector, Probert's background in data analytics gave him an edge against his competition and helped to propel his company's forward and upward advance.
Set to enter the European and American markets next year, working with The Solicitors Group plays well into Whitehat SEO's ambitious expansion goals. The company is currently targeting the construction, solicitors, real estate, dental, accounting, restaurant, and hospitality industries for its services and invites parties interested in taking advantage of its services to visit its website, www.whitehat-seo.co.uk.
About Whitehat SEO Ltd
Whitehat is an acclaimed SEO agency in London, England, that specializes in helping small- and medium-sized business build their visibility on the Internet. The company provides a wide range of Internet marketing services, which include search engine optimisation, online reputation management, pay per click campaign management, social media management and SEO-friendly web design, among others.
Other Interesting Articles