A guest blog by Maryann Thomas, Content Writer at
CloudTask
Which one are you?
The one person army who is bringing in all the leads, actively pitching them and closing deals yourself
The leader of a small but active sales team who is looking to grow and scale quickly
Someone in a fledgling group of sales ninjas steadily bringing in good revenue, and who is now ready to take it up a notch
Whatever your circumstances are, it's imperative to monitor and drive sales progress, because let's face it, in today's hyper-competitive marketplace, it takes a special brand of sales person to succeed.
"Grit, adaptability and perseverance are all essential qualities that a salesperson needs to survive in the manic world of B2B sales".
Growing your business sustainably over time is much harder given the volatile environment of the current sales ecosystem. It's the nature of the buying-selling relationship today. People are smart, well-informed and can easily figure out their options and alternatives, thanks to Google.
We get that salespeople are under more pressure than ever because more time and resources need to be spent on nurturing the modern buyer who could easily head for the alternative by the end of it. They can no longer 'win' a lead over with exclusive information and knowledge which were once the currency of sales executives from a decade or two earlier.
When you are looking to grow your sales team, there are quite a few factors to consider. It can seem challenging to know which aspects to focus on, so we've made it easier for you by sharing some top tips to help you grow your B2B sales.
#1: A Little Research Goes a Long Way
This might sound obvious, but the more you understand the specific needs and pain points of your lead, the better positioned you are to give them a solution directly tailored to them.
This is why you need to spend more time researching your lead, their background and company. Spend time to identify what the company struggles with, what solutions are already in place and how your product/service can fill a gap or do things better.
"Knowing about the needs and wants of your target audience can not only shape your B2B sales strategy but also acts as a useful reference point when you call or

chat with your prospect"

.
It's become so much easier to look into this information online, and here are some pointers on what you can do.
The Company Website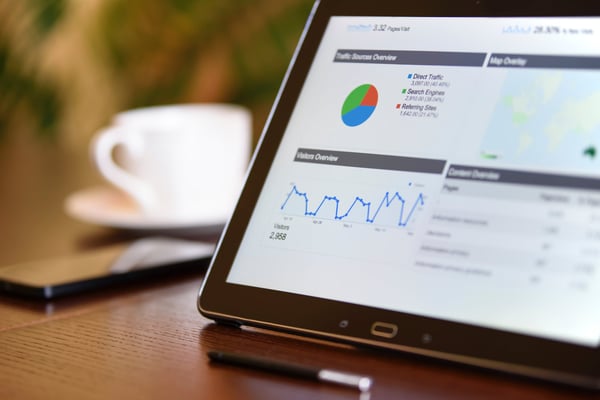 Visit their personal or professional website and identify their company and position.
Check out the company blog for news and updates. If your lead has written posts, try to refer to them in future conversations.

Read articles and press releases and take notes of current/ongoing projects.

View financial reports if available - you may be able to use this info while pitching to them, and they also allow you to see how qualified they are.

Subscribe to their newsletter/email campaigns to get to know their product/service better.
Social Media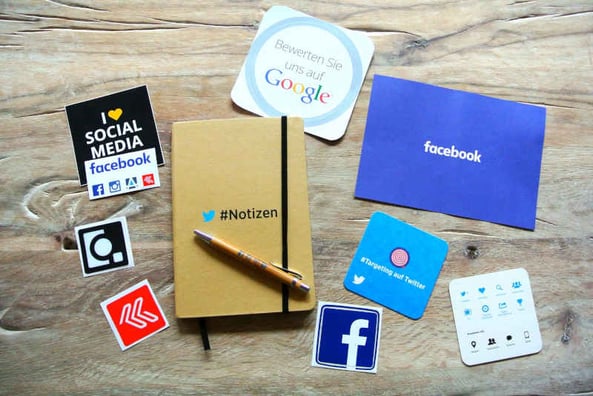 Social media has now become the default option when it comes to researching prospects online. It is a convenient go-to for quick background checks, especially if you're on the phone or on a chat with a prospect or lead.
LinkedIn is usually the most reliable source because people tend to keep their professional online selves, fresh and updated. You could even join a couple of specific groups your prospects are a part of to follow their conversation and engage/comment in pursuit of potential sales leads. What makes it the best channel for B2B sales is you could also automate some processes such as exporting leads from LinkedIn Sales Navigator directly to your CRM.
If you've been liaising with a lead (or customer), find and follow them on social media so you can gain insights into what they are thinking from the content and posts they share, and their interactions with others.
If they interact with you on social media, respond to them or leave comments on their posts or shares. This demonstrates that you are engaging and are interested in what they have to say.
Have a glance at their profile on Glassdoor to see what current or former employees are saying about them. You could even set up Google Alerts to notify you when the company is mentioned on the web.
#2: Know Who to Speak To - Identify Decision Makers
Quite often, it's hard to get through to the decision-makers who have the power (and budget) to authorise the purchase. The higher-up your executive is, the more difficult it is to get in touch with them as they usually have people screening their calls or appointments
It can be disappointing to spend time on building relationships with people and then find out they aren't the ones calling the shots when it comes to making the decision to buy (or not).
At the same time, there is something to be said about influencing your way to the top. That is, spending time nurturing and convincing folks you do have access to, so they can speak in support of your product/service to their superiors, or at the least, get you an appointment with them.
Whatever the case may be, find a strategic way to connect with them.
You could offer to interview a key stakeholder for a guest blog for your company. Perhaps you know somebody in the company who could refer you via LinkedIn?
"If it's a high-level contact and/or a high-level sale, it's probably worth then meeting them in person to discuss their options face-to-face or to arrange for an online call or demo if convenient"
#3: Pitch an Outcome, Not the Product
Buyers don't like to be sold to.
Because you are dealing with the 'switched-on' consumers, who are short on time and attention-spans, you need to work extra hard to demonstrate value.
The B2B sales cycle is infamously long because deliberating on the right solution takes time, especially when there are multiple stakeholders involved. People don't have time to listen to detailed presentations or endless sales talk that makes little to no impact.
A good way to overcome this is to prepare a short elevator pitch that is designed around your value proposition. Leave your product or pricing for later, and instead zero in on the benefits your product or service can directly deliver to them
How is it solving a very specific problem for them? How is your product or service going to save them X number of hours a day? How much money is it going to make them each day? How is your product or service uniquely placed to serve them over competitor Y?
This focuses the core of your value into a memorable message that can be used across multiple channels, be it on the phone, an online demo, video content or even, in person.
"Needless to say, it's crucial that your sales team know your product or service inside out. This gives them the best chance of answering difficult questions and objections".
Once you make your lead or prospect aware of an issue that needs addressing, then work on positioning your product or service as a unique solution. When they understand why your offering stands out from other options, it makes them more likely to remember your company when it comes down to an actual purchase.
#4: Don't Preach, Teach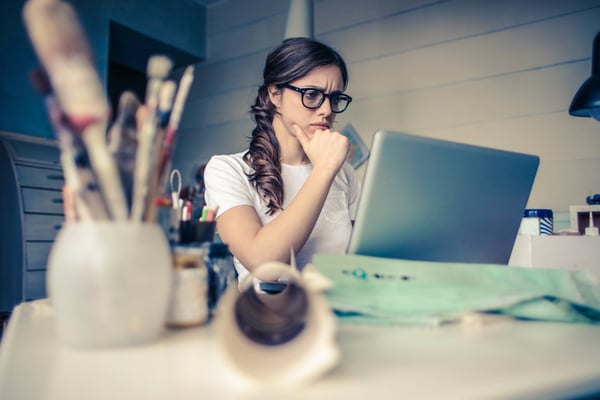 The days of cold pitches and hard selling are over.
Selling today is no longer a one-way affair, in which the salesperson gives the buyer all the necessary information that convinces them to sign a contract.
"In fact, a

Forrester report

says 59% of buyers prefer to do their own research online instead of interacting with a sales rep".
With the buyer firmly in the driver's seat, salespeople should add value to the customer by helping, teaching and going a step further, to delight. Nobody wants a cold pitch, they'd much rather prefer a consultation, or an informal discussion, rather than a sales call.
This is where it pays to listen to what your prospect has to say, and ask the right questions along the way so that you can work towards finding a solution that meets their requirements. There's a lot of value in spending time and effort on nurturing a lead because you can glean invaluable insights from conversations with them.
Listening to your prospect or lead gives you an opportunity to teach them the benefits of your product or service and how it would work. When you are able to genuinely help with an issue or educate them on a particular aspect they're struggling with, this will build a lasting image of your brand in their minds. As a result, they're more likely to turn to you for future support or help.
In order to deepen your prospect's understanding and connect with them, it becomes crucial to share the right content with them, at the right time. This directly leads us to the next point.
#5: Leverage the Power of Content Marketing
Many B2B companies have adopted an inbound marketing strategy because they see the benefits of sharing value-driven content at each point throughout the customer journey.
"Be it targeted customer newsletters, a social marketing campaign, or an online content hub filled with educational resources, content marketing is the fuel that drives your B2B sales engine".
Share case studies

Here are a few ideas to get you started:

Go back to an example of

a successful customer story

where your product or service has directly helped a company accomplish a goal. Create a one-pager (or two) on the issues your customer faced, how your product or service resolved it for them, and what cost-savings you helped them achieve as a result. This helps your prospect get a feel for how you can help them in real-life circumstances.
Share articles by influencers on social media:

Have your CEO or C-level executive draft and publish an article on LinkedIn (or have it ghost-written for them). Sharing insights with your network is a great way to establish your brand as a thought leader, and also helps to drive engagement and interaction with your brand. Don't pitch your product or service, instead aim to share your knowledge and expertise. This is a sure way to build credibility and raise your profile, especially if you're a growing company.
Start email marketing:

Building an email list is a strong asset as it helps you keep your leads and prospects informed on the latest product developments, company updates and industry news. Apart from being a cost-effective option, emails help to engage and build a relationship with your prospects, help to showcase knowledge, and finally, it can be used as a lead generation tool to turn prospects into customers.
How about putting up video testimonials or an online animation demo of your product or service? You could put out a series of how-to videos explaining your product or service in detail. Or a behind-the-scenes video showcasing your company culture and how your company does what it does.
Staying Ahead and Growing Your Business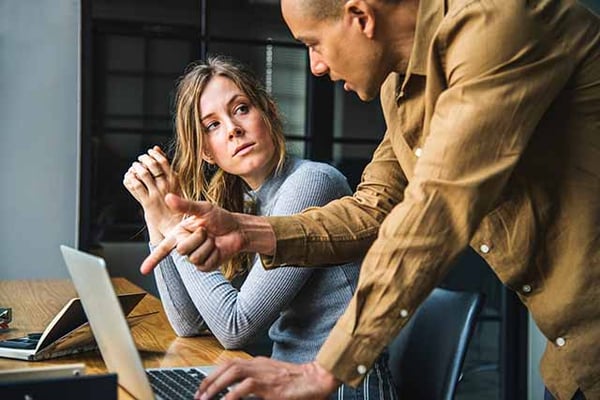 B2B sales today is hardly a linear process.
The landscape is constantly evolving and along with the changing needs of your customers. you need to stay abreast of the latest trends in B2B sales and adapt quickly to ensure that you stay ahead of the competition.
From researching your prospects and identifying the key stakeholders, to educating and increasing product knowledge via exceptional content.
"Spending time to train and prep your sales team on each of these key aspects will differentiate your company from its competitors, and is a surefire way of growing your business".
About CloudTask
CloudTask is a managed workforce provider for growing companies looking for B2B Sales, Sales Chat and Customer Support solutions. Their mission is to find prospects, nurture leads and satisfy customers, to enable you to focus on what you do best.
Other relevant articles
Now It's Your Turn
So those are our best tips, strategies and secrets for growing your B2B business. Now we would like to hear from you:
Which strategy from this guide are you going to try first?
Do you have better ideas or tips that you can share?
Either way, let us know by leaving a comment below right now.