Are you working hard to increase your success rate this year? We bring you the latest Inbound Sales Techniques that not only generate more sales but will help you close more deals in 2021.
Inbound sales, as we all know, has overturned the traditional and bland sales process. Marketers are not blasting off messages from huge billboards to get attention, but Instead, they are working hard on building a genuine connection with their prospects and in turn, creating a permanent "win-win" outcome for both the brand and the target audience.
Why Inbound Marketing Works
Inbound marketing is a permission-based method of approaching and interacting with prospects. As a marketer, you should not be forcing your message onto your audience. Instead, you look for direct or indirect signals that show that your prospects are willing to hear from you. When you effectively identify these signals, you can start to reach out to your prospects in a way that will convert those leads into permanent customers?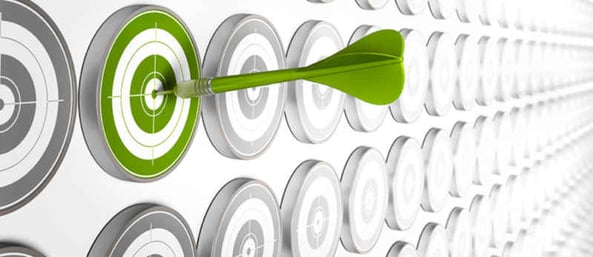 → That is where inbound marketing techniques come in.

Note: You can download this article as a fully illustrated eBook guide here.

It has become more evident with time that sales can no longer survive entirely on outbound techniques, such as cold calling, generic newsletters or mass emails to all contacts in the company database. There is a need for marketers to engage their prospects more personally, by reaching out to them on platforms where they exist and start conversations that matter to them.

Download your guide to closing more deals here.

What's interesting about inbound sales is that it is more like a conversation, as opposed to outbound sales that often feel like a lecture. In the former, you get an opportunity to built a direct contact with your prospects. Lead nurturing is available for inbound sales marketers at every step of the way. As a result, there is a greater chance of your prospects to lean in, listen intently to the sales call and take action. Nurturing plays a very important role in inbound sales. Inbound marketers work together with sales teams to build a lasting relationship with their customers. They use a variety of digital channels to communicate and build relationships, such as email, Facebook, Twitter, LinkedIn, Medium and live chat.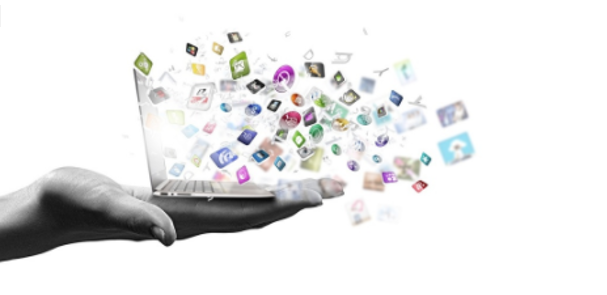 Inbound marketing complements the inbound sales process. It puts a focus on growing the right type of traffic to the company website. Turning that traffic into marketing qualified leads and then nurturing those leads to generate sales qualified leads to be passed to the sales team. The sales team work on converting those leads into customers. Consumer behaviour has brought forward a shift from outbound / traditional marketing methods to inbound marketing where advertising is more consumer-focused than ever.
Changing Trends In The World Of Inbound Sales & Marketing
The changing trend towards an inbound methodology suggests that both sales and marketing teams need to distribute themselves across a range of digital platforms, such as social media, forums, blogs, website and live chat and deliver more educational and informative content to their audience. The choice of platform and form of the content (video, graphics, text) is dependent on the buyer's persona and not set by the preference or convenience of the seller.

HubSpot's "State of Inbound 2017" report highlights this trend. It explains the need for sales teams to shift into their new role of trusted advisors. The "State of Inbound 2017" is a comprehensive, well-researched industry report packed with data. Published by HubSpot every year since 2008, it covers thousands of Inbound and Outbound Marketers and asks them about their marketing goals, budget, challenges and tactics.
The study found out that marketers responsible for running inbound marketing projects are more focused on:
Improving their website's SEO presence
Creating more informative blog content that users can easily find via search
Distributing and amplifying promotional content at the right avenues.
Keeping a close eye on the ever-changing trends in SEO continues to keep inbound marketing teams on their toes. SEO and organic growth are at the top of the list of priorities all over the world. Next in line is content distribution and amplification, the creation of blog content, the creation of interactive content and marketing automation.
Sales professionals usually focus more of their time on coming up with better ways to close deals. Research suggests that over 71% of sales professionals focus on closing more deals compared to the 44% who are more focused on improving the efficiency of their sales funnel. The most effective sales professionals work towards optimising their sales process which calls for a major shift in sales strategy and the adaptation of new buying habits. Social selling is another modern inbound sales strategy that has become the third most important priority for sales professionals to generate revenue.
10 Ways To Close Deals in 2017
Here is a list of the most effective yet simple ways to improve your selling strategy and have a big impact on your sales.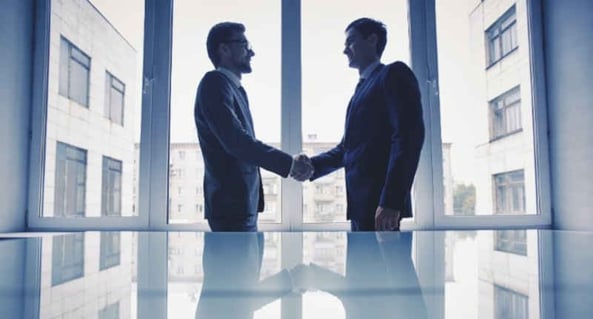 The following sales techniques are quick, easy and powerful ways to increase the number of sales deals you close.
Concentrate On Your Prospects and Focus On Their Needs
Keeping a focus on the prospect needs rather than the product or service is a vital part of the selling process. Unfortunately, most salespeople do not focus enough on their prospects or their needs. Spend more of your time focusing on the needs and problems of your prospects and how your product or service can solve their issues.
Share Your Expertise With Prospects
Being associated with your industry for many years gives your in-depth knowledge and expertise in your field. You can share your knowledge and exclusive perspective in a way that would benefit your prospects. Most of your prospects would like to talk, listen and learn from you. Being accepted as an expert in your field, you will gain trust and will be able to set meetings and close more deals faster.
Always Ask Your Prospects Questions About Challenges
Asking prospects about their key challenges helps salespeople understand the problems their target market is facing. Knowledge of the motive that drives a potential sale is important. It puts salespeople in a better position to promote their services that offer solutions to prospects' problems. When your product or service offers a solution or you as salesperson let your prospects open up about their problems and offer a viable solution, you are more likely to close the sale.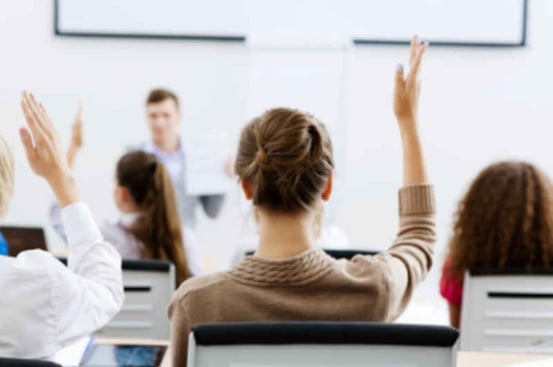 Communicate With Your Prospects As Clearly As You Can
Clear communication is your most powerful tool as a salesperson. It can eliminate any misunderstandings that your prospects might have. If you present your proposition clearly, it can help you close the deal quickly. It improves the likelihood that the prospect will buy again or renew your service.
Do not use jargon terms. These sound vague, and they indicate a lack of true knowledge about a subject. Always choose clarity over jargon. Your clear communication and simplicity will speak volumes.
Share Transparent Pricing With Your Prospects
Be transparent and honest with your prospects, especially when it comes to pricing.
There will always be prospects who will find your product expensive if they see the investment that they are being asked to make as a cost. It is important to focus on the value that the purchase will generate. You will then be able to stand more confidently behind your product and your price.
Offer your prospects multiple options
Your prospects are always looking for options or a way to get a discount on the actual price. If they do not find an option that works for them, they might skip your service and go to another supplier. If you want to offer your prospects a range of options, you need to know more about the buyer's preferences and habits. Detailed buyer personas are so important to build and use.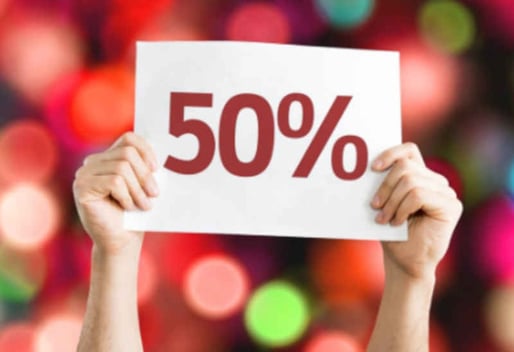 Ask your prospects for the business
Salespeople spend a lot of their time working on a deal with the hope that the prospect will naturally close. The failure to simply ask for the business is one of the main reasons that deals do not close. If the sales process has gone well, then it should be a natural part of the sales conversation for the sales person to ask the prospect for the order.
Ask For Your Customer's Referral.
Closing the deal is not the last step. Remember to ask your prospect, who is now a customer, to provide a referral. Referrals work great for salespeople. Dale Carnegie observed that around 91% of customers are interested in giving referrals, but only 11% of the salespeople ask for them.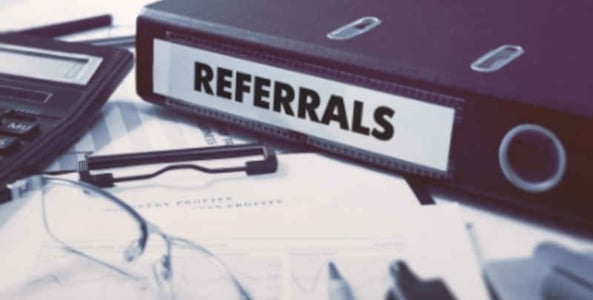 Reach Out to Your Prospects Online
Inbound marketing is here to stay, and as a salesperson or marketer of a product or service, you must make inbound marketing a vital part of your sales strategy. Inbound marketing comprises of effective techniques for drawing in customers to products and services through content marketing, search engine optimisation and social media marketing. They often use a free CRM software for Mac or PC to get this done.
Inbound marketing enables salespeople to create brand awareness, attract new prospects and close more deals. In contrast to outbound marketing, where salespeople or marketers attempt to find prospects and persuade them to buy their product or service, inbound marketing directly earns the attention of prospects.
Make Case Studies Available For Your Prospects
Your prospects like numbers and they to see proof of how good your product or service is. They want to feel confident before they make a purchase. There is no better way to show your prospects your track record than through real-time case studies.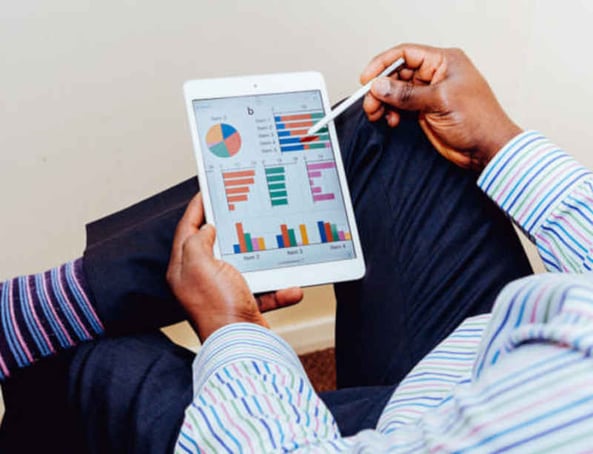 Case studies are one of the best tools that marketers or sales teams can leverage to prove the value / ROI of their solution. Case studies provide an opportunity for the sales person to showcase their product and compare it with other competitors. It builds trust in your prospect.
The synergy between sales and marketing
Inbound sales strategy goes hand in hand with an inbound marketing strategy. Firstly you need to promote the right content that will attract qualified leads through your multiple marketing channels. Your visitors are turned into leads and nurtured through to become sales qualified. Then you need sales to close those deals. When these two teams work well together, you can define specific targets for the number of visitors, leads and customers created. By working on the conversion rates between visitors and leads and leads to customers you can improve the efficiency of your sales funnel.
Learn more of our SEO services to let us help you increase your brand today.