B2B life science marketers are always interested in casting a wide net with their promotional campaigns in hopes of attracting as many companies as they can in their target market. Since marketing science professionals are always focused on creating new accounts and maintaining existing ones, account-based marketing (ABM) presents an alternative B2B strategy. ABM lets marketers concentrate on sales and life science marketing resources on a particular set of target accounts. Marketers design personalized campaigns to resonate with each account, such as catering to prospects' specific needs, hence the name account-based marketing.
Note: You can download a full copy of this guide here.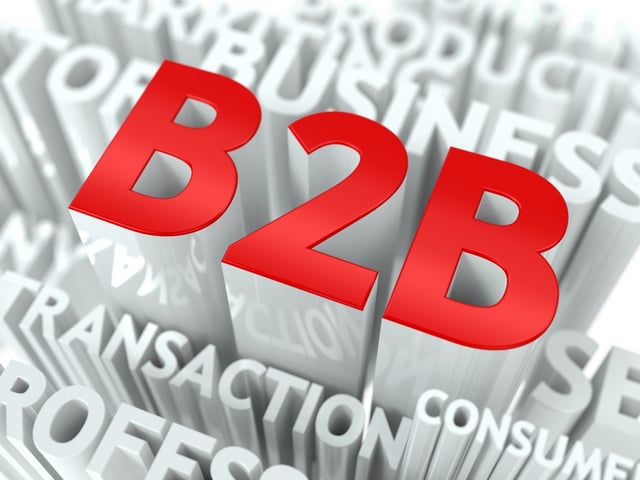 What is Account-Based Marketing?
Account-based Marketing is defined as a form of strategic business marketing. A business organization takes a customer account or an individual prospect and treats that account like its very own market. It specifically caters to the needs and requirements of that particular account, either existing or prospective.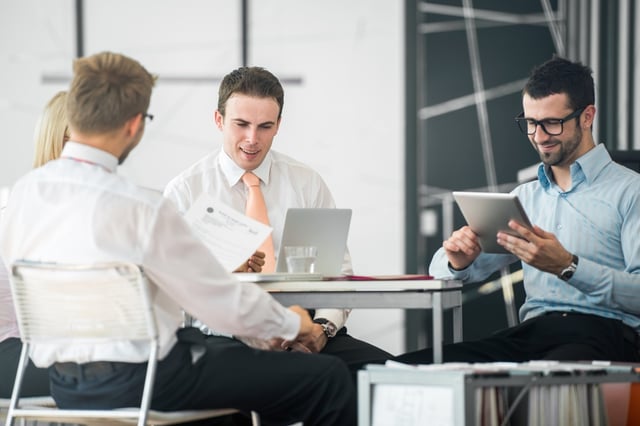 Account-Based Marketing (ABM) is not a new concept, it has been around since the 1990's. But recently it has been introduced back into the marketing strategy and at the forefront of B2B marketing. ABM has earned more recognition recently by directing companies to focus their marketing efforts on individual accounts rather than on generating new leads and sales.
Companies who are seeking to acquire specific high-value customers often find account-based marketing strategy better than since it allows them to focus on targeted accounts rather than take a traditional, broad-reaching approach in their sales and marketing efforts.
ABM requires more account-level personalization as compared to traditional marketing which historically costs more to implement. Marketers implement ABM more successfully and for much less. It requires strong collaboration between the sales and marketing teams, who sit together to identify and target a smaller number of high yielding and most valuable accounts. Once these accounts have been picked, the sales and marketing professionals personalize the sales message to fit the needs of these accounts based on their associated personas.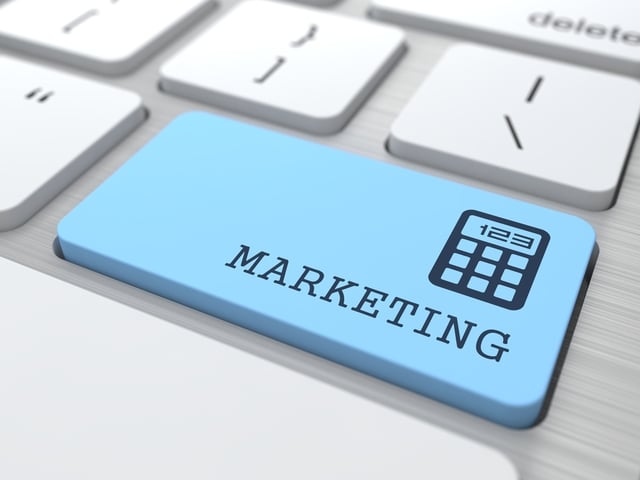 The purpose of ABM strategy is to address the specific needs of the target company by connecting with all the stakeholders within it. This is the reason why account-based marketing works so well in B2B. By focusing sales and marketing efforts on a discrete number of target accounts, ABM expands the benefits of having key accounts. When you focus on target accounts, you focus on their untapped potential is. It's not always about which accounts you get the most revenue from, it is more about finding accounts that have an untapped potential and which ones would be the easiest to break into to benefit from their untapped potential.
Account-based Marketing for Life Science Companies
Adoption of ABM strategy is rapidly increasingly internationally and has gained acceptance in B2Bs across the UK and US. It has been estimated that around 70 percent of the B2B companies have hired staff that is either fully or partially dedicated to managing and running ABM-specific programs. B2B marketers have achieved three main goals using ABM strategy and they are: higher quality leads; increased revenue and increased sales pipeline.
Unlike traditional targeting where the focus is on the entire industry, product, or channel, account-based marketing brings everything together and focuses all its marketing efforts on specific accounts. Under this strategy, companies develop dedicated frameworks, scoring, alignment and measurement tactics to support this strategy. One of the major benefits of ABM is that it lets businesses make an effort that extends beyond awareness, beginning from demand generation, into nurturing, and leading to advocacy. It also is agnostic in terms of the products or services being promoted. It works as well for medical equipment sales as for pharma marketing.
Communication in healthcare marketing
Businesses belonging to the life sciences sector do not always market to their traditional accounts which is why they often feel eliminated from this effective marketing approach and are left wondering how to drive relevant communications and align their sales and marketing teams and their life science consulting efforts, to drive sales through targeted accounts. When it comes to biotech, pharmaceutical marketing, as well as, medical device companies, one thing is clear, healthcare consulting firms are all looking to gather intelligence data, drive demand, increase leads, encourage conversion, and identify new prospects.
There are many life sciences companies that view ABM as their growth strategy of choice because it helps them achieve their goals and outcomes that really matter to their businesses, such as an increase in sales pipeline and revenue. It serves as a revenue growth strategy that helps companies prioritize a finite number of target accounts and align sales and marketing efforts towards them which consequently improves their Marketing ROI and increases sales efficiency.
Why is ABM considered a good fit for the Life Sciences?
More and more marketers in life sciences companies are rapidly building new skills for ABM as they ramp up to support ABM programs. The reason is that ABM lets them treat every target account as if it was a market unto itself, it lets them map the opportunities and stakeholders from strategic accounts to maximize penetration. The more data is available, the better it is. Data is crucial as it helps marketers find out which accounts have the highest number of conversion opportunities; Who are the stakeholders and what backgrounds they belong to; What type of content is required to satisfy and cater to each stakeholder?
For ABM, data is vital. There are two main types of data; internal data and external data. Internal data is available within the company and stored in either the CRM or marketing automation systems, while external data is located outside the company, either on the internet or third-party data sets. In most of the industries, companies only have access to internal data that is collected from marketing automation systems and interactions with support teams. External data is hardly ever available and even if it is available, it is limited and also quite expensive. But in life sciences industry, access to both internal and external data is readily available.
Life sciences companies can easily derive essential data from both internal and external sources. Data can be derived from publications, patents, venture deals, grants, clinical trials, R&D pipelines, as well as, other research data sets that describe the customers and their needs. By combining internal data with external data, companies can confidently answer the questions they need for advanced Account Based Marketing system.
Benefits of Account-based Marketing for Life Sciences Companies
Increases ROI
An effective ABM marketing strategy drives clear business results. It has also been observed that ABM has delivered the highest Return on Investment by being part of the B2B marketing strategy or tactic.
Reduces Resource Waste
Since ABM is so targeted, it enables marketers to focus all their energy on target accounts efficiently and run personalized marketing programs that are optimized specifically to their target accounts.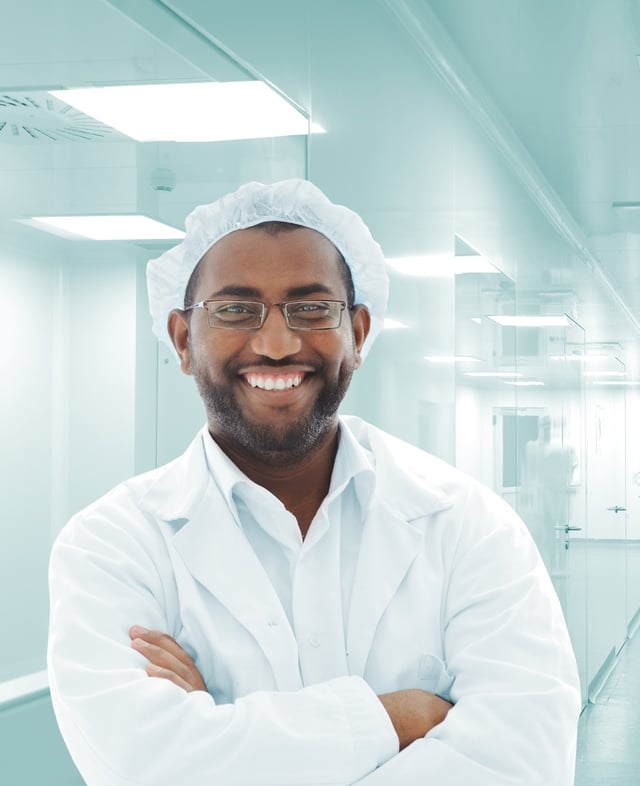 ABM is Personal and Optimized
ABM personalizes marketing campaigns and communications to attract specific healthcare, biotech or pharma accounts so that those campaigns resonate with the target audiences. This is more appealing to targeted customers (eg medical device sales) and they are more likely to engage and react to content that is geared specifically to them and is relevant to their business.
Tracks Campaign Goals and Measurement Accurately
ABM lets companies analyze the effectiveness of their campaigns, whether they are running their campaigns via email, web, ads, or events. With ABM it is easier to draw conclusions by looking at a smaller set of target accounts and see how well they worked.
Makes Sales Alignment is Easier
ABM is considered to be one of the most efficient ways to align both health sales and health marketing together. When a marketer runs an ABM program, he/she operates with a medical marketing mindset that is very similar to sales, which means he/she is thinking in terms of accounts and how best to target them, persuade them and generate revenue from them.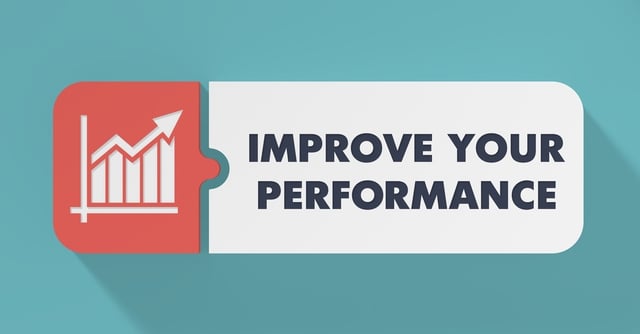 Drives Business Momentum
ABM strategy helps life sciences companies achieve more big impact wins with their target accounts using science marketing techniques. It reinforces the importance of the role of the marketing team in the sales process and gives the sales process a smooth flow.
Offers Better Customer Experience
Account-based marketing is customer-focused. We all know that buyers are never looking for a sales call or a marketing email, rather they are interested in exploring solutions on their own terms and get in touch with vendors when they want to. ABM efficiently delivers on this need across the entire buyer's journey.
Generates More Conversions And Qualified Leads
ABM focuses on qualified leads. When marketers select target accounts under ABM strategy, they look for those business profiles that are more likely to buy their product and come back to them for more. Therefore, ABM helps in generating more conversions and qualified leads, saving marketers times and effort on attracting a wider, disinterested audience.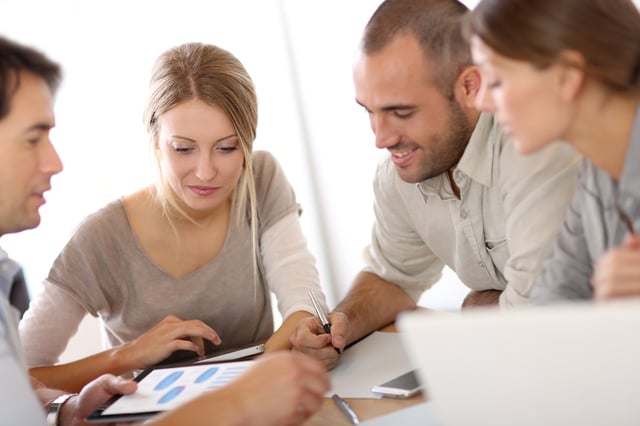 Utilizes Marketing Budget More Efficiently
Under traditional marketing, companies spend thousands of dollars to acquire as many leads as possible and then wait for them to convert. Compared to traditional marketing, ABM is far more cost-effective, as it initially determines which accounts are the best and more likely to buy products or services. This strategy lets companies spend their valuable marketing budget on business accounts that matter.
Maximizes Full Potential of Marketing Automation
ABM helps in personalizing content on a bigger scale by putting in minimal effort. By sending out personalized emails and creating customized landing page targeted at specific accounts, ABM directs the efforts of sales and marketing teams in the right direction.
Need For Account Based Marketing In Life Sciences
For life sciences companies specializing in biotechnology, pharmaceuticals, and medical devices, account-based marketing offers an innovative marketing strategy that can positively impact their performance and help them grow.
The importance and need for Account Based Marketing (ABM) programs and account profiling in the life sciences sector cannot be underestimated. Especially in this era when a vast majority of B2B clients desire a customized marketing experience, clients are no longer interested in sales call or sales email. They value customized sales alerts that are relevant to the challenges they are facing. Deployment of targeted healthcare advertising agencies through ABM helps life sciences companies to reach out to customers who matter.
Learn more about our healthcare marketing agency and let us help you optimise your healthcare branding efforts.
Other interesting articles