It's important to squeeze every drop of value from a great piece of content. Here is a quick checklist to provide suggestions on how to get your content seen.
For this example, we presume that the main piece of content is a video, which could be a recording from a webinar or an interview with an industry leader.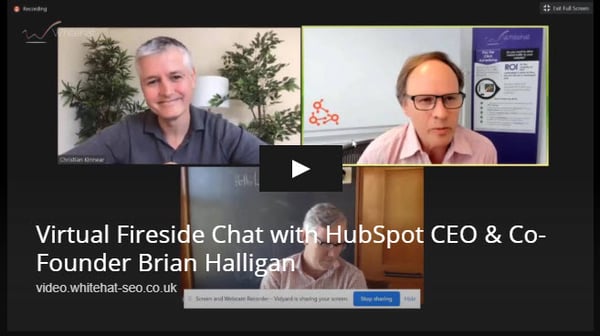 1. Publish the video on your own site first
Make sure that you have the ability to host videos on your own website. In an ideal situation, you can create a video library portal such as this to hold all of your video content.
When you publish the video take care to follow the best practice for onsite SEO. This would include:
Rename the video to have a business-relevant name before it is uploaded
Make sure that the title of the video page contains a relevant keyword
Include a detailed description under the video to encourage people to watch
If possible, tag the video with business-relevant tags
2. Promote the video on social media
Send out social posts to your hosted video on multiple social media channels
3. Publish the video on third party video sites
Follow SEO guidelines as before
4. Extract sound and publish as a podcast
Various tools and websites are available to extract a .mp3 sound file from a video.
Take the sound file and upload to podcast websites such as

Apple

or

SoundCloud
Create social media posts with links to the podcast
5. Take presentation files and publish on Slideshare
Many webinars or talks will be based on a slide deck.
Turn the slide deck into a pdf document and

upload to Slideshare
Create social media posts with links to the Slideshare page
If the presentation slides have a strong value they can also be uploaded to the main website and a custom landing page created to attract leads
Alternatively, the presentation can be summarised and published as a PDF whitepaper guide to offer as a download
6. Summarise or transcribe content as a blog
Pass the video to a professional writer to create

a summary blog post.
Make sure that

best practice on-site SEO principles

are followed such as:

Include keywords in meta title, headings, and text
Embed the video within the blog post
Illustrate the article with slides from the presentation

Rename the images before upload to have relevant names
Include relevant alt-text for images

Include one or more external references to authority websites
Include multiple internal links to supporting articles and pages
Include one internal link within the first paragraph to a key internal page
Include relevant CTA's (Calls To Action) within the post to encourage visitors to engage further with the site

Promote the blog post on social media channels within two hours of the blog post going live
7. Ongoing social media promotion
Create a series of social media posts over several days & weeks to highlight different ideas taken from the article. Publish this on multiple channels
8. Email promotion
Include the blog post in email marketing campaigns such as newsletters or workflows targeted at specific personas.
Inform the sales and support teams of the blog post and video so that that can

Promote it via their own social channels
Use in emails to prospects and existing clients
9. Republish blog article on third party content sites
WAIT 2 WEEKS (to allow Google to assign authority to original article)
Republish the blog post on other sites such as

LinkedIn

and Medium
Include a link in the first paragraph back to the original article
Include a call-to-action to visit the original article/website
Send out social media posts to promote the new article(s)
10. Crosslink and reference
Remember to include a link to the blog post in future blog posts and other key articles on the site.
Need help? Contact us through:
Phone: +44 20 8834 4795
Email: clwyd@whitehat-seo.co.uk