Social media. Where would we be without it? It might seem like it's been around forever, but in just a few short years, it has changed the way we live personally and professionally. It has changed how we connect, how we share and how we keep in touch with the world around us.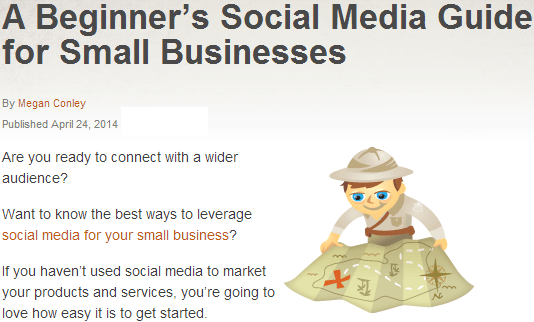 When it comes to marketing, social media is often hailed as both the panacea and the runt of the litter, often at the same time. There are as many ways to use it as there are ways not to. In an effort to cut through the white noise and conjecture, the truth and the half-truths, we've developed 5 myths of social media marketing that we hope will clear the air ,not to mention the groundwork, for your next campaign. You can use these yourself or they can be deployed by your Inbound Marketing agency.
1.

Social Media Only Works for Large Companies

Wrong! Many people believe that social media is only worth their time and effort if they're a multi-national conglomerate or have millions of followers. This is simply not the case. Social media works just as well if you're a small team, as it does if you're a business with thousands of employees.

Social networks are powered by those two small words; 'social' and 'networks'. There are no limits on the numbers that can form either of them. By understanding how your platform of choice works, you can use it to your advantage and expand your circle beyond your normal marketing boundaries. Networks like Twitter and Facebook thrive on spreading the word, if that's a positive one about your product or service, then you'll be amazed how far the word can spread by embracing the power of the hashtag or the 'Share' button.
2. My Customers Don't Use Social Media
Are you sure about that? By 2018, it is estimated that 2.5 billion people around the world will have a social network account. Currently there are around 2.22 billion, which represents around 31% of the global population. In the US alone, around 78% of the population have at least one social network profile. By platform, Facebook has around 1.59 billion active users and Twitter has around 310 million. That's a lot of people and an awful lot of potential customers.
If you think you can't hit that many people, then you should know that, back in 2011, HubSpot found that 67% of B2C companies and 41% of B2B companies acquired a customer through Facebook. It's not about tailoring your content to reach all of them, just those who engage with your message, whether that's through photographs, video, competitions or polls. Before you think that older customers don't use social networks, around 56% of internet users who are over 50, use Facebook. Social media is here to stay, so you really need to be a part of it, whatever size business you are.
3. My Social Media Doesn't Affect My Bottom Line
It's fair to say that it can be a struggle to relate your social media presence to any sort of Return on Investment, but it's there. You might not be able to use your typical measurements to truly define the metrics you need, but there are ways to measure it.
There are probably three main metrics you can use to measure your RoI. They all point to social media exposure which translates to brand awareness, influence and engagement or leads (or sales). Starting with:
Conversation - how much conversation your brand generates on social media through hashtags, favourites or replies.

Amplification - how much your message is being shared and how far it reaches.

Applause - tracking how much interaction your content receives on social media, either by favourites, likes or, in the world of Google - online reviews.
Like any metric, you need to revisit these on occasion and hone them with your campaigns to better understand what works, and what doesn't.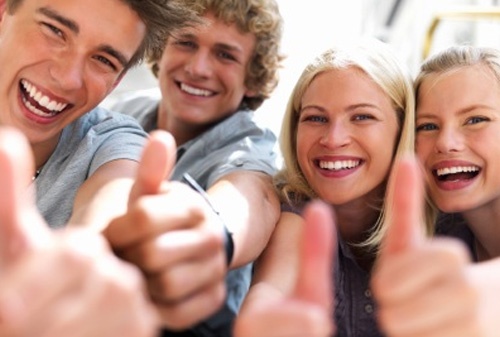 4. Go Viral or Go Home?
Almost everyone will have seen some sort of viral marketing campaign. One that transcends the usual parameters and reaches the mass market, not to mention the mass media. Whether it's through luck or judgement, no-one will ever know. The point is, as much as it would be great to see your latest campaign talked about the world over, it doesn't have to go viral to succeed.
Most marketing campaigns aren't about reaching the entire world, it's about making incremental steps by adding value over time. The best campaigns don't spread around the world time and time again, they are interesting to your core audience and help to spread the word about your product in a way that's engaging enough for people to share it. As you attract new people, your next campaign will grow and attract even more next time. Think about the big picture, not a flash-in-the-pan viral hit and contact a local inbound marketing agency to give you some advice.
Other articles worth reading....