We're fast approaching halfway on our journey through the inbound marketing methodology. This blog also marks the end of our look at the Convert section. Over the last three posts, we've looked at how to attract visitors and collect their important contact details through forms, landing pages and Call-To-Action buttons. Now that we have their data, we need to understand how to manage the contacts we've worked hard to collate.
Within the Convert segment of inbound marketing, it's one thing to collect the contact details of potential leads and quite another to use them correctly in order to leverage their power. It's important here to remember that we're utilising an inbound marketing strategy. We're not collecting this data to sell it on, or just to create email lists to bombard them with irrelevant information. When it comes to successful marketing, those days are over. We need to be much cleverer than that to achieve our goals.
The collection and retention of personal data isn't something to be taken lightly. You need to accept that holding onto customer information is a great responsibility. Before we talk about how to make it work for you, it's vital that you understand the need to abide by relevant data protection laws and respect those individuals who have entrusted you with their information
So once you have the data, the first job is to utilise a centralised marketing database to keep track of the leads you're converting. We can't underestimate the importance of keeping your data in one place. Having a centralised database means you can begin to define and make sense of each and every interaction you'll be having with your contacts along the way.
More than anything else, you'll need to be able to understand these interactions and the touchpoint of where you're at with the conversations you're having, or will be having, with them going forward. The conversations and interactions may happen either through your landing page, via traditional email conversations, telephone or across any of your social media platforms. You, and the rest of your teams, will need to be able to see, at a glance, the status of the conversations you're having.
You need to be contacting all of your leads, although not all of them will be ready or willing to buy immediately and that's ok. Being able to correctly segment your contacts based on their current place in the sales cycle, will be crucial to the work your sales and marketing teams are undertaking. The interactions you have with them will be governed, to some degree, by their status. The messages you send must be tailored to their status and encourage them to move along the chain. It's this understanding that will make all the difference going forward.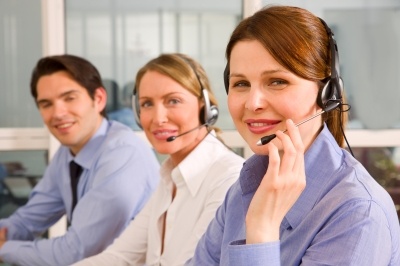 Getting things right at this stage is vital as you move onto the next section of the inbound marketing process, which known as 'Close'. Close deals with turning the leads you have collected into customers. Before we get there, we need to ensure that the leads we have are managed correctly.
There is no better way to do this than by working with us here at Whitehat. By working in conjunction with our inbound marketing partner, HubSpot, we can help you create an environment that complements all of your sales and marketing efforts.
HubSpot's proprietary software is perfectly suited to managing the lifecycle your customers will go through with you. Together, we can help you integrate your inbound marketing and manage your contacts to put you in the best place to take them to the next stage of the process. It's only then that they will become valued, long-term customers. Give our team a call today.
---
More inbound marketing contents...