In our previous blog, we talked about how to utilise Calls-to-Action buttons on your website to encourage visitors to take action. They can be an incredibly useful tool for any business wanting to attract and engage with their audience.
The next step on the journey, both through the inbound marketing methodology and the visitor conversion process, once they've clicked the CTA button, will take them to a landing page.
A landing page, as the name suggests, is a page on your website where the offer your prospective lead has shown an interest in resides. It's also the point at which they submit their contact information your sales team are going to need to begin a conversation with them. It's once that process has started, that the visitor will become a verified lead. Because of that, landing pages form the crucial point between visitors expressing an interest and actually performing the desired conversion action.
It's not enough to just build a landing page and expect it to work flawlessly with little effort. Sadly, it doesn't quite work that way. Landing pages are often misunderstood and misused by many people. You should think of landing pages like bridges. Bridges that form the virtual connective tissue around your inbound marketing strategy. These pages will need to have proven-to-work components to increase your onsite conversion rates
A well-structured, actively-converting landing page should act as a conversion hub to which you direct onsite and inbound traffic. A landing page, as a single element, has one job. To convert one visitor into one lead. If it can do that, it's working. That's not to say that once it has converted one person, it can be retired. Of course not. But it should only be concerned with converting interested parties, not act as a typical homepage. In fact, unless you only have a one-page website, your homepage should not be a landing page.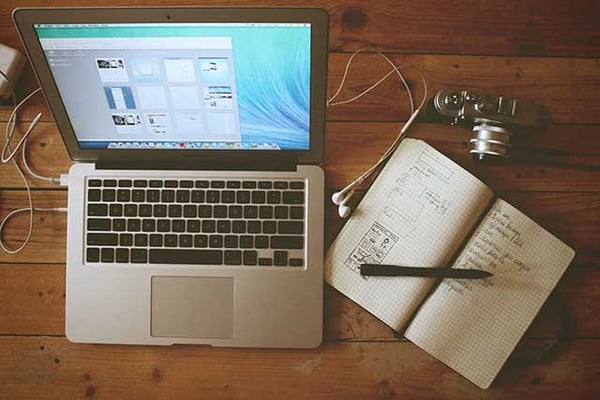 The home page on your website should be a navigational tool. It's there to help point visitors to where they want to go and make it easy for them to navigate the site as a whole. By making your homepage a landing page, then you're misrepresenting what inbound marketing is. Landing pages are the side door, not the main entrance. A well-designed, well-connected landing page will outperform your typical webpage when it comes to converting visitors. That's what they are there for after all.
So what do you include on your landing page to make this happen? Remembering what a landing page is for, means that you will need a unique offer. This is an incredibly important component and forms the essence of why people are there. Whatever your offer is, make it unique. Make it something that they can't get anywhere else in your particular industry.
It's also important to make your landing page stand out from a design perspective. Where possible, include an image of the item in question, make it simple to complete (i.e. not too many fields to fill in) and little-to-no additional site navigation. If they have too many choices to make, chances are they will lose interest which leads to non-conversion, the exact opposite of what we're looking for.
Finally, when you're including copy, make sure that the headline is direct and the featured wording has the benefits to the visitor clearly listed. Ideally, these should be shown in bulleted form and succinctly state what they need to do. Also, bear in mind that the page needs to be responsive. Mobile internet access is growing every day, so your landing page must adapt to the device it is being viewed on.

If you need assistance on developing a landing page or an inbound marketing strategy that really works, the team at Whitehat are always available to discuss your needs. Give us a call and let's see what we can do together.
---
More inbound marketing contents...