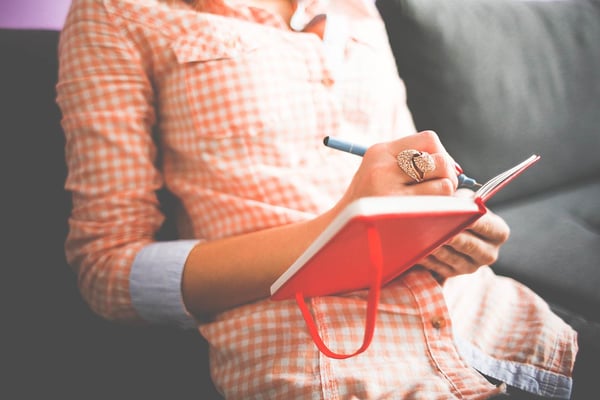 Imagine that you're a writer named John Smith. With the Internet being the vast network that it is, you would want to publish content on it. You start a blog, and with a little inbound marketing, you soon you start a following and web traffic.
Now you want to be able to track your views and comments, but then you hit a roadblock: your relatively common name starts to come up with several other people that are also named John Smith. That is a problem in itself, because as a writer, you would want to be able to see your work immediately with a quick Google search.
Although Google is a very powerful and well-maintained search engine, it often lumps together search terms collectively. This means that once you type your name in the search box, you will have to sift through several "John Smiths" in order to find your own work. Ultimately, your rankings can go down if you write badly written or thin, spam-like content.Verifying your work becomes a problem, because people with the same name as you could potentially pass off your content as theirs and you would be none the wiser.
Fear not, however. Google Panda's change in the algorithm of searches makes it easier to rank content on the credibility of their author, and their features on authorship now have mechanisms that help recognise your work from other people. Tracking comments and web traffic to your posts is easier than ever. Blogs powered by Blogger, or users of Gmail and YouTube, often have no problem tracing their posts and uploads back to their accounts.
With your Google+ account, you enter your details on the authorship page. This includes a by-line and a profile picture that Google uses when your name comes up in rankings. You can also link your content that has been published in other websites to your Google+ account in order to keep them organised. This makes inbound marketing and social media promotion so much easier.
Since Google is such a huge online resource, they have ways to track and keep spam away from their accounts. Algorithms and spam occur frequently on the Internet – often by accident but sometimes deliberately – and Google Panda weeds out websites whose content violates these rules. These include keyword stuffing (use of excessive keywords) and excessive content length. There are also Google features that make it much easier to track the number of views that you blog and posts get.
Google ranking on search engines matters a great deal, so to abide by Google Panda's guidelines makes it easier to find, cite, and create quality content. For companies seeking to expand their product lines or test a new product, this is especially important in regards to gauging public opinion at a relatively low cost.
Knowing how trends and Google Panda regulations work is a huge plus in content marketing. This way, it becomes easier for you to get your work noticed, therefore increasing your online credibility. Increasing authorship and applying Google Panda's guidelines go hand in hand in creating a more visible online presence, so like all great power, use it well.
---
Sources:
Google: Authorship, SearchEngineLand.com
How To Recover From Google Panda Effect, ShoutMeLoud.com