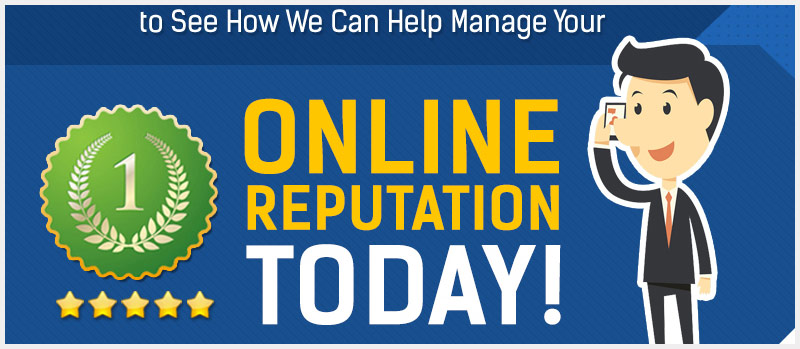 Online reputation management (ORM) is an important aspect in the online marketing arena. While it is used to improve a business's or a person's reputation on the World Wide Web, ORM carries a negative connotation to some professionals and business owners. That is because it is sometimes wrongly equated with posting fake consumer reviews on various popular websites, including social networks. In reality, the proper practice of ORM does not rely on fake reviews, but on positive content, genuine consumer feedback, and sharing via social media.

Having ORM performed on a business may also imply that this business has bad reputation already, but this is not necessarily the case. ORM can be a reactive or a proactive measure. Consumers nowadays are greatly influenced by opinions found online. They actively look for information about businesses, products and services which makes not having a bad reputation online not really enough. The good word about your business should be out there online more than your competitors so that your target customers will choose you over them.

Online reputation management is a practice that you as a business owner should start today. Why?

There's a ton of benefits for managing your reputation online. We listed 10 of them in the infographic below. But to gain these benefits, you must first be familiar with the three aims of ORM: appear, engage, and influence.
See our Infographic:
Appear: Visibility is Key to ORM Success
For online reputation management to work, you must first be visible on the Internet. You need to be on Google search engine results as 97% of all consumers search for local businesses online, according to BIA/Kelsey and ConStat. Your presence should not be limited to Google though as prospects can also use Internet Yellow Pages (48%), vertical sites or topical search engines (24%), and comparison shopping sites (42%). You also need to be on reviews sites as 85% of consumers reference these sites to determine if a business is a good business, according to BrightLocal.
A separate survey by LMG, meanwhile, found that 87% of respondents search online for more information about a business that a friend or a family member referred. Those who searched online mostly used Google (67%) and looked for reviews or ratings (52%). Some 35% searched for the company's website. Don't forget social media because 13% headed to social networks to look up the business. After all, Facebook now has 1.3 billion monthly active users. Twitter has 645 million.
Even the devices used when searching are varied. Some 41% use a laptop when searching online for a business referred by a friend or family, according to the same study by LMG. Some 25% use a mobile phone, while 25% use a desktop computer, and 8% use a tablet.
What does all this mean? This means you should be all over the place. You need "widespread" visibility.
Engage: Listening & Responding Fast
Did you know that at least 50% of consumers will give a brand just one week to respond to complaints before they stop doing business with that brand? In the same study, Oracle also found that 89% of consumers began doing business with a competitor following a poor customer experience. Now you don't want this to happen to your business, do you?
So as part of managing your online reputation, you need to know when people say something about you online so you can respond immediately. A simple solution would be to set up Google Alerts, so the search engine can notify you when the keywords you enter are published on the web. Also, regularly monitor your social accounts to appease consumers who air their complaints on Facebook or Twitter.
Finally, engaging means being able to gain your prospects' trust and showing that you actually care. To gain their trust, you must have both editorial content (your own content) and independent consumer reviews. These are trusted by 58% and 70% of consumers, respectively, according to Nielsen. When it comes to showing you care, just be there, online. They will appreciate responses and your posts.
Influence: Leverage Reviews & Recommendations
Don't be satisfied with the positive content you produce on your own. Sure, high ranking articles, blog posts, and press releases about you or your business will help. However, it will also be better if you can encourage your customers to leave a testimonial on reviews sites and social networks. User-generated content is powerful in influencing consumer perception. For instance, Kelton Research / Bazaarvoice found that when it comes to banking and financial services, 83% would not make a decision without first reading at least one user-generated content.
Influencing perception also means getting both word of mouth and online recommendations. After all, these are the two most trusted forms of advertising today, according to Nielsen. Some 90% of consumers trust a personal recommendation, which can affect the purchase decision of 84% of buyers. Meanwhile, 70% of consumers trust online reviews as much as personal recommendations, according to BrightLocal. These statistics underscore the importance of both types of recommendations not just in managing your online reputation but also in influencing prospects to avail of your products and services.
Appear, Engage, Influence to Get ORM Benefits
The idea of online reputation management is simple. You need to produce positive media about your brand and spread it via social media. You need to encourage people to write positive reviews about you too. Then, you need to listen to your prospects and customers and resolve their concerns as soon as you can. You need to do this consistently. That's what it takes to get a solid, positive reputation online, plus the 10 other benefits of ORM.
We understand that you may not have the time to do all this on your own. You are running the core business. That's why we want to give you free consultation on how we can help manage your reputation today… so that you can appear when prospects search for you, engage them where and when they want to, and influence their purchase decisions in your favor.
Don't delay giving yourself or your business the benefits of ORM. Call us now at 020-8834-4795 or send us a message at info@whitehat-seo.co.uk to schedule your free consultation on online reputation management.