Keeping the user in mind and creating user-friendly content that is helpful and relevant will help you rank higher on search engines, because of their user-oriented algorithms.
What Is On-Page SEO?
Moz defines on-site SEO as "the practice of optimising individual web pages to rank higher and earn more relevant traffic in search engines. On-page SEO refers to both the content and the HTML-source code of a page that can be optimised, as opposed to off-page SEO, which refers to links and other external signals"
Google is getting smarter, so should your on-page strategies in order to make Google rate you as a helpful and relevant page, that will solve the user's problem.
Tips For On-Page SEO
1) Use Short And Precise URLs
Your page URL should be short, concise and easily readable in order to rank higher in Google. Try including your target keyword in your URL, in order to help the user and the search engine recognize what your page is about.
Additionally, each word in your URL string should be separated by a hyphen and you should try avoiding backslashes, since every backslash will be counted as a new folder.
2) Use LSI Keywords
LSI Keywords are words and phrases that search engines use to understand what your content is about and whether it is helpful in answering a specific question. Generally speaking, LSI Keywords are closely related terms to your target keyword.
In order to find out which LSI Keywords to use in your content:
Google your target keyword
Scroll down to the bottom of the page until you reach "searches related to -". (The words in bold make great LSI Keywords for the target keyword you are trying to rank for)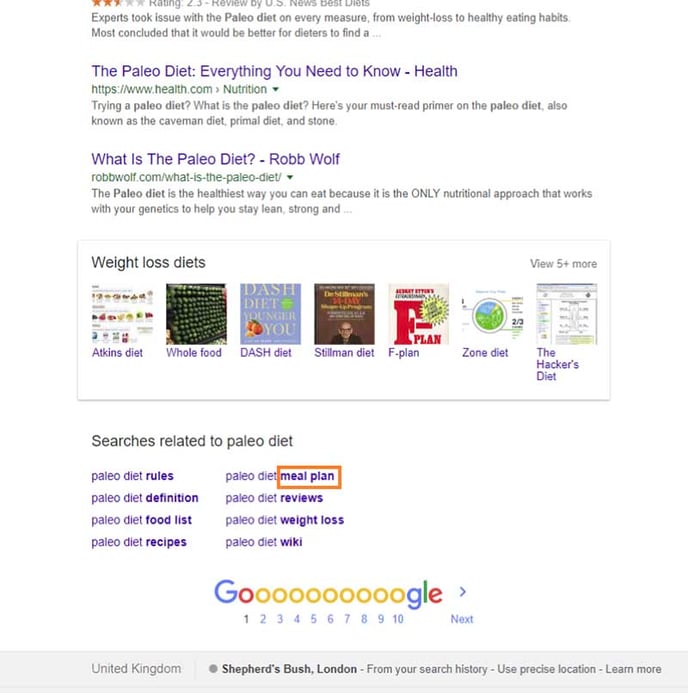 3) Optimise Your Title Tag
The title of your page is what users see in the search engine for both organic results and paid ads as well as at the top of each tab of your page in their browser. Since the title is one of the first things a user and a search engine sees, you should optimise it in order to improve CTR.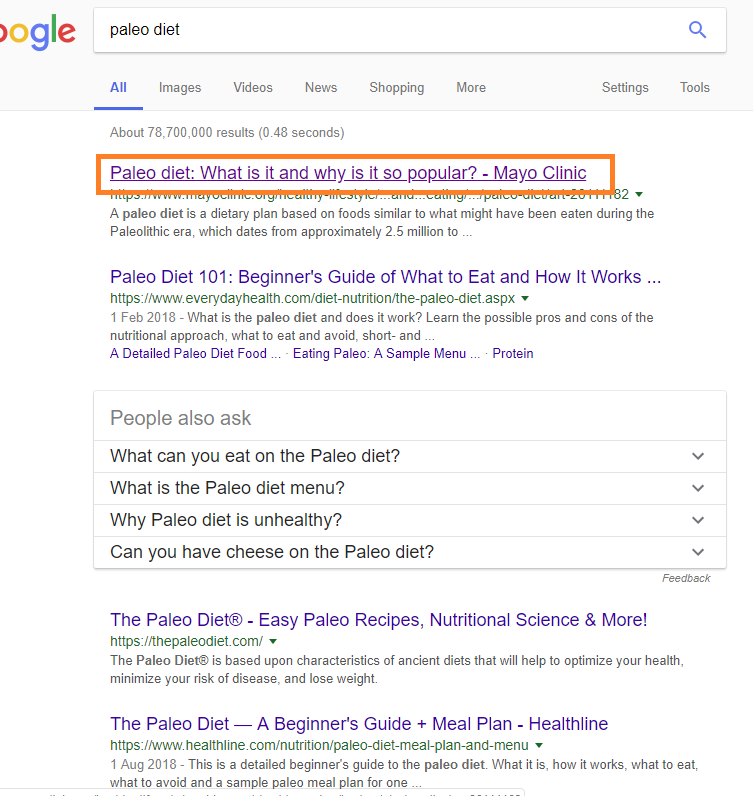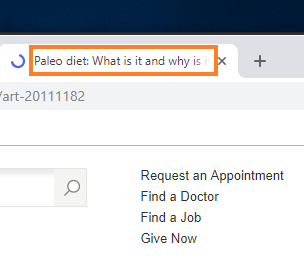 The following are a few tips how to optimise your title tag:
Title tags outline what your page is about and should be descriptive, yet short.
Include your target keyword in the title
Include numbers in the title. It is proven that Headlines with numbers get 36% more clicks.
Use brackets and parentheses to boost your CTR. Headlines with brackets or parentheses perform 38% better regarding the CTR.
4) Optimise Your Page's Meta Description
Meta Descriptions tell users what they will find on the page and helps search engines decide what audience might find value in the page's content, that's why optimising your pages' meta descriptions can generate higher click-through-rates, which lead to a higher chance at conversion.
You can use the following tips to optimise your meta descriptions:
Keep the description between 165-175 characters (so it is mobile-friendly as well)
Mention your brand name
Include keywords and synonyms
Mention the offer you are making and what the content of the page is
You can include a CTA
You can include page links, in order to guide the user to a specific page on your website, helping them find answers faster
5) Use Heading Tags
Your landing page or blog should include multiple heading tags, although there are a few things you need to keep in mind:
NEVER use more than one H1 tag on a page, since it will confuse the search engine and the user
Use multiple H2 and H3 tags as subheadings on your page, creating multiple sections.
Include your primary keyword in the H1 tag of your page, so the page visitor and the search engine can recognise the subject.
Search engine algorithms compare the section of content underneath each heading tag in order to establish relevancy for the user, so it is crucial to for the content to support the heading.
4. Do NOT stuff keywords
5. NEVER use the same H1 tag for multiple pages, since that confuses the user and the search engine and will lead to you not being ranked as high
All in all, using headings and subheadings is beneficial from an SEO point-of-view (since with the use of headings and subheadings it is easier to relate the content to a topic and to decide how relevant and helpful the content is) as well as for the user experience (since it helps the user find the answer and the information they are looking for faster and easier.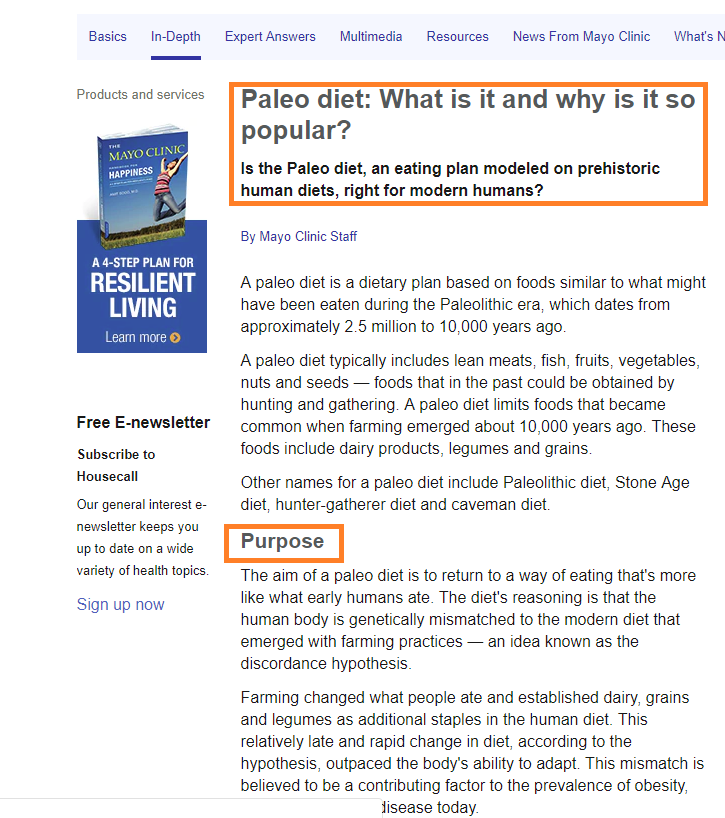 6) Optimise Your Content (!)
In Digital Marketing "Content is king!"
Probably one of the most important things to think about, when trying to do on-page SEO, is your content. Since Google crawls your page, looking to match user intent to your content, it is crucial for your content to be helpful and relevant.
Think about clearly explaining what you offer, describing your service or mentioning the exact topic of your blog on your page.
Prove you're an authority and can solve the user's problem.
Be professional and avoid spelling or grammar mistakes.
Use user-friendly and natural language, that easily solves the user's problem
Target keywords with a high search volume. You can use Google AdWords Keyword Planner to see search volumes and find similar variations of your keyword.
Think about your keyword type and the user intent (informational, transactional, location-based).
Avoid duplicate content, since you will be penalised for it.
When optimising your content, always try to be aware of the Google Algorithm.
The Google Algorithm's priority is helpfulness and relevance, so you will get a boost in ranking if you are consistently meeting expectations of users. It is imperative to provide the user with quality content that is interactive, fresh, helpful and long.
Longer content tends to outrank short content, because Google will want to rank a page higher on the first page, if it provides someone with a comprehensive answer to what that person is looking for.
If the content uses a natural language and can answer the question or solve the problem quickly and easily (this does not affect the page's length), the Google Algorithm will identify the page as helpful and push it higher towards the top rankings.
7) Use External Links
External Links are links that point at any domain other than the source.
Since Google uses external links as an on-page ranking it is important for you to use them on your web page as well. It is best to use 2-5 outbound links to authority resources in every single article on your site, this is not only helpful to the user but also helps you rank higher.
8) Use Internal Links
An internal link is a type of hyperlink on a web-page to another page or resource, such as an image or document, on the same website or domain. Internal links provide additional information to the user and keep them on your website longer.
The best way to use internal links is to link back to 2-5 older pages on your site every time you publish a new piece of content on your page. Keep in mind that you shouldn't link back to any random page on your website, try linking back to helpful and useful pages as well as to ones that you want to rank higher.
9) Maximise The Speed
Speed is one of the few ranking factors that Google has publicly confirmed, so it should definitely be a priority when optimising your website.
There are a few things you can do to affect your website's speed:
Invest in premium hosting
Use a CDN
Scale images and use the smallest possible size
It is incredibly important for your website to be reactive and fast, since 50% of mobile users will leave if a page does not load within 3 seconds.
10) Make Your Page Mobile Responsive
If your page is mobile-friendly it will improve on-page SEO and relevancy and help you rank higher in the SERPs, since the majority of searches are over mobile devices.
11) Optimise your images
Optimising the images on your website benefits user experience as well as SEO. User experience is a factor directly measured by Google, so it automatically influences how high you rank.
Using multimedia is a good way to make your page more attractive for the user and making it more helpful and understandable, by being diverse and explaining different concepts in different ways.
The best ways to optimise your images for on-page SEO are:
Making your targeted keyword the same as the alt text of your image, this gives Google information on the content and the topic of your page
Giving the image a unique (but relevant) title
Summary
All in all, there are several practices and tips to optimise your on-page SEO in order for your website to rank higher on search engines by being more user-friendly and providing a better experience to your website visitors.
Additional References
If you want to know how your website is doing and what you can do to improve and optimise your website, check out our SEO Audit Tool and Hubspot's Website Grader.