Networking has been the lifeblood of business for many years. Taking any and every opportunity to meet a wider range of suppliers, new business partners and potential customers has been a proven strategy almost everywhere business is done. Whether you're at a local meeting or a national trade-show for your industry, it's a great opportunity to meet and expand your contacts, but it isn't for everyone.
If you're a little shy or uncomfortable meeting new people, then it can be tough to initiate the conversations that might bring you new contracts or an expanded circle of contacts. With that in mind, let's take a look at 5 easy tips everyone can adopt to become better at networking on their way to business success.
1. Connect 4….Success
The first tip we can give you might seem like the most obvious, but it's to join in! Networking only works when people are conversing, sharing details, swapping experiences and getting to know each other.
It can be a daunting experience to walk into a room of strangers, but you don't have to know everyone and it's not a competition. You're all going to be there for the same reason, so don't worry about not knowing anyone and just make that move. Who knows where it may lead.
2. Talk The Talk
We've come a long way since the best we could offer at any networking event was the exchange of business cards. Thanks to social media, the methods the use to communicate have changed enormously, the skills you need to succeed are just the same. Not everyone you'll speak to whilst networking will ultimately turn out to be influential, but that's not to say they aren't worthy of your time.
The fact is, you never know where the conversation is going to lead you, or who they might know who will prove to be beneficial. The cards you exchange will get mixed up with plenty of others and may get thrown away, but the first impression you and your business make will last a lifetime.
3. Stay Focussed
As tempting as it might be to try and sell your latest piece of technical wizardry or the newest product from your state-of-the-art production line, but don't.
A networking event is exactly that. A chance for like-minded people to come together and exchange ideas. Absolutely be clear about what your business can offer, but avoid the hard-sell. It won't go down too well with your fellow attendees and you might find yourself standing alone in a room full of people.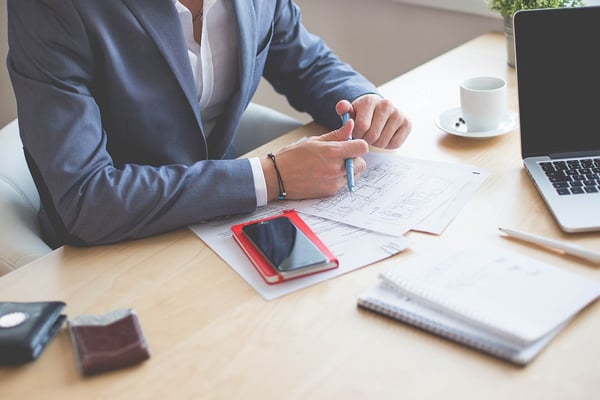 4. Less Is More
Depending on the size of the event and the number of people there are in the room, it would be easy to want to talk to absolutely everyone. Instead, you should go with the mindset of coming away with only 5 to 10 key contacts at every event. The fact is you simply won't have time to meet everyone, so it's unrealistic to expect that you will.
If there's a board at the event which allows you to detail your company's field of expertise or interest, make sure you take a look at it. There is often a way for those with similar interests to connect. If not, ask questions of the host and try to focus your time on those in your field.
5. Follow Up
Once you shaken the hands, exchanged business cards, followed each other on Twitter and LinkedIn and gone your separate ways, it's only then that the hard work starts. It is always a good idea, in a day or two after the event, to follow up with them.
You can do this over the telephone or via an email, but it's important to start to build that relationship beyond the networking meeting. Where possible, try and reference something you spoke about, or even share an article that relates to the topics you discussed. It's a great way work on your growing relationship and the more you get to know each other, the more chance you'll have of being able to help each other in the future.
Fundamentally, let's not forget that networking should be a reciprocal enterprise. It's not just about what someone can do for you, or what you can do for them. For networking to truly succeed, the relationship you are ultimately forging needs to be mutually beneficial.
Contents you might find interesting...