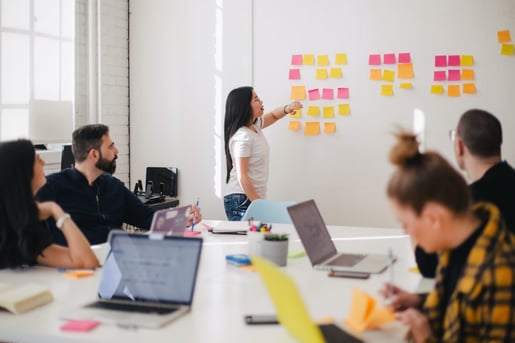 Search engine optimization (SEO) consultants are professionals who specialize in optimizing websites for better visibility and higher rankings on search engines. Hiring an SEO pro can be advantageous, providing specialized knowledge to build a successful web presence that propels traffic and helps reach business objectives. From developing customized strategies to offering collaboration with marketing teams, there is a wide range of services available depending on the needs of each company. When choosing the right SEO consultant for your business it's important to consider cost as well as expectations when measuring success; this article will explain what an SEO consultant does, the different types of services they offer, why you should hire one instead of using an in-house team and how best to measure success with them.
Table of Contents:
What is an SEO Consultant?
An SEO specialist is a pro who concentrates on aiding businesses to enhance their online presence and natural search engine rankings. They work with companies to develop strategies that will increase the amount of traffic they receive from search engines like Google, Yahoo, and Bing. The goal of an SEO consultant is to help businesses reach more potential customers by optimizing their website for higher rankings on these search engines.
SEO consultants offer a variety of services including keyword research, content optimization, link-building campaigns, website audits, technical analysis and more. These services are designed to help businesses rank higher in organic searches as well as drive more targeted traffic to their websites. By enhancing their presence on well-known search engines like Google or Bing, companies can connect with more potential clients who are looking for items or services related to what they offer.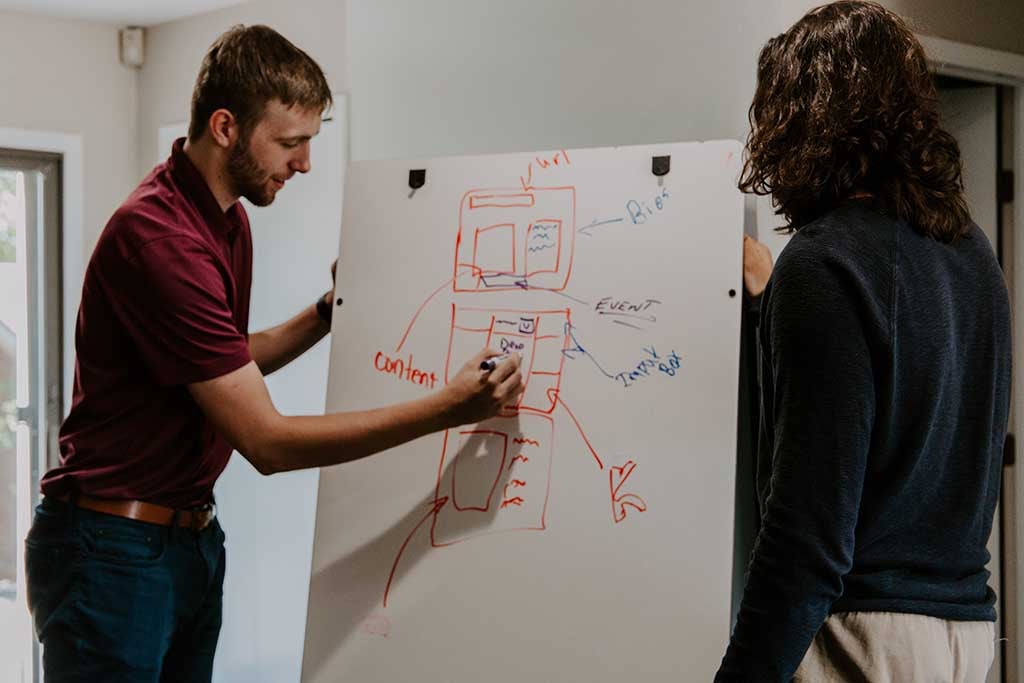 Hiring a knowledgeable SEO consultant can provide an invaluable understanding of how your business's website stacks up against the competition and what alterations are required to boost its position on major search engines like Google or Bing. Additionally, they can identify opportunities within your industry where you may have been missing out on potential leads due to poor ranking performance or outdated practices such as link-building campaigns that no longer work effectively anymore. Furthermore, having an experienced expert review your site helps ensure that all areas of optimization have been addressed properly so that you get the best results possible from any changes implemented going forward.
Depending on the requirements of each individual business, most SEO consultants offer a wide range of services, including keyword research and selection, content optimization, link-building campaigns, technical analysis and implementation, social media marketing and management; local/regional/national listings management; analytics tracking setup and reporting; competitor analysis and benchmarking reports. All these activities should be strategically planned with tangible goals set in advance to ensure maximum return on investment from any expenditure made into this type of service provider's experience and expertise when it comes to optimizing an organization's digital presence across multiple channels both off-site (third party) but also through its own owned properties if applicable - otherwise known internally as "on-site" optimizations depending upon the context at hand while discussing topics related to Search Engine Optimization (SEO).
An effective strategy, implemented with precision, can yield tremendous returns on investment in terms of increased organic visibility and growth rate as well as a steady influx of high-quality leads into the system month after month. To achieve the desired results, it is essential to devise a well-crafted strategy and ensure its flawless implementation.
An SEO consultant is an expert in optimizing websites to rank higher on search engine results pages and drive more organic traffic. By employing a knowledgeable SEO consultant, businesses can gain an edge over their rivals by improving their online presence. Moving forward, let's look at some of the benefits that come with hiring an SEO Consultant.
Key Takeaway: A SEO pro is a specialist who specializes in aiding companies to enhance their organic search engine placements and boost the quantity of web traffic they get from primary search engines like Google, Yahoo, and Bing. An experienced SEO expert can provide invaluable insight into how your website performs against competitors and what changes need to be made for it to rank higher; thus driving more targeted leads with an effective strategy that yields tremendous returns on investment.
Benefits of Hiring an SEO Consultant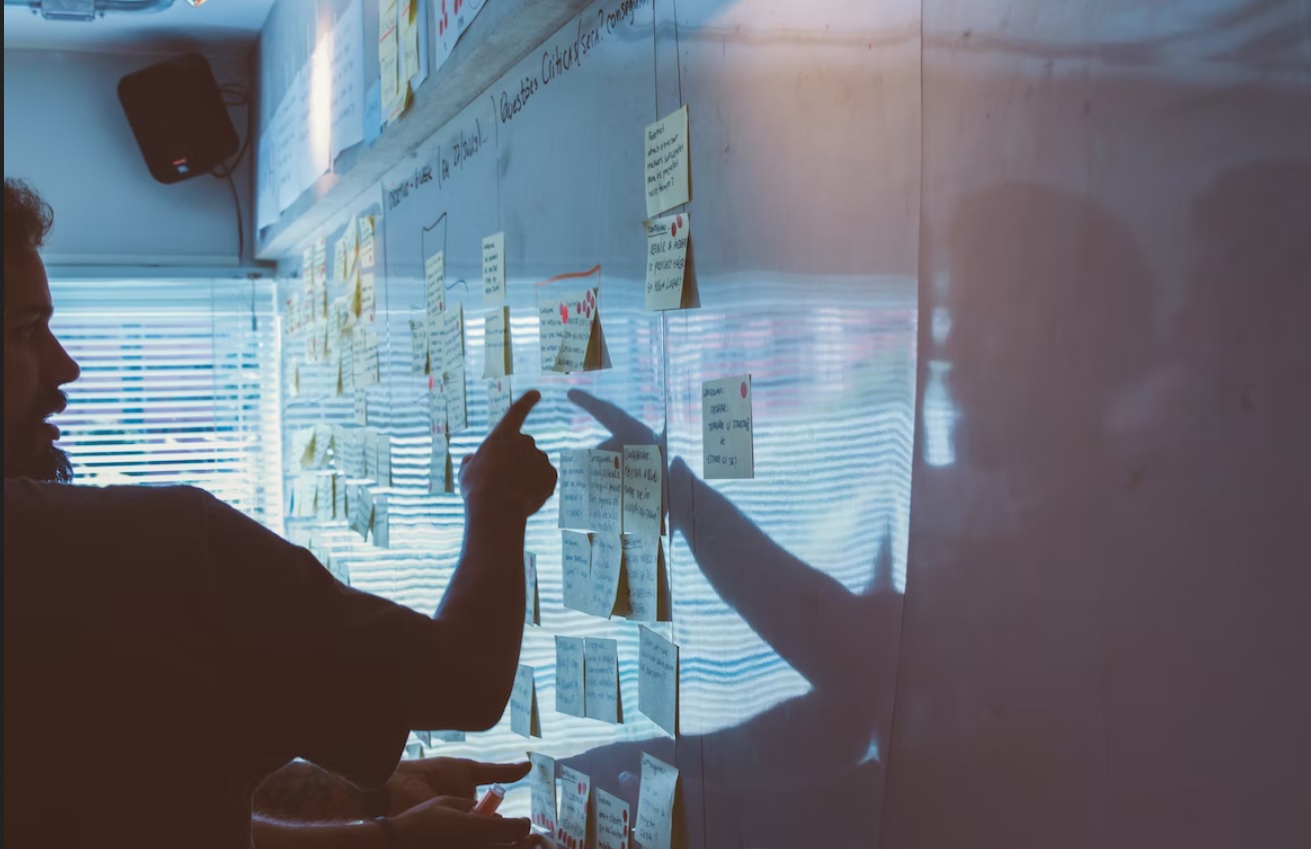 For small businesses, employing a specialist in SEO is often the most beneficial decision. An experienced SEO consultant can provide valuable insights and strategies that will help your business grow and succeed in an increasingly competitive digital landscape. An SEO consultant can provide invaluable knowledge and strategies to help small businesses flourish in the digital world.
A qualified SEO specialist has an extensive background in optimizing for search engines and is able to devise strategies that yield successful outcomes. They understand all aspects of online marketing, from keyword research to content creation, link building to analytics tracking – giving you access to their wealth of knowledge without having to hire an entire team or invest heavily in training.
1. Efficiency:
By outsourcing your SEO needs, you can save time and money by not having to train staff or manage ongoing projects yourself. With a professional on board, you'll be able to quickly implement changes while avoiding costly mistakes along the way – helping you maximize ROI while minimizing the effort required on your end.
2. Accountability:
Working with an external agency means there's someone else who's accountable for getting results; this helps ensure that deadlines are met and goals achieved without any additional stress on your part as they take care of everything behind the scenes. Plus, if things don't go according to plan then they have skin in the game too so it encourages them to work even harder towards achieving success.
When it comes to SEO, opting for an external consultant can be the way to go for small businesses. An SEO expert can provide invaluable insight to ensure success in today's complex digital landscape. The advantages of engaging a specialist are manifold: they possess the expertise, provide efficiency, guarantee accountability, and offer flexibility - all while saving you time and money. With their finger on the pulse when it comes to keyword research, content creation, link building and analytics tracking – plus no need for costly training or long-term contracts – hiring an SEO consultant is the smart choice if you want to get ahead without breaking the bank.
Engaging a specialist affords the advantage of concentrating solely on optimizing organic rankings, rather than diverting attention to routine duties such as overseeing social media profiles. This enables them to invest more energy into exploring new approaches and tactics which may bring about higher levels of accomplishment than previously conceivable.
Hiring an SEO consultant can provide invaluable guidance and expertise to help your business reach its growth targets, so it's definitely worth considering. Next, let's explore the kinds of help that these professionals can typically provide.
Key Takeaway: Hiring an SEO consultant is a savvy move for small businesses; they bring with them expertise, efficiency and accountability - all while saving time and money. Plus, their focus on organic rankings means more successful campaigns than ever before.
Types of SEO Services Offered
When it comes to SEO services, there are a variety of options available for businesses. An SEO consultant can help you pinpoint the most suitable strategy for your business and its desired objectives. An SEO consultant can provide businesses with a range of services to optimize their online presence and improve search engine rankings.
1. Keyword Research & Analysis:
This is one of the first steps in any successful search engine optimization (SEO) campaign. The aim is to determine which search terms are most apt for directing visitors to your website and enhancing SERP (search engine results page) rankings. An experienced SEO consultant will conduct thorough keyword research and analysis, making sure to include both short-tail and long-tail keywords that relate directly to your business's offerings.
2. On-Page Optimization:
Once the right set of keywords has been identified, it's time for on-page optimization – optimizing each page within your website with those targeted phrases so that search engines recognize them as relevant content when ranking websites in their index. This includes updating titles, meta descriptions, headings, image tags, etc., all while ensuring that everything remains user-friendly and easy to navigate from a visitor standpoint as well.
A thorough technical audit should be conducted to ensure that all aspects of the website have been optimized correctly, including factors such as site speed, crawlability issues which could impede search engine indexing, broken links/pages/images and redirects or 404 errors. Furthermore, an experienced SEO consultant should review how well-structured a site is; assess navigation menus and breadcrumbs trails for user-friendliness, along with internal linking structures between pages/posts/categories etc., plus HTML coding structure if necessary. All in all these tasks are essential for top-ranking success on SERPs.
4 Link Building Strategy Development:
Developing an effective link-building strategy is essential when trying to increase organic visibility online - creating quality backlinks from authoritative sites helps build trust signals with Google which leads to better rankings over time if done correctly. As part of this service offering an experienced SEO specialist would look into competitor analysis too so they can understand what tactics may work best for their own clients' needs before executing anything further
Content Marketing Strategy Development & Execution:
Content marketing involves creating valuable content around topics related directly or indirectly linked back towards the product or service being sold - then promoting these pieces across various channels including social media platforms too where appropriate. Experienced consultants would create plans tailored specifically towards their client's needs while focusing heavily on tracking metrics such as conversions rates post launch so they can adjust accordingly based on feedback received going forward.
If you run a local business targeting customers within specific geographical areas then local search engine optimization could be beneficial. It involves optimizing the content on websites specifically targeting people located near physical locations such as stores or offices - think 'near me' searches made via mobile devices particularly. Good consultants will use tools like Google My Business listings combined with directory submissions amongst other methods depending upon individual requirements.
By assessing the various SEO services available, you can determine which ones will be most beneficial to your company's objectives. Now, let's look into constructing an efficacious SEO tactic that can assist your business to meet its expansion ambitions.
Key Takeaway: An experienced SEO consultant can provide a range of services, from keyword research and on-page optimization to content marketing strategy development and execution. They can also help local businesses with specific geographical targeting using tools like Google My Business listings and directory submissions. In short, they have the skill set to get your business ranking high in search engine results pages (SERPs).
SEO strategy
An SEO consultant is a professional who helps businesses and individuals improve their website's visibility in search engine results. This involves the creation of an effective strategy that encompasses both on-page and off-page optimization techniques. By optimizing content, structure, images, videos, links and more, an SEO consultant can help ensure that your site ranks higher for relevant keywords or phrases.
The benefits of hiring an SEO consultant include increased organic traffic to your website as well as improved brand recognition online. With the right strategies in place, you can also expect to see better conversion rates from leads generated through search engine optimization (SEO). By engaging a competent SEO consultant, you can reap the rewards of optimized digital marketing while also saving time and money.
When it comes to the types of services offered by an SEO consultant there are several key areas which need to be addressed: keyword research & analysis; content creation & optimization; link building; technical audits; competitor analysis; reporting & tracking progress etc. All the elements should be considered when creating a comprehensive strategy tailored towards meeting specific goals such as improving rankings or increasing organic traffic.
Collaborating closely with marketing teams is an absolute must for successful SEO strategies; it's essential to gain a comprehensive understanding of what works best in each unique situation. Whether that means crafting new landing pages or optimizing existing ones, working together helps ensure maximum returns on investment across different channels - social media included. To make sure the plan hits the mark, it's important to focus data-driven insights into how users interact with websites online and craft a strategy specifically tailored towards meeting those needs.
When researching potential candidates, it is essential to do your due diligence and delve into their portfolio of past projects. Carefully assess the success stories they have achieved in order to determine if they are up for the challenge and capable of delivering results that match your expectations without breaking the bank. Read reviews from previous customers as well; this will give you a better insight into how adeptly they can work within budget constraints.
The cost associated with hiring an experienced specialist depends largely upon the scope and complexity involved but typically ranges between £500 - £3000 per month depending upon individual requirements. If you require additional services such as copywriting then expect further costs due to additional resources required beyond just consulting fees charged hourly/daily basis.
Before signing any contracts make sure expectations regarding deliverables are clearly communicated between both parties so everyone knows exactly what is expected throughout the duration project timeline agreed upon prior start date. This could include regular check-ins via phone calls, emails, meetings etc where progress is discussed and review feedback is provided to ensure success is achieved once work is completed according to client satisfaction levels and based on previously determined benchmarks set forth at the beginning process.
Key Takeaway: When hiring an SEO consultant, it is important to do your due diligence and assess the success stories they have achieved in order to ensure you get bang for your buck. Before committing to a contract, be sure to discuss costs and set clear expectations.
Collaboration with marketing teams
SEO consultants understand the importance of working closely with marketing teams in order to achieve SEO objectives. For an SEO plan to be effective, there must be an alliance between the two teams. The collaboration should include both strategic and tactical elements.
To ensure that all stakeholders are in alignment, it is essential to define the desired outcomes and establish mutually agreed-upon metrics. This means setting clear expectations from the outset and agreeing upon key performance indicators (KPIs). A competent SEO specialist will collaborate with the customer's advertising squad to guarantee that all parties comprehend what victory looks like, how it will be evaluated, and which techniques must be applied in order to achieve it.
An experienced SEO consultant can help identify areas of improvement and new opportunities to leverage existing content assets or create new ones tailored specifically for search engine optimization. Their expertise in keyword research allows them to develop campaigns based on user intent analysis, as well as their technical knowledge about website structure which ensures websites are properly indexed by Google or Bing so they appear prominently in relevant SERPs. In addition, the collaboration between an SEO consultant and a company's marketing team is essential in executing any strategy successfully; this requires setting clear expectations from the outset and agreeing upon KPIs.
Collaborating with marketing teams is essential to ensure the success of any SEO strategy. By taking into account their unique needs and goals, you can choose the right search engine optimization consultant for your business.
Key Takeaway: An SEO consultant should be a partner in crime with their client's marketing team, setting expectations and KPIs to make sure everyone is on the same page. Their expertise allows them to spot opportunities for improvement and create strategies tailored specifically for search engine optimization success. Together they can work like two peas in a pod towards achieving great results.
How to choose the Right SEO Consultant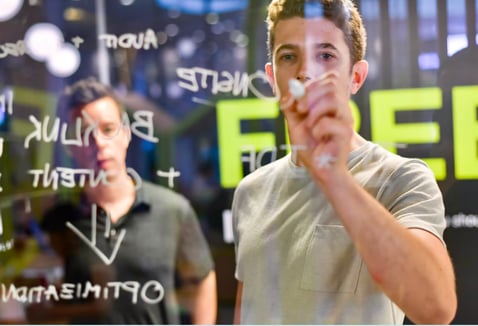 When choosing an SEO specialist for your enterprise, it's important to take into account certain key elements. For successful optimization of your website, the consultant should be well-versed in current SEO trends and techniques such as keyword research, link-building strategies, content marketing tactics, analytics tracking tools and more. The consultant should possess the ability to furnish you with recent information on how best to improve your website's natural search engine rankings. Additionally, they should have an in-depth understanding of keyword research, link-building strategies, content marketing tactics, analytics tracking tools and more.
The second factor is experience:
You want someone who has a proven track record of success when it comes to helping businesses achieve their desired results through SEO campaigns. Requesting examples of prior successes or customer reviews from potential consultants can assist in gauging their SEO proficiency.
Thirdly, look at communication skills:
A good SEO consultant will be able to explain complex concepts clearly and concisely so that everyone involved in the project understands what's being discussed—even if they don't have any prior knowledge of digital marketing or web development. This also means finding someone who is willing to collaborate with other members of your team such as marketers or developers throughout the entire process—not just during initial strategy meetings but throughout implementation too.
Finally, think about cost:
An experienced SEO consultant won't come cheap but if they're successful then it'll be worth every penny. Make sure you know exactly what services are included in their fees before committing yourself financially; some may charge extra for additional tasks like keyword research or content creation while others might offer discounts depending on how long you sign up for them. It's important that both parties agree on these terms upfront so there aren't any surprises down the line.
Choosing the right SEO consultant is an important decision that should not be taken lightly. Performing thorough research and exercising caution can guarantee your business has picked a knowledgeable expert to assist with optimizing its search engine rankings. Now let's look at how much it costs to hire an SEO consultant.
Key Takeaway: It is vital to ensure the SEO consultant chosen is abreast of current trends and approaches, has a history of successful outcomes, and can elucidate complex topics in an understandable way. Cost is also a factor as experienced consultants don't come cheap; agree on terms before signing any dotted lines.
The Cost of Hiring an SEO Consultant
Hiring an SEO pro may be a cost-effective approach to helping your website climb the SERPs. The cost of hiring an SEO consultant may range widely, depending on the complexity and size of your company's project. Generally, an SEO consultant's services can cost anywhere from a few thousand to tens of thousands of dollars each month.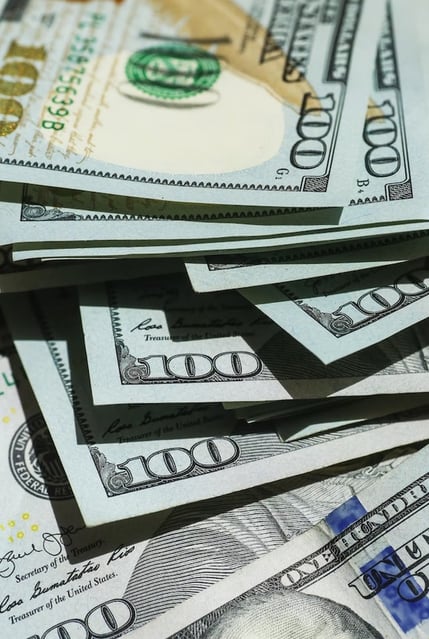 When it comes to the pricing structure for SEO consultants, there are three main options: hourly rates; monthly retainers; and project fees. Hourly rates for experienced SEO consultants typically range from $50-$150/hour depending on location. Monthly retainers start at around $2,500/month but can go up significantly based on the complexity or duration of the contract. Project costs generally vary depending on the extent of labour required and how rapidly it must be accomplished.
In addition to the expenditure related to recruiting an SEO specialist, extra outlays such as web hosting charges or keyword analysis utilities may also be part of the equation when devising a budget for this type of service. It is important that businesses understand all costs involved before making any commitments so they know exactly what they're getting themselves into financially speaking.
An SEO expert with a good track record should understand the up-to-date techniques of search engine optimization and be able to deliver visible outcomes for their customers. It's advantageous if they have experience working with companies within similar industries, as this can save time during implementation due to familiarity with potential challenges. Additionally, adding keywords throughout the text will ensure your content is optimized for search engines, helping you reach more people online.
A great way to evaluate potential consultants is through references provided by previous customers who have worked with them directly – this helps ensure quality assurance standards are met before any contracts are signed off on between the parties involved. Additionally, don't forget about free consultation calls offered by many providers where questions related specifically towards individual business goals can be answered prior investing any money into such services .
Ultimately, choosing a reputable agency or freelancer offering high-quality services at competitive prices should not only help businesses reach their desired objectives but also provide them with peace of mind knowing that investments made were worthwhile ones over the long term period.
Engaging an SEO expert can be an excellent approach to assisting your organization to achieve its expansion objectives, but it is essential to think about the expenditure of doing so. To ensure a successful investment, it is essential to understand what services your SEO consultant will provide.
Key Takeaway: Engaging an SEO specialist can be a good method to lift your website's positioning in SERPs. With the right provider, you'll get bang for your buck with competitive pricing structures and tangible results. Do some research before making any commitments - references from previous customers are key.
What to Expect from Your SEO Consultant
When picking an SEO specialist, anticipate getting a variety of services to aid your business in achieving its search engine objectives. A good SEO consultant will be able to provide expertise on topics such as keyword research, organic search results, technical SEO and content marketing. They should also have experience with tools such as Google Analytics and Google Search Console so they can accurately track the performance of their strategies.
Your chosen consultant should be able to develop a comprehensive SEO strategy tailored to your specific needs. This strategy should include both on-site and off-site optimization techniques designed to improve your website's visibility in search engines. The goal is for them to create content that is optimized for keywords relevant to your industry or niche, as well as optimize existing content using targeted keywords and phrases. Additionally, they may suggest other tactics like link-building campaigns or paid advertising options depending on what would work best for you.
A quality SEO consultant will also provide regular communication about progress updates and changes made along the way so you are always informed about how their efforts are benefiting your company's growth goals. They should explain which areas need more attention than others based on current trends in algorithms used by major search engines like Google or Bing, while also providing insights into new opportunities available through optimizing content or developing backlinks from reputable sources online.
Finally, it is important that any potential candidate has a deep understanding of all aspects related to successful digital marketing campaigns including website design and development, analytics tracking and reporting plus social media integration when needed. This ensures that no stone is left unturned when it comes time for implementation of any proposed plan put forward by the hired professional(s). All these points taken together make up what one can reasonably expect from an experienced SEO consultancy firm working within today's competitive marketplace - making sure they get maximum return on investment over time.
Expect your SEO consultant to provide you with a comprehensive strategy and actionable steps that will help your business reach its growth goals. With the right measurements in place, it is possible to accurately track progress as you work with your SEO consultant towards success.
Key Takeaway: An experienced SEO consultant should be able to offer a thorough plan that encompasses both on-site and off-site optimization techniques, in addition to keeping you apprised of progress. The consultant should be aware of the latest trends in search engine algorithms to take advantage of potential development chances. In other words, you want someone who knows what it takes to make your website stand out from the competition.
How to Measure Success with Your SEO Consultant
Measuring success with an SEO consultant is a crucial part of any successful digital marketing campaign. As the head of marketing for a small company, it's important to understand what metrics you should be tracking and how they relate to your goals.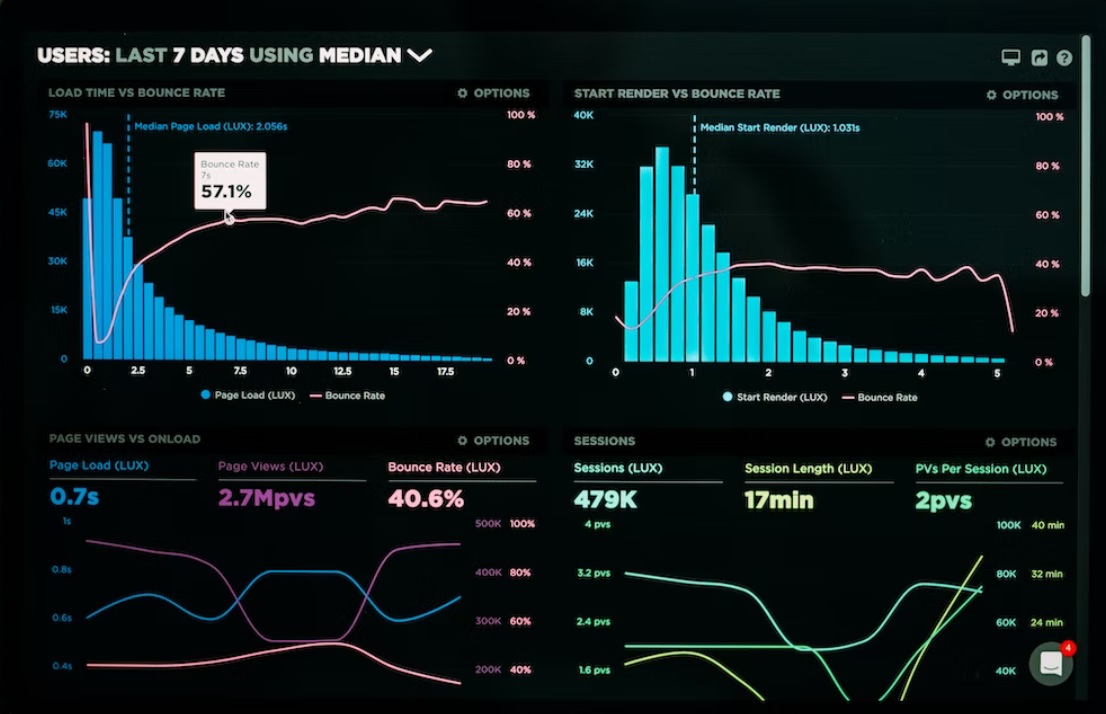 The first step in measuring success is setting measurable objectives. This means defining specific goals that are achievable within a certain time frame and setting benchmarks for progress towards those goals. For instance, in order to attain a 20% boost in organic traffic within six months, you must set checkpoints throughout the period to measure your advancement towards that goal.
Once you have established measurable objectives, it's time to start tracking key performance indicators (KPIs). These KPIs should be closely related to the objective(s) you have set out – such as website visits from organic search or leads generated from organic search – and monitored on a regular basis throughout the course of your SEO campaign.
It's also important to track non-SEO-related metrics such as customer satisfaction surveys or sales revenue figures; these will help provide insight into how effective your overall strategy has been in achieving business growth targets rather than just focusing solely on SEO activities alone.
Your SEO consultant should provide monthly reports to keep both parties involved in the project (the client and their consultant) abreast of developments, ensuring accountability for results achieved during each reporting period. These reports should outline progress against key performance indicators and pinpoint any areas that need improvement so that everyone is on the same page when it comes to achieving business growth targets.
Finally, don't forget about qualitative measures like user feedback or online reviews which may not directly influence rankings but still offer valuable insights into customer sentiment around brand reputation and service delivery standards. These two factors can significantly impact long-term business growth prospects regardless of keyword ranking positions.
Key Takeaway: Measuring success with an SEO consultant is paramount for any successful digital marketing campaign and should involve setting measurable objectives, tracking key performance indicators (KPIs) to gauge progress against those goals, and regular monthly reports from the consultant to ensure accountability of results achieved, as well as qualitative measures such as user feedback. In other words - it's essential to stay on top of your game when working with a search engine optimization expert.
FAQs in Relation to Search Engine Optimization Consultant
How much do SEO consultants make?
SEO consultants can earn a wide range of salaries, depending on their experience and expertise. Experienced SEO consultants usually receive an hourly rate ranging from $50-$150, with more advanced practitioners charging up to $250 or higher per hour. Some experienced SEO consultants also offer packages that include ongoing services such as website optimization, content creation and keyword research for an agreed-upon monthly fee.
How do I become a SEO consultant?
To become a successful SEO consultant, one must have a comprehensive knowledge of search engine optimization principles and practices. You should be familiar with keyword research and analysis, on-page and off-page optimization techniques, link-building strategies, content marketing tactics, technical SEO best practices such as page speed optimization and mobile responsiveness, and tracking analytics data to measure performance and make adjustments accordingly. Additionally, it is beneficial to stay up to date on the latest trends in digital marketing so that you can provide your clients with effective solutions for their business needs.
What makes a good SEO specialist?
A good SEO specialist should have a deep understanding of search engine algorithms, an eye for detail and the ability to spot opportunities for optimization. A SEO expert should be capable of evaluating website performance data to identify areas that can benefit from improvement. Additionally, they need excellent communication skills in order to collaborate with stakeholders and provide clear explanations of their recommendations. Finally, they should possess strong problem-solving abilities so that they can quickly find solutions when faced with complex challenges.
Why should you hire an SEO consultant?
Hiring an SEO consultant can be a wise decision for small companies with limited resources. An experienced SEO consultant can craft a tailored inbound marketing strategy to ensure your business reaches its objectives, staying ahead of the competition by utilizing the latest search engine algorithms. They will have the knowledge and expertise to optimize content, monitor analytics, track results, and adjust tactics as needed in order to maximize success. Additionally, they are able to keep up with the ever-changing landscape of search engine algorithms which allows them to stay ahead of competitors while still delivering quality traffic. In short, an SEO consultant is a great asset for any business looking to grow.
Conclusion
The right search engine optimization consultant can be the difference between success and failure in achieving your growth goals. For optimal growth, enlisting the services of an experienced SEO consultant with a proven track record in digital marketing is essential. With the right consultant on board, you'll have an expert guide helping you navigate through ever-changing digital marketing trends while optimizing your website's visibility and performance.
Hire a search engine optimization consultant to help you get the most out of your inbound marketing efforts. Maximize your online visibility and reach more potential customers with our expert SEO services.