As HubSpot Platinum Partners, we are proud to be part of the fabulous ecosystem that is the HubSpot Partner Network. In this blog, we wanted to highlight some of the best partners out there across the UK and Ireland.
Whatever the sector, niche, or HubSpot requirement, there is an agency out there that can help you achieve your goals. The network of UK and Ireland HubSpot Partners is continually learning and growing with each other, through sharing expertise and having the mutual mission to help ambitious businesses grow better and faster. For this reason, we do not see them as competitors, we see them as colleagues.
This being said, we have collated a list of our best agency picks for all your HubSpot and inbound needs, spanning across all sectors and services to help any business grow.
BBD Boom is a HubSpot Diamond Partner and one of the Top 10 HubSpot partners in Europe by client retention. Their ultimate mission is to help ambitious B2B companies grow faster by harnessing the power of inbound marketing and marketing automation to attract and nurture better quality leads. They pride themselves on not following old agency models that try to pass off "buzz" or engagement as primary KPIs. At BBD Boom, your business goals are the KPIs they care most about. Revenue growth, expansion and reduced cost per acquisition are at the core of everything they do.
Teamed up with HubSpot, they're able to deliver unrivalled insight into your sales, marketing and service efforts. With detailed tracking at every stage of the buyer journey, they will not just be able to see what's working and what's not, but be able to optimise continuously, enabling them to help you reach your business goals and grow faster.
Sector Specialisms
Service Specialisms
HubSpot Integrations
Lead generation marketing
Sales onboarding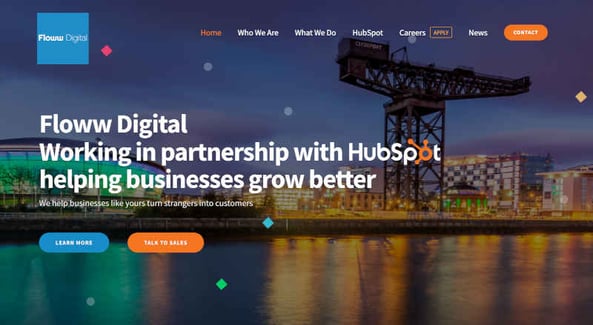 Floww Digital is a Gold HubSpot Partner based in Glasgow that aims to help business owners and marketers turn strangers into customers, by creating a marketing machine that gives them a steady flow of new leads and customers. Founded in 2016, Floww Digital has quickly built a strong reputation for lead generation through their expert web development, search engine optimisation, social media marketing, and paid media marketing.
Sector specialism
Construction & renovation
Consumer products
Professional services
Service specialism
Paid Social Advertising
Web Design
500+ companies have used HubSnacks to set up and optimise HubSpot. This makes HubSnacks one of the few global Diamond HubSpot partners headquartered in the UK. HubSnacks focus 100% on expert implementation of HubSpot, so don't offer general marketing agency services like content writing, producing collateral, or writing slogans.
If you're considering using HubSpot for the first time, or you want to squeeze more value from what you already have, HubSnacks has proven processes and playbooks developed from hundreds of successful customers to accelerate your progress. HubSnacks offers 24/7 task management on a simple, no-retainer model that can flex with your business and budget requirements.
Sector specialism
Service specialism
Accelerated HubSpot Onboarding
Auditing, roadmapping, and implementation of HubSpot Growth Suite.
Mount Arbor is a HubSpot Gold Solutions Partner and was Europe's first Sales Solutions Partner for HubSpot. They have been implementing complex CRM projects on HubSpot for over 3 years, focusing on getting the most value from the HubSpot CRM, Sales Hub, and Service Hub in the fastest time possible.
Mount Arbor helps business owners to transition from early flexibility and variety in sales to disciplined systems for growth. Mount Arbor aims to guide motivated sales and marketing leaders through a process used to build successful sales systems for high growth VC backed start-ups, bricks and mortar franchises, and technology businesses exporting to international markets. Their free CRM app based sales system has increased revenue 4X for clients, and reduced the time it takes to get ROI from their sales and marketing investment.
Mount Arbor hosts the Dublin HubSpot User Group, where a huge community of HubSpot enthusiasts gather regularly to share cutting edge insights, case studies and strategies for business growth.
Sector specialism
Technology
Manufacturing
Biotechnology
Service specialism
CRM Implementation
Remote Sales System Training
Sales Process Consulting and Reporting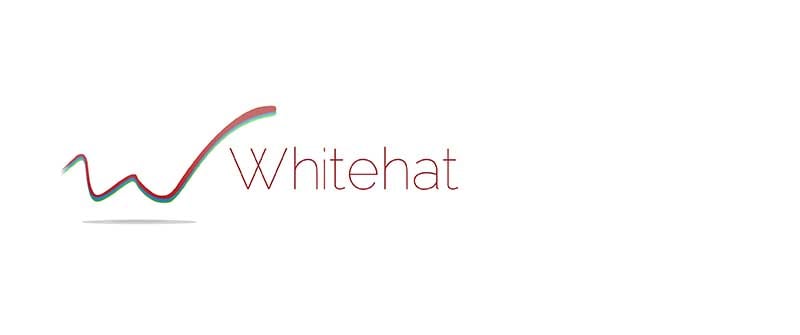 We had to put ourselves in the list :-). Whitehat is an inbound marketing agency and HubSpot Platinum Solutions Partner. We aim to make our clients' inbound marketing better through designing and managing inbound marketing campaigns that generate sales qualified leads.
We work with clients to build a comprehensive inbound launchpad which consists of buyer persona analysis, journey mapping, competitor analysis, content audit, website audit, SEO audit and strategy, campaign planning, and technical HubSpot onboarding.
Our main speciality is in marketing automation, search engine optimisation (SEO) and pay-per-click (PPC). Our goal is to deploy a data-driven methodology that grows clients' businesses, ultimately helping them move away from 'Random Acts of Marketing' and towards a system that consistently generates visitors, leads, and revenue.
We pride ourselves as HubSpot experts who manage and run the world's largest HubSpot User Group.
Sector specialism
Technology
Biotechnology
Manufacturing
Service specialism
Remember, if you want to learn more about the world of HubSpot...