As a seasoned professional in the field of sales and marketing, I understand how crucial it is to have access to effective tools that can help streamline processes and boost productivity. In this blog post, we will be discussing the many benefits of HubSpot software for your sales team, with a particular focus on their CRM system which has transformed lead management.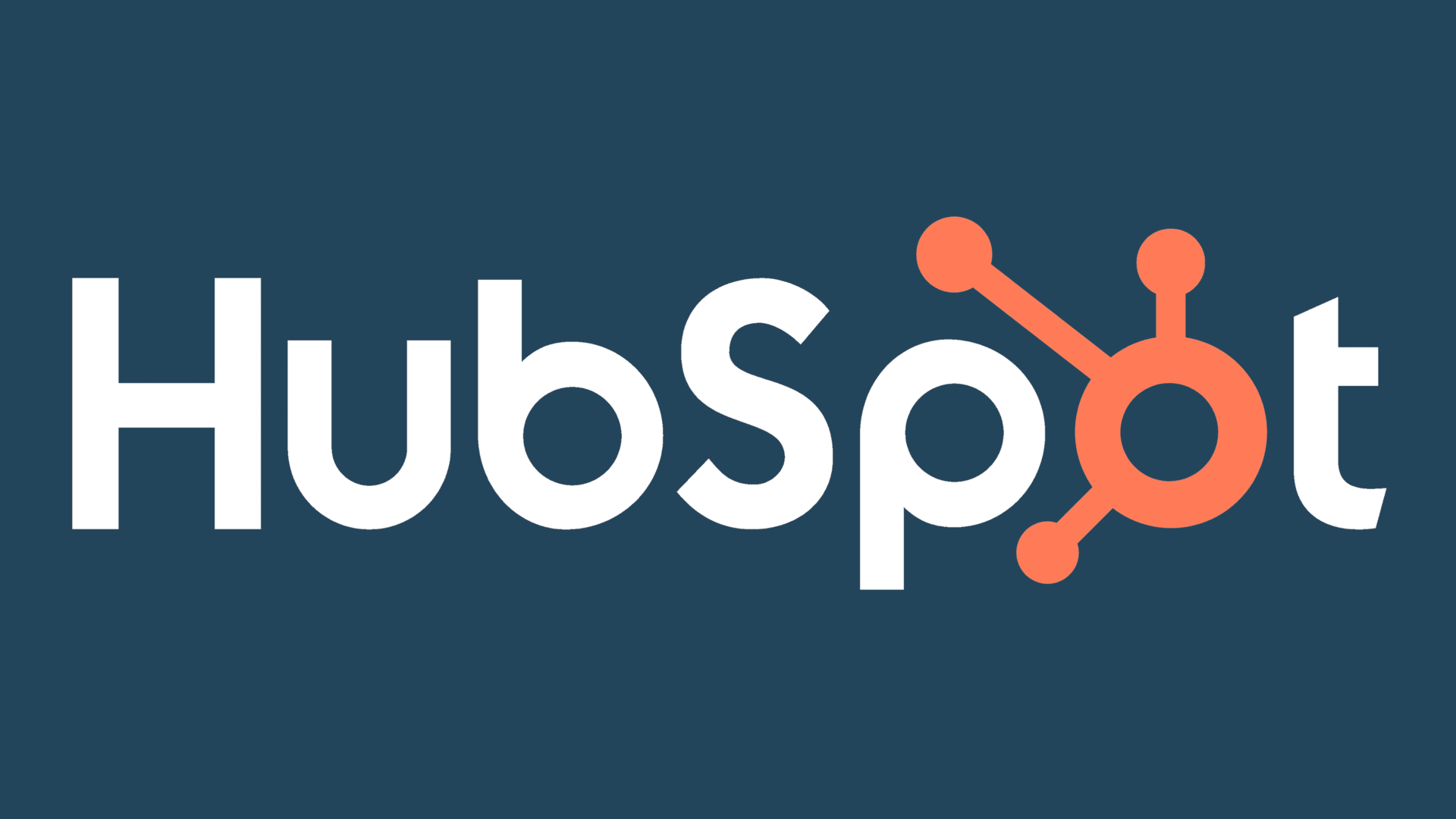 We will explore how HubSpot's CRM can assist your sales team in organizing and prioritizing leads efficiently, thereby saving valuable time and resources. Additionally, we'll examine some of the key features that make it stand out from other CRMs available today.
In addition to these advantages, we'll also discuss how HubSpot's Sales Hub provides an array of powerful tools that enable you to close more deals faster by automating tasks such as email outreach, follow-ups, and scheduling meetings.
Furthermore, we'll touch upon how HubSpot's software helps generate qualified leads through its inbound marketing approach. By leveraging content creation strategies like blogging and social media promotion along with SEO optimization techniques - you can attract potential customers who are already interested in what you have to offer!
This article will explore the advantages of HubSpot for businesses looking to enhance their sales process and bring in more income. So if you want to learn about all the ways in which this innovative software can benefit your organization - keep reading!
Table of Contents:
What is a HubSpot Certified Partner?
A HubSpot Certified Partner is a certified agency that provides services and solutions to help companies thrive with the utilization of the HubSpot platform. These partners are experts in their field and have a deep understanding of how the platform works. They can assist with marketing strategy, website design, content creation, email campaigns, lead generation activities and more.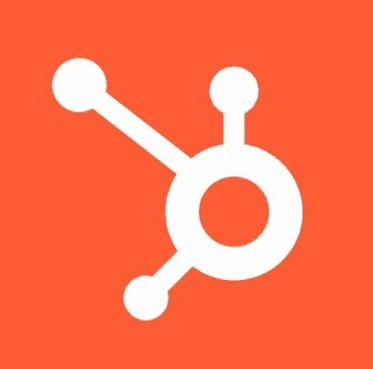 A HubSpot Certified Partner can provide numerous advantages for your business. They possess a comprehensive comprehension of the platform, allowing them to provide specialized guidance on how best to apply it to your requirements. Moreover, they are up-to-date with any changes or updates made to the system and can provide advice on optimizing campaigns for maximum success. Additionally, many agencies offer additional services such as copywriting or video production that can further enhance your online presence - giving you the upper hand over competitors. With their expertise, you can gain a rapid advantage over the competition and reach your objectives with speed and precision.
In order to become certified, all partners must meet certain criteria set forth by HubSpot. This includes having at least one employee complete the four levels of certification training offered by HubSpot Academy (free) and reaching minimum monthly sales goals based on revenue generated from sales-related activities within their account(s). To become certified, partners must demonstrate a high level of proficiency in the HubSpot platform and have an in-depth knowledge of its workings. Furthermore, using idioms and colloquialisms as well as including relevant keywords can help them stand out from the competition and increase their chances for success.
Solution Partners are those agencies that have gone the extra mile to meet HubSpot's stringent criteria for certification. These companies have invested heavily in developing custom solutions tailored to their clients' specific objectives or challenges, such as e-commerce or healthcare IT integration. Furthermore, they employ multiple employees who have achieved higher levels of certification than just "Basic Certification," enabling them to provide more comprehensive services beyond what is offered by HubSpot itself, like Salesforce CRM integration. As a result, these Solution Partners can offer businesses an edge over their competitors and help them reach their growth targets quickly and efficiently.
Finding a qualified partner doesn't need to be difficult – with the right research, there are plenty of resources available online where you can identify potential candidates and their associated reviews from previous customers. Additionally, these sites offer detailed descriptions outlining each company's digital marketing specializations utilizing HubSpot software tools & technologies. Before committing to any agency, however, make sure they meet all requirements outlined above; this way you can ensure that they possess the necessary skillset required for delivering the results promised during initial conversations/meetings held prior to signing your contract agreement.
When choosing a partner, there are a few key factors worth considering:
Firstly, assess the past successes achieved by projects of similar scope size to yours;

Secondly, vet references and testimonials from other clients to ensure that the level of quality service being delivered meets expectations;

Thirdly ascertain whether the team behind the company has an intimate understanding of your industry making them a suitable choice for tackling tasks thrown their way no matter how complex they may be.

Fourthly inquire about the pricing structure employed to figure out the total cost and project completion timeframes agreed upon.

Finally, make sure communication lines remain open throughout the entire process to avoid any unnecessary delays which could hinder progress made towards achieving the desired outcome.
A reliable consultant and specialist in Inbound Marketing, a HubSpot Certified Partner can provide you with successful marketing approaches to reach your highest ROI. By working with a certified partner, you will have access to industry-leading resources that are tailored to meet your specific business needs - let's explore what those benefits are in the next heading.
Key Takeaway:

As

a HubSpot Certified Partner

, I can help businesses grow quickly and efficiently with my expert knowledge of the platform. By meeting strict criteria and providing custom solutions tailored to their needs, I offer an edge over competitors while ensuring open communication throughout the entire process.
What are the Benefits of Working with a HubSpot Certified Partner?
Partnering with a HubSpot Certified Partner gives businesses access to skilled experts who comprehend the nuances of the platform, as well as special assets and utilities that can help them maximize their utilization of it.
For small companies looking for guidance on strategy and methodology, having an experienced partner on board is invaluable. A certified partner will know best practices when it comes to setting up campaigns, tracking results, optimizing content and more. This means they'll be able to provide tailored advice based on your specific business needs – saving you time and effort while helping you reach your goals faster.
A qualified HubSpot Certified Partner will also have access to exclusive resources that are not available through any other channel. These include training courses, webinars, support forums and even discounts on certain products or services from other vendors. All these additional benefits make working with a certified partner even more attractive for small businesses looking for growth opportunities without stretching their budget too much further than necessary.
When choosing a HubSpot Certified Partner it's important to look at their portfolio of clients as well as any awards or certifications they may have received from HubSpot itself – this is an indication that they know what they're doing when it comes to using the platform correctly. It's also beneficial if your chosen partner has experience in industries similar to yours - so you know that whatever advice or solutions offered are relevant for achieving success within your sector.
Working with a HubSpot Certified Partner can provide numerous benefits, such as access to resources and expertise that would otherwise be unavailable. A certified partner can be a huge help for companies striving to expand their digital reach. Let's examine the advantages that various levels of HubSpot Partners may bring to your business.
Key Takeaway: Working with a HubSpot Certified Partner can be an invaluable asset for small businesses looking to maximize their return on investment, offering tailored advice and exclusive resources. It's important to select one that is certified by HubSpot itself, has relevant experience in your industry and comes highly recommended by previous clients.
What is a HubSpot Partner Tier?

The HubSpot Partner Tier system is designed to recognize agencies for their expertise in providing services and solutions on the HubSpot platform. Partners are categorized into three tiers based on their experience, certifications, and customer success metrics.
The current HubSpot Partner Tiers are as follows, in ascending order of achievement:
Partner

Gold

Platinum

Diamond

Elite
Moving forward, let's explore what a HubSpot Solution Partner is and how it differs from other tiers.
Key Takeaway: The HubSpot Partner Tier system is designed to recognize agencies for their expertise in providing services and solutions on the platform, ranging from Certified through Silver up to Gold Status. Each tier requires a certain level of proficiency as well as evidence that clients have experienced success with HubSpot; when choosing an agency it's important to select one that has experience relevant specifically tailored towards achieving your desired results.
What is a HubSpot Solution Partner?
A HubSpot Solution Partner is a certified agency that has achieved the highest level of certification from HubSpot. This means they have proven expertise in providing services and solutions on the platform, allowing them to provide top-notch results for their clients.
Solution Partners are able to offer tailored strategies for businesses looking to make an impact with their marketing efforts. They have access to all of the features available through HubSpot, including Salesforce integration, content optimization tools, and lead nurturing capabilities.
Solution Partners can also help companies develop custom workflows and processes that will optimize their workflow within the platform while streamlining operations across departments. Additionally, they can create custom reports based on data collected from campaigns or customer interactions so that companies can track performance over time and make informed decisions about future campaigns or initiatives.
The team at a qualified Solution Partner should be well versed in using different components of the platform as well as understanding how best to leverage those components for each individual client's needs. They should also be experienced in developing comprehensive digital marketing plans which include everything from SEO tactics to email automation sequences and more – all designed specifically for each company's unique goals.
Solution Partners typically boast a wealth of industry knowledge, allowing them to suggest specific tactics or strategies based on the current climate. They understand what works best when it comes down to creating successful online experiences - from optimizing websites for improved user engagement and developing effective social media campaigns, to leveraging components of the platform for maximum ROI. With this expertise at their disposal, Solution Partners are invaluable resources when strategizing new projects that will directly impact growth objectives such as increasing leads/conversions/customers etc
In short, working with a qualified HubSpot Certified Partner gives your business access to valuable technical know-how and expert guidance when it comes to implementing successful digital marketing strategies tailored specifically towards achieving desired growth outcomes quickly and effectively. This kind of expertise is unparalleled.
A HubSpot Solution Partner is a certified professional who can help you implement and optimize your inbound marketing strategy. To ensure that you find the right partner for your business, it's important to research how to identify qualified HubSpot Certified Partners.
Key Takeaway: Working with a HubSpot Certified Solution Partner provides businesses access to expert guidance and technical know-how, enabling them to quickly develop effective digital marketing strategies that are tailored for success. A HubSpot Certified Solution Partner can assist you in rapidly achieving your growth objectives.
How Can I Find a Qualified HubSpot Certified Partner?
Finding a qualified HubSpot Certified Partner is the key to success when it comes to leveraging the power of inbound marketing. Small business owners must make sure that the HubSpot Certified Partner they select is suitably qualified and experienced to assist them in achieving their objectives.
The best place to start looking for a certified partner is on HubSpot's official website. A comprehensive selection of certified partners from all around the world can be found on HubSpot's website. You can also use search engines like Google or Bing to locate partners near you by searching "Hubspot certified partner" or "Hubspot partner agency".
When choosing a HubSpot Certified Partner, there are several things that you should consider:
Ensuring your potential partner has the necessary expertise is paramount when selecting a HubSpot Certified Partner. Their knowledge should include inbound marketing and its associated tools, such as SEO, content creation, email automation, and other digital marketing techniques like PPC advertising or social media management. To guarantee success with leveraging the power of inbound marketing, you need to make sure that they are up-to-speed on all of these topics. Add keywords to this text for maximum impact while adhering to proper grammar, spelling, and punctuation - no exclamation points allowed.
• Professionalism:
Make sure that any potential partner demonstrates professionalism throughout their interactions with you; from initial contact through contract signing until completion of work - this is essential for building trust between both parties involved in the project.
• Track record:
Ensure that any prospective partner has successfully completed projects similar to yours before – check out their portfolio page if available online or ask them directly for case studies related to their past work experiences.
For the maximum value, opt for a monthly payment plan that offers flexibility during negotiations while ensuring quality service delivery each month. This allows you to avoid any financial risks due to unforeseen circumstances outside of either party's control, such as sudden market changes. To ensure the best bang for your buck, be sure to compare rates and services offered between potential partners - if one is significantly more expensive than another without a clear justification why, this may indicate hidden costs.
With the right research and due diligence, you can find a qualified HubSpot Certified Partner that will meet your business needs.
To ensure success with your chosen partner, it is important to understand what qualities you should look for when selecting a HubSpot Certified Partner.
Key Takeaway: When selecting a HubSpot Certified Partner, it's important to make sure they are knowledgeable in the latest digital marketing techniques and demonstrate professionalism throughout their interactions. It is also essential to review each partner's portfolio of past work experiences as well as compare rates before signing any contracts - no need to break the bank.
What Should I Look For When Choosing a Hubspot Certified Partner?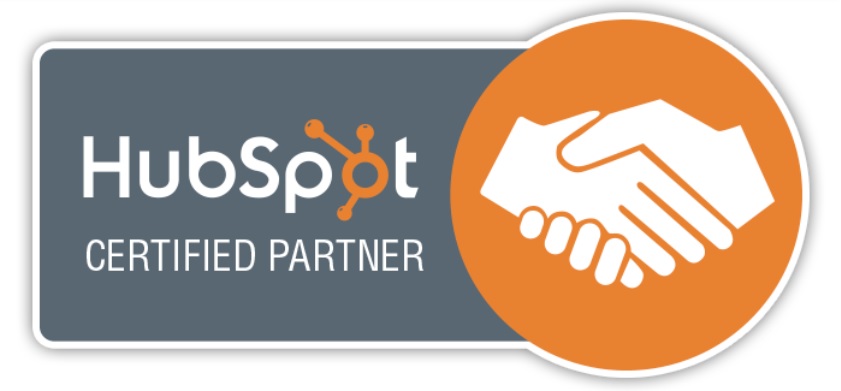 When selecting a HubSpot Certified Partner, it's important to look for an agency that has experience working with businesses similar to yours. Ideally, they should possess impressive customer success metrics such as client maintenance rate and mean revenue per user (ARPU). It is also essential that the partner has all necessary certifications from Hubspot so you know they are qualified to provide services on the platform.
Search for an agency providing a full range of inbound marketing services, such as content devising, web design/development, SEO optimization, social media management, lead-gen campaigns and automated emails. Make sure their portfolio of work reflects successful projects completed for clients similar to your own business size and industry sector.
It's important to find a partner who understands your goals and objectives - one who can provide creative ideas tailored specifically for your company's needs. Ask about their process; how do they ensure success? Do they use data-driven insights or analytics tools? Are there any additional resources available if needed? A good partner will be able to answer these questions confidently.
Experience matters too. Look at the team behind the certified partner; what kind of expertise do they bring? How many years of experience does each team member have in digital marketing or related fields? You want a well-rounded group of professionals who understand both traditional marketing methods as well as modern tactics like SEO and PPC advertising.
Be sure to be confident in the people behind the firm; after all, you'll be collaborating with them over a long period. The right certified partner should be willing to listen carefully when discussing strategies and plans while offering helpful advice along the way without making assumptions or pushing unnecessary products or services onto you.
When choosing a Hubspot Certified Partner, it is important to look for qualities such as industry experience and proven results. A reliable partner can assist your enterprise in developing by taking advantage of their know-how in the newest digital advertising methods and technologies.
Key Takeaway: When selecting a HubSpot Certified Partner, it's important to look for an agency that has experience in the same industry as yours and can provide comprehensive inbound marketing solutions. Additionally, make sure they have all necessary certifications from Hubspot and their team is experienced with both traditional and modern digital marketing tactics. Finally, ensure you feel comfortable working with them before committing to any services.
How Can Working With A Qualified Hubspot Certified Partner Help My Business Grow?
Working with a qualified HubSpot Certified Partner can help your business grow in multiple ways. Firstly, you'll gain access to experienced professionals who understand the platform inside and out. They can use their expertise to develop strategies that are designed for your particular goals and objectives.
These experts also have access to exclusive resources and tools that may not be available elsewhere. For example, they might be able to provide advanced analytics insights or detailed customer segmentation data which could help you make more informed decisions about how to target potential customers effectively.
Having an experienced team on your side can be a great asset in helping you achieve successful, high-yielding campaigns for your business. A certified partner will use their knowledge of the platform's features and capabilities along with industry best practices to ensure that all of your marketing efforts are optimized for maximum impact on ROI (return on investment). This means less time wasted trying different strategies without seeing any results – instead, you get faster results from well-planned campaigns backed by expert guidance every step of the way.
In addition, working with a certified partner provides ongoing support throughout the life cycle of each campaign so that any issues or questions can be addressed quickly before they become major problems down the line. And if there's ever something new added to HubSpot's suite of products or services, then having an expert on hand will mean you don't miss out on taking advantage of these opportunities right away.
Partners must prove their proficiency in areas like SEO, content devising and approach construction to gain accreditation. This ensures that no matter what type of project you are undertaking - whether it is creating website pages or launching email marketing campaigns - everything is done according to best practice standards so that nothing slips through the cracks while still providing value for money spent.
Key Takeaway: Working with a HubSpot Certified Partner can be highly beneficial, as they provide access to exclusive resources and tools along with expert guidance and support. Furthermore, their certification process ensures that all projects are completed according to best practice standards for maximum ROI.
FAQs in Relation to Hubspot Partners
Is the HubSpot partnership worth it?
Yes, partnering with HubSpot can be beneficial for small companies looking to grow. It provides comprehensive inbound marketing solutions that allow users to create personalized customer experiences and optimize their website content for search engine optimization. HubSpot provides analytics capabilities that permit marketers to assess the performance of their initiatives. HubSpot provides the capacity to aid businesses in achieving their desired outcomes at a rapid rate through its wide array of functions and services.
Why work with a HubSpot partner?
Working with a HubSpot partner offers an unparalleled level of expertise in creating and implementing successful inbound marketing strategies. With their deep understanding of the platform, they can provide tailored advice to maximize your ROI from using HubSpot tools. Furthermore, they have access to specialized resources that are not available elsewhere, such as customized templates for content creation and sophisticated analytics capabilities. Their experienced team can help you develop effective tactics quickly while avoiding costly mistakes along the way. Ultimately, partnering with a certified HubSpot partner gives you peace of mind knowing that your inbound strategy is being handled by experts who understand how to get results.
Who is a HubSpot partner?
A HubSpot partner is a certified agency or consultant who has expertise in helping companies to grow their business through the use of HubSpot's software and services. They possess access to special materials, guidance, and aid from HubSpot that enables them to provide custom-made solutions for companies of all sizes. The partnership provides clients with an experienced team of experts dedicated to helping them reach their goals quickly and efficiently.
HubSpot offers tiers of partnership:
The current HubSpot Partner Tiers are as follows, in ascending order of achievement:
Partner

Gold

Platinum

Diamond

Elite
Conclusion
A qualified partner has the ability to craft a customized inbound marketing plan and provide support as any issues arise while taking advantage of HubSpot's features and optimizing return on investment. With their assistance, you will be able to take advantage of all of HubSpot's features and resources while also taking full control over how they are used to maximize ROI from HubSpot partner's investments.
Take advantage of our HubSpot Partners and start leveraging inbound marketing to drive leads, increase conversions, and maximize ROI. Contact us today for a free consultation on how we can help you get started.