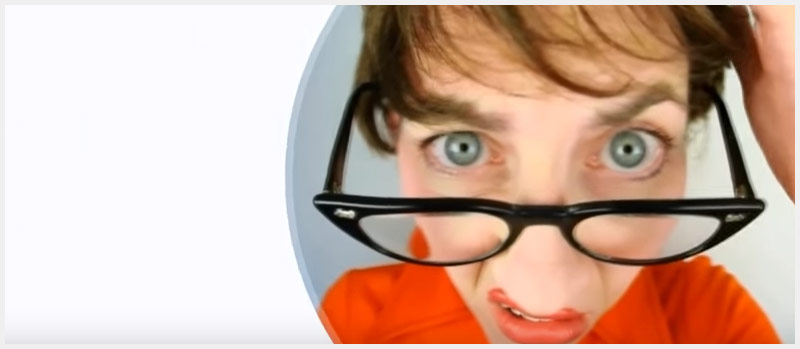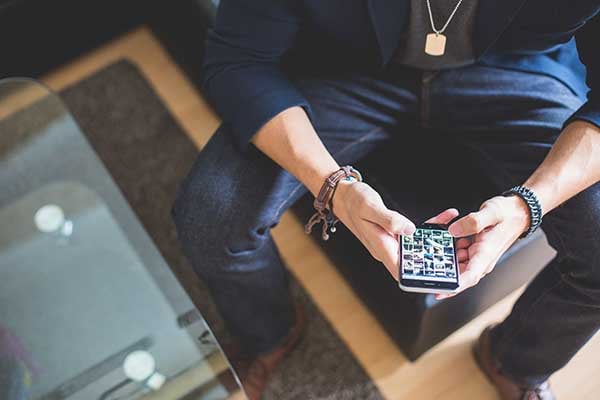 Many business owners today tend to ignore the importance of having a mobile friendly or "responsive" website. Without realizing it, they may be losing prospective leads and sales because their website is not designed to load properly on mobile devices such as laptops, tablets, and smartphones. Here's why you should not be one of them, and how you can make your website responsive using a Growth Driven website design methodology:
Watch the video:
What is Mobile Responsive Web Design?
Your website needs to be mobile friendly, so it needs to be "mobile responsive." Responsive design is when your website automatically responds or adjusts on the fly to the screen size of the device viewing it. In effect, be it a desktop, a laptop, tablet, or smartphone, your website will load properly.
Users Favor Mobile Friendly Sites
According to a study commissioned by Google, 74% of users are more likely to return to a mobile-friendly site. But that's not all. Some 67% of users are more likely to buy if the site is mobile friendly. On the other hand, if your website is not friendly to mobile viewers, you could be in trouble. On the same study, it was found that 48% of users are "frustrated" and "annoyed" by a non-mobile-friendly website. Some 48% said a company "doesn't care" about its business if its site is not mobile friendly. Some 52% of users are unlikely to engage with a business that has a non-mobile-friendly site.
More Mobile Devices Connected Online
You need a responsive site as more and more people are using mobile devices to browse online. First of all, ABI Research estimates that there will be 1.4 billion smartphones by the end of 2013. With the current population at 7 billion, that's 1 smartphone for every 5 people. Meanwhile, comScore estimates that 28% of smartphone owners also own a tablet. Needless to say, mobile device ownership is up and will continue to rise in the future.
More and more people are also using these devices to connect to the Internet. Digital research firm, comScore estimates that 1 in every 3minutes spent on digital media is now driven by mobile views. The same company forecasts that by 2014, there will be more mobile Internet users than desktop users.
How We Can Help You
If your website is not mobile friendly, you won't be able to take advantage of these trends. Worse, your customers will be looking to your competitors for the products and services you can provide. And all of this is because they bounced off your "frustrating" non-responsive website.
Whether they be mobile or desktop users, we're here to help you attract those visitors, so you can turn them into leads and sales and dominate your competition. How?
Responsive Website Design
We'll create a mobile responsive website for your business that automatically adjusts to the screen size of your viewers, allowing it to load perfectly on all devices: desktop computers, laptops, tablets, and smartphones. Your visitors won't have to scroll up and down and zoom in and out all the time, leading to a great user experience. And because mobile users will soon outnumber desktop users soon, you're investing in technology that's here to stay. This is the last website you'll need!
Custom Design
We'll provide you with web design mockups and source relevant images that will reflect your brand and your business. You can also choose from our ready-made professional website themes.
Content-Driven CMS
We'll install a WordPress content management system on your responsive site. This CMS has a simple interface so you can effortlessly upload company updates, photos, and other content.
Onsite Blog
We'll also set up your onsite blog so you can reach out to your prospects and tell them about your products, services, and promotions. This will also help improve your business reputation and your online search rankings.
Other Web Design Services
Apart from responsive web design, we can also do a number of other website-related services for you, such as:
Email Installation and Configuration – We will install your Google business email using the domain name of your website. Each of the 10 users will have access to Google Mail, Google Calendar, and Google Docs.
Contact Forms – Don't just settle for visits, convert your traffic to leads. We will install a fully functional basic contact form on your website so you can capture your visitors information like their name and email address. You can then use that information to qualify your target market and send them offers.
Website Backup, Migration, Installation – If something happens to your live website, you can easily restore it using the backup data. Data backups will offer benefits for you if you want to effectively store multiple copies of web-based data in a secure location. For migration, we will transfer all your integral website files to a new reliable host.
Get Free In-Depth Consultation
We'd like to know more about how we can help you. That's why we offer our web design clients free in-depth consultations. Unlike other web design service providers, we sit down with our clients and discuss what their business is and who their targets are. We believe it's important to understand how your business works so we'll know exactly how to help you using our responsive web design services.
Reference
Growth Driven Design: www.growthdrivendesign.com
So go ahead and send us an email at info@whitehat-seo.co.uk or give us a call now at +44 20 8834 4795 to learn more about how we can help you grow your customers and your business today.
Other blogs you might like...