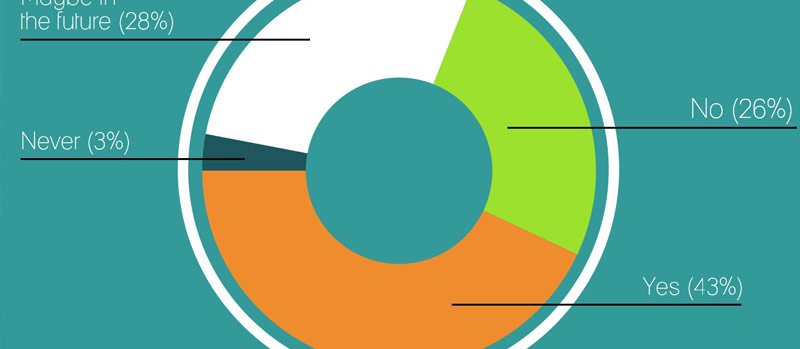 Updated 28 May 2020
Invest Strategically in Inbound Marketing and Grow Your Accounting Firm
Just a few years ago many accountants and accounting firms didn't have websites, many popular social media sites didn't exist, and the idea of developing a strong online identity to foster client acquisition and retention was still in its infancy. In 2020 having an up-to-date website is considered the bare minimum for accountants who want to harness inbound marketing to capture, nurture and convert leads, as well as grow their businesses.
Digital Channels Have Diversified Greatly
Technology has developed and digital channels diversified to a huge degree. Increasingly, potential clients are calling the shots — if they're looking for a new accountant or accounting firm, they're likely to search online for prospects (via organic and paid searches, online directories and review sites, as well as on social media).
Whether it's looking for financial assistance, dealing with government paperwork or acquiring professional expertise for business loan applicants and overdrafts, potential clients are now very likely to do their own research online.
Luckily, there are some powerful strategies you can employ in your marketing efforts to get a competitive digital edge against most other accounting firms.
6 Inbound Marketing Recommendations for Accountants & CPA Firms
So here are our 6 top tips for accountants and CPA firms that want to succeed in inbound marketing:
Get a professional website

Your accountancy business website must have appealing design and copy that precisely target your visitors to consider you as their accounting firm.

You have to display client testimonials on your website, even case studies or industry reports to educate your potential clients and demonstrate your expertise. According to studies, 80% of clients check out websites to shortlist their selection.

Your website must be responsive to all devices. 67% of users say that a mobile-friendly website will make them more likely to buy a service.

Don't forget to constantly assess and improve your business website – it remains the most important element of your online presence, conveying your brand's identity and strengths, convert visitors into clients, and instigate recurring visits. Update regularly to stay on top of the industry and keep it relevant.

Boost your visibility on search engines

Your website must have the content your potential clients are looking for with the right, relevant keywords.

Do you come up in search results when people type terms to find specific accounting services and firms they are looking for?

To drive more targeted traffic to your business website use search engine optimisation (SEO), paid search advertising, or a combination of both.

Understand email marketing and use it wisely

As email marketing outperforms other types of online marketing, you need to go beyond the newsletter and conduct email marketing effectively. This includes optimising and personalising your emails and using automation to communicate with the right people at the right time.

Create, share and promote high-quality content

You must share useful information with your potential clients through a blog. Publish accounting tips, tax calendars and how-to guides to drive more traffic to your site, and earn their interest and trust.

You'll need to create high quality content if you want to boost your online presence, as well as capture, nurture, and convert your leads. If you can't do this internally, you'll need to outsource your content marketing. Share your content using content curation tools, and promote it using the most effective channels.

List your business in local online directories

You need to make sure that you are present in local online directories, whether you are in a single or multiple locations. Check that you have correct and consistent contact information in your listings and positive online reviews. These are factors that will help you stand out to prospects.

Engage with potential clients on social media

You must establish your presence, practice responsiveness, and build your credibility online through social media channels such as LinkedIn, Twitter, Facebook, and Google+.

Your expertise is a very powerful asset – let it shine online.
If you want to capture and nurture more leads, and convert them into loyal clients, you'll need to invest strategically in your inbound marketing campaigns!
Many of your competitors aren't investing strategically in their digital marketing campaigns. Many haven't updated their websites in two to five years, invested in lead generation tools and technologies, or automated their marketing processes. Some of them don't even measure the success of their lead generation campaigns.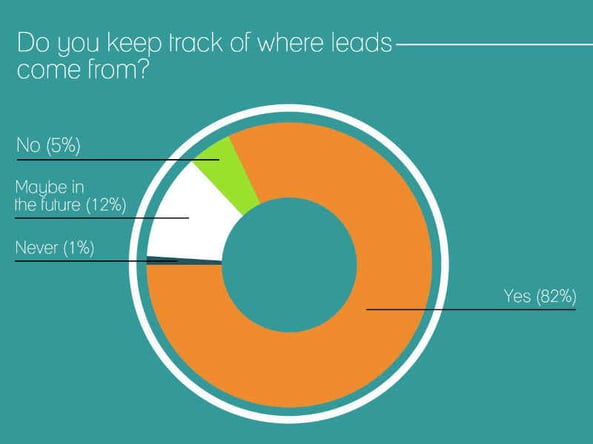 Source: a study sponsored by Thomson Reuters & the Association for Accounting Marketing
You can take advantage of their inertia and lack of foresight by partnering with a professional digital marketing agency that has a proven track record of success and years of experience.
What can a Digital Marketing Agency do to help your accountancy firm?
Is your accounting firm searchable and visible online?
Can you be found by potential clients today?
Studies have found that clients go through five stages when selecting an accounting firm. They:
recognise a need,
begin the search,
pick the contenders,
narrow the field, and
select the firm.
Whitehat's services and years of experience managing digital marketing campaigns for accountants and CPA firms will help you race past your competitors, build a stronger online presence, and capture, nurture and convert more leads into loyal clients.
We'll set up and manage a professional accounting firm website for you, complete with appealing design and copy that precisely targets your visitors for effective lead nurturing and conversion. We'll display client testimonials, case studies, and industry reports on your website to educate your leads and drive them further down the sales funnel. We'll also ensure that your website is responsive to all devices to reduce bounce rates and increase user engagement.
Other services we offer include search engine optimisation (SEO), social media optimisation, and content marketing. We'll ensure that you're present in local online directories as well as review sites.
These and other digital marketing services will drive more qualified traffic to your website, as well as improve your online visibility and reputation. By hiring us as your professional digital marketing agency, we'll take care of all your digital marketing concerns — which gives you the freedom to focus on providing excellent accounting services to your clients.
Contact our professional inbound marketing agency today, and get a FREE consultation on how to strategically invest in your digital marketing.

Other relevant articles
We can help you leverage your resources to dominate your competition.
Send us an email now at info@whitehat-seo.co.uk or call us at (+44) 020 8834 4795 and grow your bottom line through our online marketing expertise today.