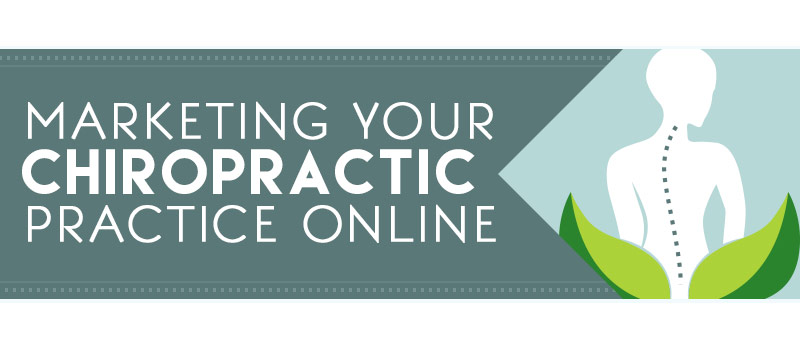 The use of chiropractic or osteopathic manipulation has remained stable through the years.
Over 19.4 million adults and 1.9 million children have sought for chiropractic help at one point in their lives, according to the National Health Interview Survey, National Center for Health Statistics (NCHS).
Can patients find you when they search online?
Patients are increasingly going online to find you.
Word of mouth is still a powerful medium, but at the same time, patients are increasingly turning to online channels to look for chiropractors.
According to Spine-Health, fifty-five percent of patients have said they used online resources to find and evaluate chiropractors. Of those who 55% who use online resources, 44% used at least two online resources, and 15% used three or more online resources. What online channels are best for you? Can you use the services of an agency to improve your SEO in London or across the UK?
Your Competitors are ramping up their online marketing efforts.
According to research, majority of chiropractors execute multiple online marketing activities to reach out to patients. Fifty-nine percent use more than 5 activities, 25% use 3 to 4 activities, and 16% use 1 to 2 activities. So what are you going to do?
Chiropractors who engage in multiple marketing activities can reach new patients better.
Of the chiropractors who can reach new patients, 61% of them use 5 marketing activities, 14% use 1 to 2 activities, and 25% use 3 to 4 activities.
On the other hand, the chiropractors who cannot reach new patients are composed of the following: 48% of them use 1 to 2 marketing activities, 21% use 3 to 4 activities, and 31% use 5+ activities. Do you have more than one marketing activity at play?
Social media plays a big role in chiropractors' marketing efforts.
Seventy percent of chiropractors use social media, namely: Facebook, Twitter, Yelp and LinkedIn. Are you missing out on opportunities to reach new customers through social media?
Online channels are strong sources of new patients for chiropractors.
Sixty-six percent get new patients through their website, 14% get new patients through social media, and 13% get new patients through online advertisements, such as PPC.
Do you have a website? Is it mobile-friendly? Do you implement SEO for your site? Do you have social media accounts and use them? Do you implement PPC?
Is Your Chiropractic Office Searchable and Visible Online?
People should know better than to think of chiropractors as glorified massage therapists. You don't just work patients to the bone; you also treat and alleviate muscle and tendon disorders. You are the providers of sweet relief.
Watch this video:
People Use Search Engines to Find Chiropractors
When people were asked to think about the last time they searched for health and medical information, as well as doctors or other health professionals… a huge majority (77%) said that they began at a search engine such as Google, Bing, or Yahoo.
Will they find you online and gain information about the possible causes of their pain? Also, is there clear contact information so that they can get in touch with you for their chiropractic needs?
If your clinic is found online, do you provide helpful information about their health to gain their trust?
Can they find you on search engines at all?
Get a Mobile-friendly Website
Here's a fact that people won't have a bone to pick with:
Eighty percent (80%) have looked online for information about health topics, such as specific diseases, treatments, or procedures.

Thirty four percent (34%) have read someone else's commentary or experience about health or medical issues, such as chiropractic procedures, on an online news group, website, or blog.

And twenty five percent (25%) have watched an online video about health or medical issues, such as cosmetic surgery procedures.
Are there positive reviews about your practice online?
If your answer to any of these questions is "no," you don't need to get bent out of shape. There's a lot you can do to improve your chiropractic clinic's online presence, and make it highly searchable. You can stand out in local listings.
You can engage and reach out to more people in social media. You can build and expand your own brand. We can help you with that.
Build and Expand your Chiropractic Practice with our Help
We provide:
Responsive Web Design
SEO
Local Buzz
Social Media Optimisation
Online Reputation Management
PPC and Remarketing
Brand Establisher
Brand Booster
And much, much more!
Harness the 7 Key Online Channels to Target Patients Who are Looking for Chiropractors
A significant percentage of chiropractic patients are using online resources to locate and evaluate various chiropractors in their area.
In a recent survey, chiropractic patients who'd recently visited a chiropractor were asked about the methods they'd used to find and/or evaluate their chiropractor. Fifty-five percent of respondents said they used online resources to find and/or evaluate their chiropractors (this percentage includes respondents who'd been referred).
Of these respondents, 100% used at least one online resource, 44% used at least two online resources, and 15% used three or more online resources. The study also outlined seven of the most popular online channels chiropractic patients use.
The percentage of respondents who'd used each of the most popular channels is as follows:
Google and other search engines (35%)

Social media websites (6%)

Online doctor directory websites (18%)

Chiropractors' websites (24%)

Review websites (5%)

Business directories (10%)

Video websites (2%)
As more and more of your potential patients are turning to online resources to look for chiropractors they can trust, it's vital that you invest in the right online channels as part of your online marketing strategy.
Following a cohesive and dynamic online marketing strategy will not only drive more qualified traffic to your website, but will also help you build a positive online reputation. Chiropractors who are following a solid online marketing strategy are more likely to capture and nurture leads and drive more new patients to their offices.
Online Channel # 1: Google and Other Search Engines (35% of respondents)
Of the seven aforementioned online channels, the most utilised channel is clearly search engines. Search engines offer three main ways of driving traffic to chiropractors' websites: organic search results, local search results (non-paid), and paid search engine advertising.
Organic search results (which are the search engine's unpaid search results) are highly coveted because users tend to trust these results more than paid search engine advertising. Local search results — such as Google + Local business listings — allow users to browse reviews, photos, posts, and other relevant information about businesses in specific locations.
Meanwhile, paid search engine advertising allows business owners to display their ads in the sponsored ad results section of the results page for the keywords of their choice. Such ad campaigns are usually charged on a pay per click (PPC) basis, and you'd only have to pay if someone clicks on your ad.
Whether you focus on organic search results, local search results, paid search engine advertising, or a combination of all three, you need professional expertise to ensure great results. If you focus on organic search results, for example, you'll need to employ search engine optimisation (SEO) to improve your website's chances of ranking highly in organic search for search terms relevant to your practice.
Managing a local page, such as a business listing on Google + Local, and running PPC campaigns, also requires a great deal of focus and expertise. Do you have the extra time and expertise required to run your search engine marketing?
Online Channel # 2: Your Practice Website (24% of respondents)
As many potential patients will evaluate several practice websites before deciding on a chiropractor, you need to put your best foot forward. Aside from creating a great first impression by maintaining a professional-looking website, you need to add proper visuals, high-quality and relevant information, and accurate contact details to drive conversions.
The condition of your practice website is of great importance because nearly all of your online marketing activities will lead potential patients to your website. Moreover, as your practice website is perceived as the main "face" of your practice in the online world, you'll be judged by the condition of your website.
Your practice website should contain the following features: the ability to promote special offers, lead capturing via email signups, as well as links to your social media profiles and other online properties.
As many online searchers are multi-platform users (meaning they use an array of devices to view your website and other online properties), your website needs to employ responsive web design.
Do you have the time, knowledge, and expertise that is required to update your website and ensure that it is responsive?
Online Channel # 3: Online Doctor Directory Websites (18% of respondents)
Your potential patients are suffering from neck and back issues. Many of them will search for information online to help them understand their medical condition, or will be looking for specific health care professionals to treat their condition. Many of these individuals will use online doctor directory websites to achieve these ends.
There are two basic types of websites in this category:
Websites that supply information about neck and back issues, along with a doctor directory
"Find a doctor" websites that connect patients to doctors with little or no informational content
Online doctor directory websites can be a source of highly targeted traffic. By getting your practice listed on such websites, you can drive more qualified leads to your website.
However, researching and selecting the appropriate directory websites requires a lot of hard work. Do you have the time to perform the necessary research and choose the most appropriate directories?
Online Channel # 4: Business Directories (10% of respondents)
Just like the aforementioned online doctor directory websites, business directories — such as Yelp.com and DexKnows.com — can drive highly targeted traffic from your local area to your practice website. However, choosing the right business directories and optimising your listings on them also requires a great deal of time and effort.
Online Channel # 5: Social Media Websites (6% of respondents)
Considering the huge global audience that can be found on social media websites like Facebook, Twitter, and LinkedIn, it's no wonder that many chiropractors have a basic presence on these sites. Social media is different from other online channels because it's more about staying connected with a community than hard selling your practice.
Setting up and maintaining accounts on the top social media sites is a full-time job. You'll need a professional to set up, optimise, and maintain your accounts to help you stay connected with your potential as well as existing patients.
Do you have the time and expertise needed to focus your energy on social media marketing?
Online Channel # 6: Review Websites (5% of respondents)
Your practice is viewed by the public as a business, and like any business, online reviews can promote or create problems for your business. Online reviews often cover aspects of your practice that might be missing from your online content — such as ease of making an appointment, staff friendliness, behaviour of the doctor, etc.
Getting positive reviews from satisfied patients and posting them on review websites also takes a great deal of time and effort — time and effort which should be invested in meeting your patients' direct needs.
Online Channel # 7: Video Websites (2% of respondents)
Audio-visual content often has a stronger impact than written content, which helps explain why video-sharing websites like YouTube (which has garnered more than 1 billion users) are so popular.
You'll need to produce videos that discuss an array of topics (such as specific treatments). You'll also need to produce general information videos that would give viewers a feel of your staff and your practice. You'll need to produce, edit, and upload these videos to your website, your YouTube account, and other video-sharing websites. Once again, while it is awesome if you could do this on your own, it would be better if you could get designated professionals to manage every aspect of your video marketing campaign.
For busy professionals like you, utilising one or several of these tactics as part of your online marketing strategy entails a lot of hard work. And, of course, you need to stay focused on running your chiropractic practice and meeting the needs of your patients.
That is why we're here.
As technology advances and consumer behaviour continues to evolve, so you must adapt to these changes. Your online marketing strategies need to be efficient and up-to-date to ensure that your chiropractic practice doesn't get left behind.
Remember: your competitors are devising their own online marketing strategies. If you want to come out on top, you'll need to maintain your edge.
We can provide everything you need to boost your online marketing campaign and eventually grow your business. Here is a list of our services:
Brand Establisher
Responsive Web Design
Search Engine Optimisation
Local Online Marketing
Social Media Optimisation
Pay per Click Advertising
Online Reputation Management
Website Audit
Brand Booster
…and many more!
Other relevant articles
With our services and expertise, we are ready to be your online marketing backbone. Fill out the form or contact us now at (+44) 20 8834 4795 for a consultation!