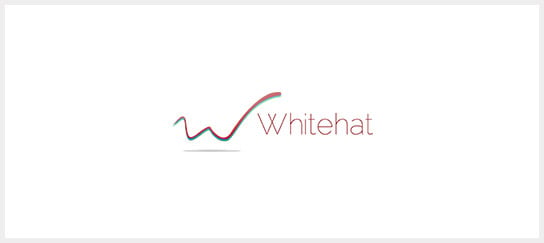 This is a fact: Because mobile phones are seen as a very personal gadget, most women choose to use their smartphones to look for "very personal and private" information about their health. In fact, according to the latest statistics by the Pew Research Center, six in ten (or 61%) female phone owners use their gadgets to search for information online.
Will potential patients find your obstetrics and gynaecology practice when they need you the most?
Building a professional website is one thing. Making sure it is responsive AND mobile-friendly is another.
To successfully market your OB/GYN services to these users, you'll need to ensure your website is responsive and mobile-friendly. Getting a responsive and mobile-friendly website means having its layout and content adjust automatically based on the screen used by your prospects (i.e. laptops, PCs, smartphones, or tablets).
Having a professionally designed mobile-responsive website for your practice is a necessity, as majority of your prospective clients are looking for you on search engines using their mobile devices.
However, it's crucial that you keep all information and content posted on your website authentic, and, as much as possible, can answer all the initial queries your prospects have in mind.
Some of the medical information found on the Internet are inaccurate, or sometimes linked to non-related advertised products. It's time you make your website the trusted source for expert OB/GYN queries.
Healthcare issues for women are a delicate subject, and when it comes to their own bodies and well-being, they want (and need) to be fully-informed. As a trusted OB/GYN, your potential patients are counting on you to provide them with timely and accurate information relating to their feminine health. It is your responsibility to make sure women who need help receive appropriate initial guidance.
Remember, your website is an extension of your practice, and if visitors don't find your content interesting and informative, they'll quickly abandon your site and drop the thought of visiting your office.
Get a mobile-friendly website and publish useful content. Follow these tips and you will not only increase your chances of showing up on search engine results pages (as Google mostly favours responsive and mobile-friendly sites over non-responsive ones, especially on mobile searches) but more importantly, you also establish your image as a trustful OB/GYN practitioner women can count on when it comes to understanding their personal health issues.
For busy experts like you, this could count as an added burden on your shoulders. We understand that you need to stay focused on attending to your patients.
That is why we're here.
We can provide all the tools you need to optimise your OB/GYN website and make it responsive and mobile-friendly, as well as further boost your online presence through our top-of-the-line services such as:
Brand Establisher
Responsive Web Design
Search Engine Optimisation
Local Online Marketing
Social Media Optimisation
Pay per Click Advertising
Online Reputation Management
Website Audit
Brand Booster
…and many more!
Send us an email now or call us at 020 8834 4795 so we can schedule a free consultation with you today.