Updated 2nd June 2020
In the fast-paced world of the 21st century, human beings are highly dependent on technology. The ubiquity of the internet has revitalised the way we participate in information exchange. This, combined with the capitalist nature of today's existence, has given rise to digital marketing.
This guide aims to provide an in-depth, intricate exploration of digital marketing. Once you have absorbed it, you will be able to expertly navigate the field and achieve success in your digital marketing efforts.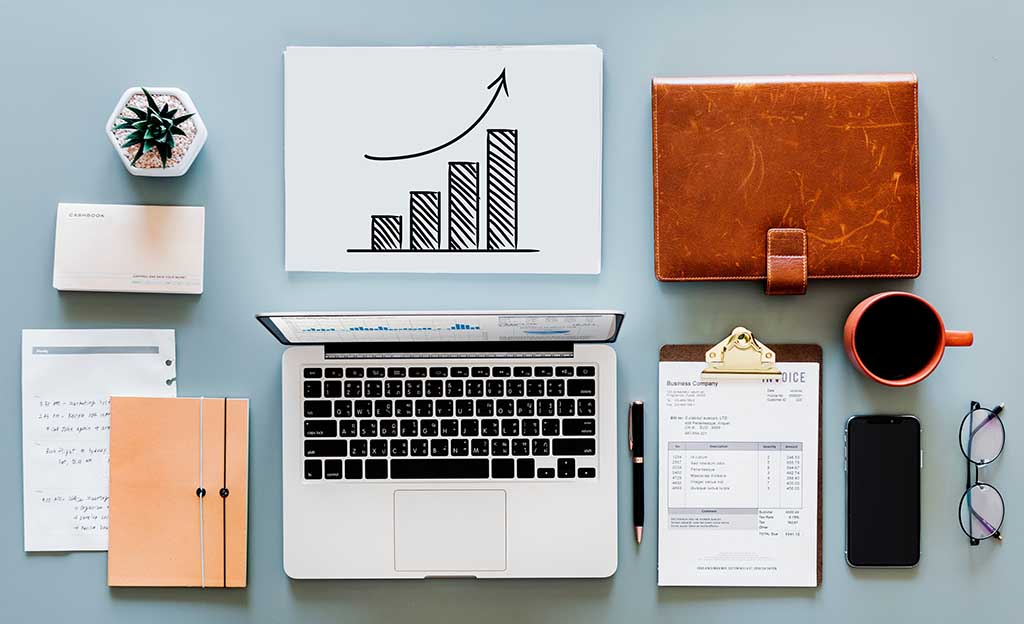 What is digital marketing?
Digital marketing is a process that uses digital media to market products or services to a wide variety of markets and target audiences through an array of technological devices.
While digital marketing is primarily carried out through the internet, it also makes use of hand-held devices, display advertising, and any other digital medium - as long as there is a screen, digital marketing can find its way onto it.
There are many types of digital marketing as well as several styles through which it can be carried out, including:
These will all be discussed in detail below. In essence, digital marketing focuses on catching a potential consumer's eye amidst an environment of sensory overload. It focuses on visual and audio aspects and strives to deliver an experience beyond the constraints of traditional marketing by making it more expressive and interactive.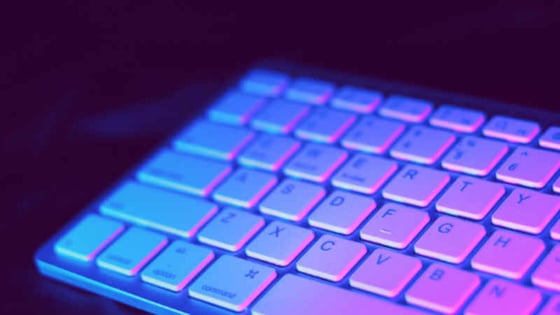 The workings of digital marketing
From students to corporate professionals to everyday consumers, we've all heard the words 'digital marketing'. But do we grasp the full meaning of the phrase? To better understand what digital marketing is, it's essential to go through the process by which it's carried out. In many ways, digital marketing is similar to traditional methods of marketing, in terms of the ultimate aim of the process.
In both traditional and digital marketing one of the goals is to develop and build a loyal customer following based on strong consumer-producer relations. Hence, both types of marketing and the people involved in them serve as intermediaries to the exchange of goods and services in return for monetary remuneration.
Additionally, both traditional and digital marketing are part of a business' marketing strategy whereby it aims to develop long-lasting and beneficial relations with existing customers and to widen their customer base by attracting potential buyers. In short, marketing of any kind is used by a business to establish itself in the competitive market to achieve financial security.
"What is it then that makes digital marketing stand out from the rest? And how exactly does it work?"
The most significant feature of digital marketing, is, without a doubt, its accessibility and reach. It transcends the boundaries of traditional methods of marketing by being more present and far-reaching.
Today's average user is online for about 24 hours a week. This figure has more than doubled from 10 years ago with 1 in 5 adults today estimated to spend as much as 40 hours a week online.
Such astonishing figures show the massive impact that technology and the digital realm have on our lives today. This impact is being utilised by firms today, using the internet to reach their customers.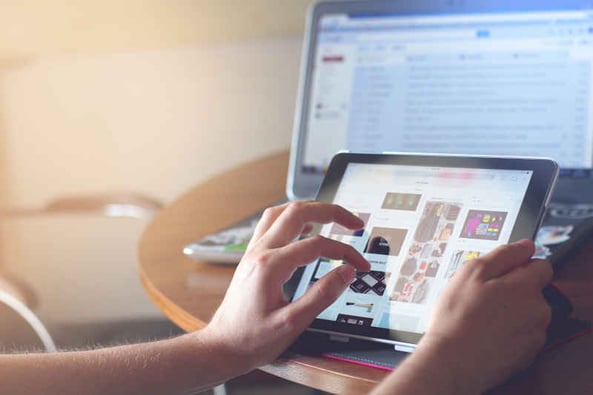 Digital marketing operates through content creation and the development of a well-thought-out marketing strategy that entails the mediums that are to be used, the platforms that will be targeted, and the methods through which interested customers can get more information and even make a purchase. There are three steps when it comes to making this marketing method a success.
The first part - CONTENT CREATION
The first of these is content creation. Content creation is the direction of information to any media form for consumption by the audience, particularly so in digital media. In digital marketing, content creation aims to provide free and accessible information to the relevant audience, attract potential customers, and maintain a loyal customer base through quality firm-customer engagement.
Research shows that content marketing brings in three times as many leads as when compared to traditional marketing. What is more, it also costs 62 percent less than other marketing methods, helping the business make significant savings!
It's crucial to set content goals before embarking on the actual creation process. Once the goals are set up by the team responsible for producing content, specific strategies can be looked upon to help achieve those goals. The target market and marketing media should be the primary concerns during this process, as each requires content to be tailored accordingly.
The content creator should ask three critical questions:
Who am I addressing?
How do I want to talk to them?
Where will I find them?
These questions will help direct the steps that should be taken to produce content that fulfils all the criteria of the firm and which is engaging, eye-catching and sure to bring in customers.
The second part - OPTIMISATION
The next part of this process is the optimisation of the content that has been created. This relates to targeting advertisements and product placements to appear when potential or existing customers are searching for related information. By making use of keywords, linked searches, and smart browser techniques, the product or service is marketed to people likely to be interested in it.
Some of the most common examples are hotel booking advertisements on air ticket websites or marketing of car insurance packages on motor vehicle websites. Through such tactful placement firms can get value for the amount that they spend on digital marketing as adverts reach the right people.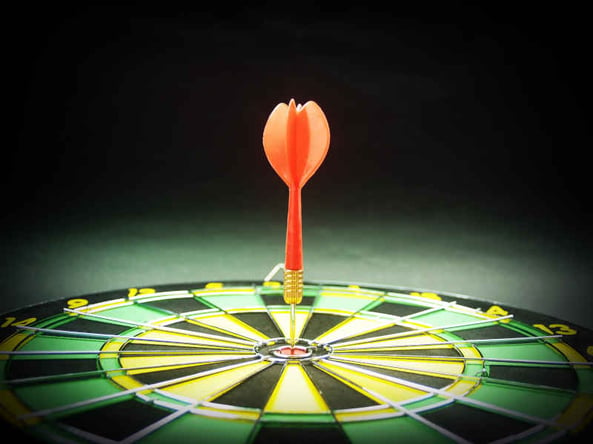 The final part - ADVERTISING
The final step of this marketing method is advertising itself. Advertising serves to drive paid traffic to the chosen website or social media platform. When businesses are paying to have their product or service seen, they expect a sizeable return in order to maximise profits. Within the digital marketing arena, advertising is key to success as this is the factor that determines how many people - and more specifically, which people - see your advert.
When these three steps are well-executed, what develops is a digital marketing strategy of the highest standard.
Digital marketing channels
For any digital marketing campaign to succeed it needs to be - for lack of a better word - well marketed. There are several mediums through which the digital marketing industry operates, including an array of media channels. These channels, along with their specific advantages, are detailed below:
SEO - Search Engine Optimisation
SEO, or Search Engine Optimisation, is the molding of your content so that it ranks as high as possible on search engine results.
SEO methods are solely organic, in that they do not make use of paid promotion to push up their rankings. In the SEO world, advertiser presence on the first SERP (Search Engine Result Page) makes all the difference in terms of the success rate of any marketing campaign. This is because the links on the first results page will garner the most clicks. Research shows that the first five listings on any SERP receive 65% of all user clicks, proving top visibility is a priority.
To achieve Search Engine Optimisation, several techniques are employed both on and off the web page. These techniques include but are not limited to:
improving site speed
linkable assets creation.
According to statistics, 93% of online experiences are influenced by search engine results. SEO, therefore, is an essential aspect of digital marketing.
Email marketing
Often, businesses market themselves via contact lists that they have either generated themselves or paid to get from other agencies. These contact lists include details such as phone numbers and email addresses through which information can be sent in a short amount of time.
When companies generate these contact lists themselves, they usually get permission to send regular updates and information to customers, keeping them updated on their new products, services and any offers that they might have.
Email marketing serves many purposes, including promotions, building up brand loyalty, and conversions. Email marketing has proven to be one of the most successful forms of digital marketing - pushing up ROI (Return on Investment) by 4300 percent. With such encouraging figures, email marketing has quickly gained popularity in the digital marketing world.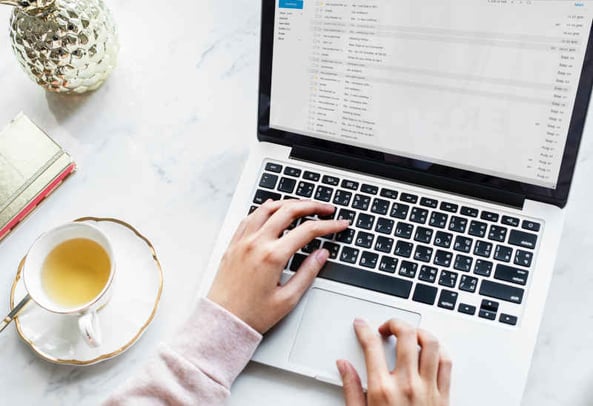 PPC - Pay Per Click
PPC or pay-per-click is an online advertising method where companies pay to have themselves marketed. A small, fixed fee is paid each time their content or link is clicked upon. Pay-per-click advertisements can be divided into two main categories: SERP adverts and those that appear directly on web pages.
Development of the actual ad lies at the responsibility of the PPC advertiser as this is included in the fee that he charges.
When it comes to this type of digital marketing, the company's returns depend upon the amount that they are willing to invest. Although this may levy some restrictions due to financial constraints, it allows the firm to plan a daily, weekly, and monthly budget and goal which they can use to measure their performance.
The cost spent per potential customer (calculated through the amount paid per click) can be compared to the amount earned through an actual customer, making for a simple profit calculation.
If implemented the right way, pay-per-click advertising delivers targeted traffic of potential customers within a short period. To maximise on the success of this marketing method, optimisation of the advert, both in visual and contextual terms, and through keyword targeting, is essential.
Social media marketing
Social Media Marketing, alternatively known as SMM, is one of the most frequently used forms of digital marketing in this day and age. With the average human being spending a daily estimate of three hours on social media, it has become the prime hub of advertisement, with companies willing to pay sizeable amounts for a chance to have their content featured.
SMM makes for highly targeted and personalised advertising with the opportunity to engage in person-to-person interaction. This provides a more fulfilling and satisfying experience for the potential customer. With more than 3.8 billion active monthly social media users worldwide, the arena is teeming with potential customers for virtually any and every industry.
However, it is crucial that the firm makes the right choice when it comes to selecting which social media platform to use for advertising as each entails a different outcome. This is detailed below: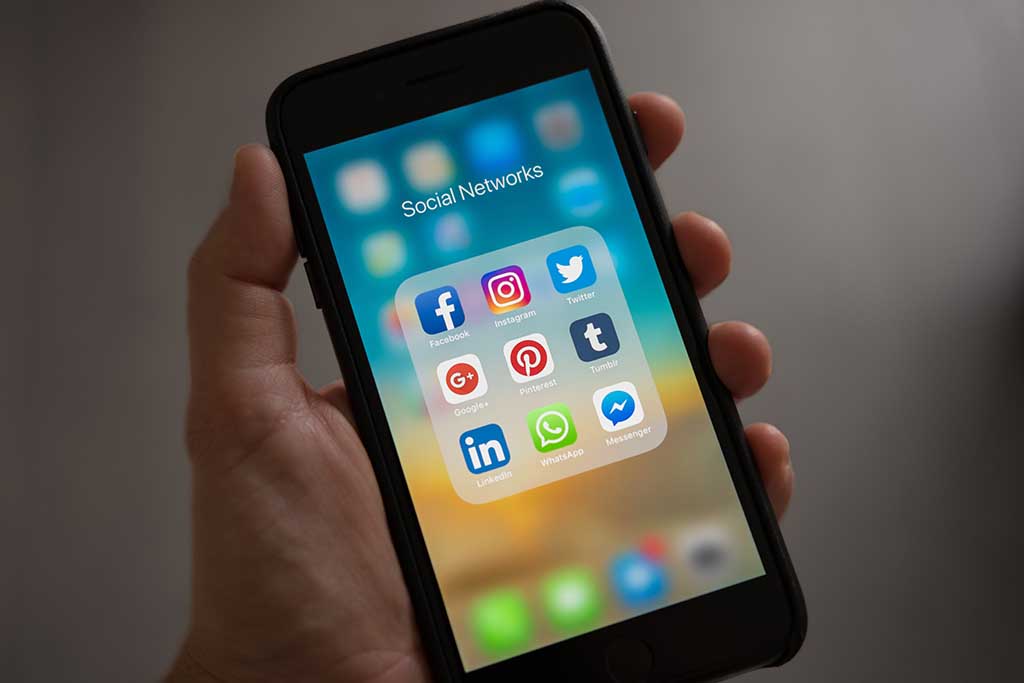 Facebook
If your company can stay up to date with consumer trends and preferences then Facebook is the perfect social media marketing platform for you. Here you can find your desired consumer dynamic if you know where to look; which groups to advertise in or which pages to link. Facebook is a particularly good choice for firms or individuals that are selling personalised products or services as the platform makes for in-depth user engagement.
Twitter
For companies just venturing into the market, Twitter serves as a recommendable choice of marketing platform as it allows information to be spread in an impressive amount of time. Adept at developing fast brand awareness, Twitter will spread a company's content from user to user by retweets and linked threads making for a snowball effect where the end product is an accumulation of all the engagement through which the material has passed.
Additionally, if the product or service offered by a company is one that could do well with celebrity endorsement, then Twitter might be the peak of their marketing strategy. A single tweet by an individual with a massive following will bring the product or service into the view of millions making for cheap, fast and effective digital marketing.
LinkedIn
Often social media platforms are seen as trivial mediums of marketing, thought to provide little viewership of substance. They are disregarded as an opportunity for establishing long term business relations. LinkedIn, however, changes this perspective. It provides an online forum where companies can reach out to other professionals, business owners, business to business (B2B) leads and targeted customers. This allows an information exchange link to form where companies can keep themselves updated on the happenings of the market.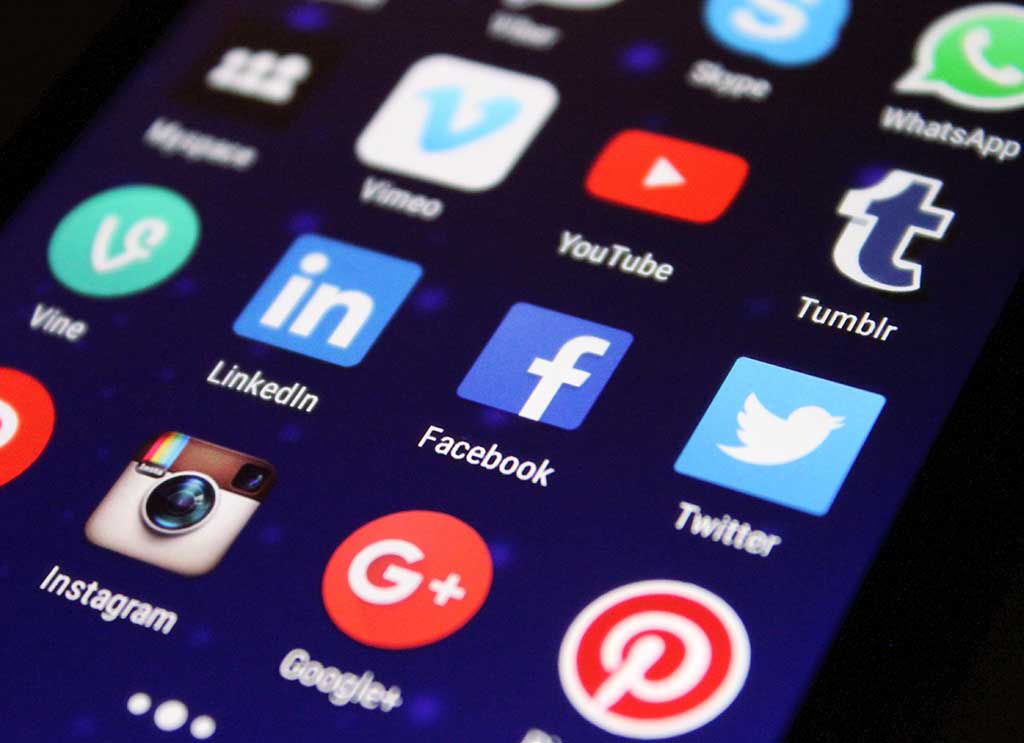 Google+
The search engine giant's very own social media forum, Google+ used to be a great digital marketing option for new businesses. It provided opportunities to reach out to both businesses to business leads as well as individual potential customers. This option allowed Google+ the advantage of covering the entire market, thus, making for a more extensive customer base.
However, Google recently closed down the service.
Pinterest
Perhaps the social media marketing platform that is most concerned with the visuals of your marketing campaign is Pinterest. With a virtual display that exhibits pictures of different services and products, Pinterest allows the user to scroll through until something catches their eye. Additionally, the user dynamic of Pinterest is mainly skewed female so that firms with a target market that consists primarily of women can benefit from this.
Affiliate Marketing
Affiliate marketing is an arrangement by which an online retailer pays a commission to an external website for traffic or sales generated from its referrals. It operates as a type of performance-based marketing scheme in which a business rewards one or more affiliates for each visitor or customer brought by the affiliate team's marketing efforts. Serving as a pay-per-performance model, it eases firms' profit and cost workings as it makes for simple calculations. In 2023 the affiliate marketing industry is expected to reach $14.3 billion. In all, affiliate marketing is the right choice for companies looking to target a global audience with extensive outreach.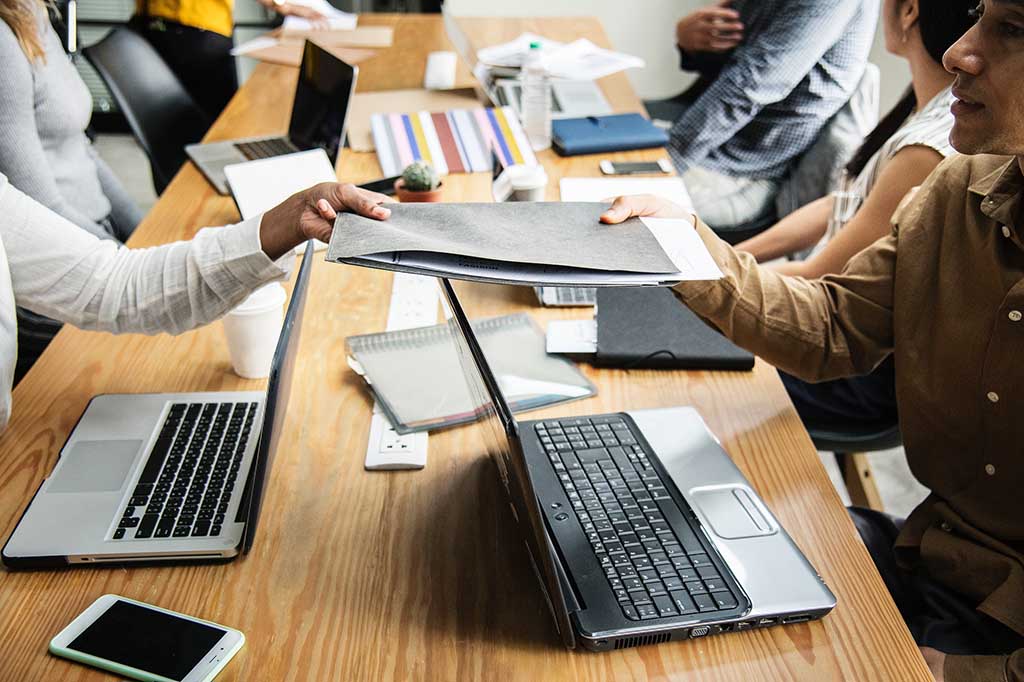 Native Advertising
In simple terms, native advertising is paid content that often does not look like an advert at all. The content is presented in such a way that it aligns with the publication or website's established editorial style and tone. Also, the content itself should be in keeping with what the audience of that website would usually expect.
Native advertising is perfect for firms that aim to market through a subliminal approach, one where the potential customer is absorbing information but is not directly aware of it. However, with native advertising, it becomes likelier for at least a portion of the audience to miss out on the content being relayed altogether.
Inbound Marketing
Inbound marketing is a process that attracts potential customers through content creation well before they are in a position to buy the actual product or service. This form of marketing is advisable for relatively new businesses as it is highly cost-effective and serves to convert the general public into consumers of your business.
In many ways, inbound marketing teaches techniques used by other digital marketing methods. It relies on things as such, creating a target persona, guest posting, finding leads with free content and building influencer marketing campaigns among much more to achieve success.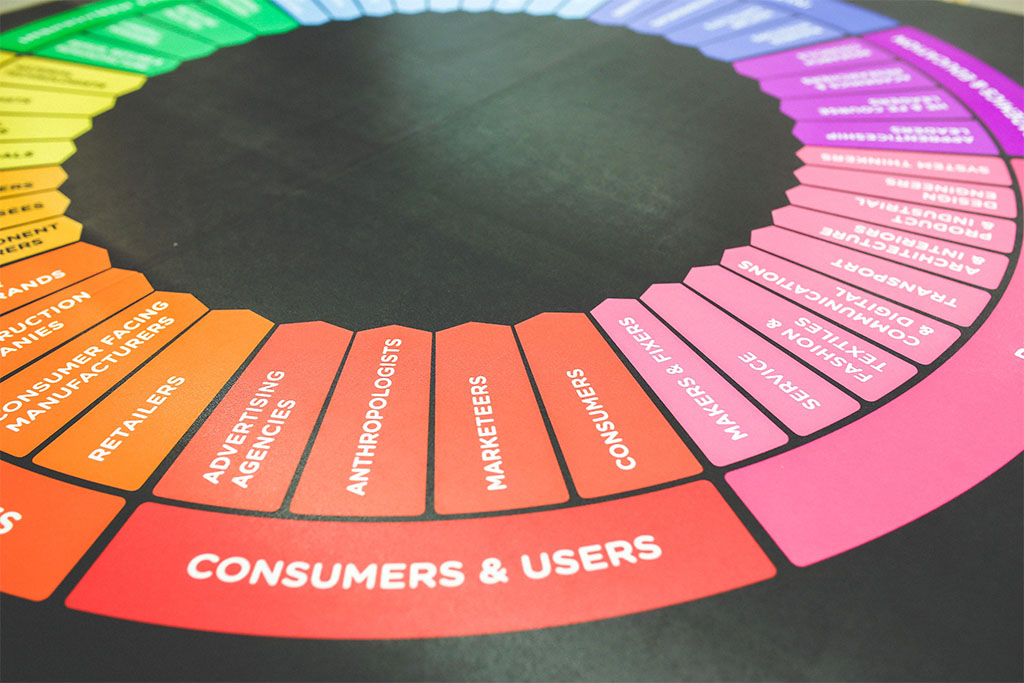 Digital PR
Digital PR, or Digital Public Relations, aims to create promotional material that is to be used to generate branding and create traffic via exposure in online Public Relations forums and networks. While some of these channels are free of cost with no subscription fee the more expensive ones require charges to be paid before a company can publish press releases.
Digital Public Relations also makes use of influencer following where individuals with considerable sway within the targeted audience dynamic promote the product or service thereby bringing it to thousands.
Mobile Marketing
Mobile marketing is a multi-channel, digital marketing strategy that aims to reach a target audience through their smartphones, tablets, or any other mobile device through platforms such as emails, websites, SMS, MMS, social media, downloadable mobile applications, or an array of different methods.
It targets a specific audience as the platform selected gives a clear indication of the type of user demographic that will view the marketed content. With global mobile phone users in 2023 at 7.33 billion, the audience available through this type of marketing is far and wide, and virtually never-ending.
Marketing Automation
Within digital marketing automation, the main aim is to automate marketing processes. It uses specially designed software that lets a company prioritise and execute its marketing plan more efficiently and effectively. Digital marketing automation focuses on streamlining the following: lead generation, lead nurturing, customer lifecycle marketing, lead scoring, cross-sell and up-sell, segmentation, customer retention and marketing Return on Investment measurement.
This digital marketing method enhances a company's marketing strategy in such a way that not only does it become more cost effective, but it also gives higher return per action.
Display Advertising
Display advertising places relevant content on third-party websites, such as blogs or forums, in an interactive way to garner customer attention. These interactive methods include banners, boxes, adverts, video adverts, interstitial adverts, overlays and linked content. Again, this type of marketing relies heavily on the visual aspect of things, using it as the main focal point for its audience.
Display advertising is successful in generating brand awareness and establishing brand loyalty as well as channeling extremely targeted traffic onto the platform, thus pushing up sales forecasts.
Charges for display advertising is carried out through a Cost Per Impression method, one that is much more beneficial than Cost Per Click options.
How to choose
With all these digital marketing options available, making the right choice can be a difficult decision. Three main factors need to be taken into consideration:
What you hope to achieve through digital marketing;
What your budget allocation is; and
and what talent or expertise you have available.
There are several components to be considered when it comes to each of these.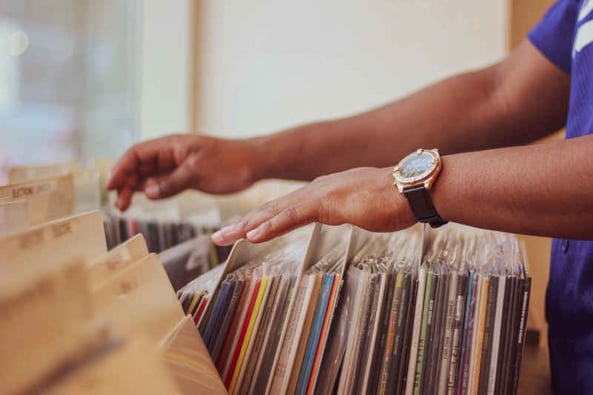 When it comes to budget allocation the company should be aware of the different types of fees, it may have to pay, including fees for digital marketing managers and staff, paid advertising charges, payment for content creation services and costs for graphic artists, photographers and videographers. Companies should take great care when calculating how much they are willing to spend to avoid problems during the marketing process.
In terms of talent, there are four primary skills that any firm should look for in an advertising company or within their organisation if they are not outsourcing. These skills include:
- Development skills to meet website design and development needs
- Creative skills this covers both written and visual content creation demands
- Search skills the talent for search marketing
- Social skills the expertise that is needed to engage potential customers through social media by participating in consumer interaction
Attracting website traffic
Website traffic is an integrated part of digital marketing, both in terms of drawing it and measuring it. Through highly specialised digital analytics software, such as those embedded in marketing platforms like HubSpot, viewing the number of people that have visited a specific website and seen content becomes a fast and cost-effective process.
Nowadays, this software also provides detailed information, for example, the number of pages visited, the device through which the website was accessed and, in some cases, even the demographic qualities such as location and age.
Such information helps to direct the focus of the company advertising their products or services. They can measure what the most effective forms of marketing have been and where more considerable attention needs to be paid. Hence, by looking at website traffic statistics, companies can streamline their marketing channels and follow the amount each channel is contributing.
In essence, website traffic within digital marketing helps the company make a more informed choice about their marketing decisions; thus driving the right type of traffic to your website.
Content performance and lead generation
Apart from attracting and measuring website traffic, digital marketing also provides an insight into how well individual segments of content are faring and in turn, developing reliable leads.
Through analytical software, companies can see exactly how many people have viewed, say, a video advert on a website's homepage. By looking at these statistics they can gather indications for future marketing campaigns as well as picking up on audience trends and preferences. Thus, it proves to be a learning process whereby the producing end gathers information about what fares well with the audience.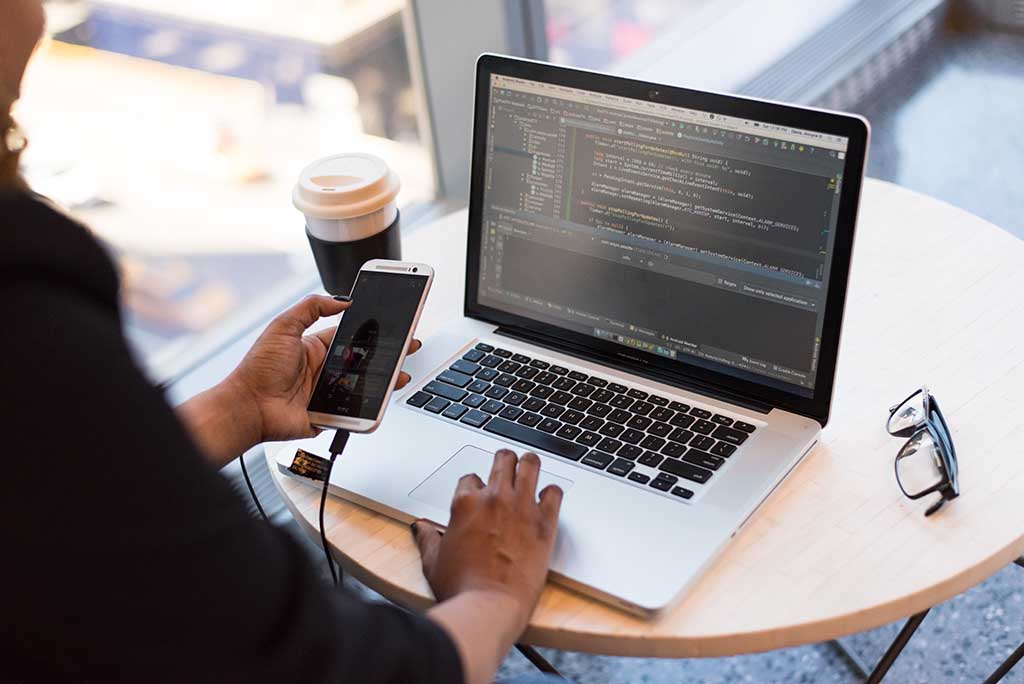 Attribution modelling
Attribution modelling is all about tracing and (as the name suggests) attribution. It pinpoints where a customer first touched bases - digital bases in this case - with a company by backlogging through the history of sales and interactions that customer has had with the company. Although what might seem like a tedious and rather futile process, it is one that provides excellent detail and allows companies to generate trends within their consumer patterns.
According to research conducted by the Aberdeen Group, firms that have strong sales and marketing alignments see an annual growth of about 20 per cent compared to a fall in sales of about 4 per cent for those with poor alignment. Thus, it can be seen how imperative attribution modelling is to a business. It allows the company to carry out informed decisions by analysing what part of the marketing cycle needs to be in focus.
Increased brand awareness
Digital marketing works to build up a reputation for the company that is being advertised. In doing so, it aims to create both greater brand awareness and brand loyalty. By venturing into areas of the market that are unexplored, the company can expand its customer base.
In all, the many purposes of digital marketing primarily work towards one end goal, that is, to increase the rate at which sales are generated and to maintain these new and existing customers so that they remain loyal to the brand.
The role of a digital marketer
Within the digital marketing process, perhaps the most important person is the digital marketer him/herself, as the entire procedure is dependent on him/her.
Responsibility for developing, implementing and managing marketing campaigns that effectively promote a company and its products or services is no easy feat. It is for this reason that the digital marketer plays a crucial role in enhancing company standing within the vast digital space by building up a good reputation for the firm, driving traffic to their platforms and by generating reliable and long-lasting leads.
There are specific attributes that a digital marketer must have, of these some of the most important are listed below:
- Paid social media advertising expertise
- Sales skills
- Marketing channel knowledge
- The ability to carry out and analyse drip marketing campaigns
- Efficiency in WordPress
- Good design skills
An individual with these skills should be able to execute a digital marketing campaign that's likely to fare well with the audience and therefore meet its goals.
Designing a digital strategy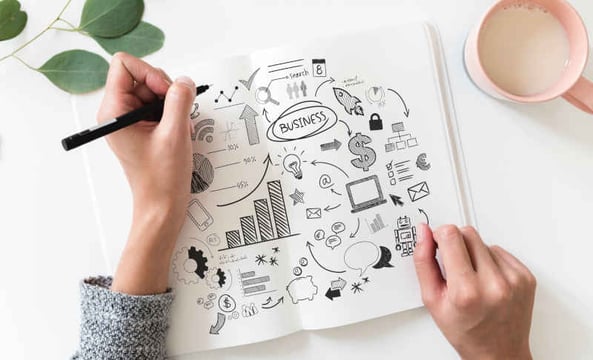 A digital strategy is a form of strategic management. It is a business' response to a digital question, one that is often best addressed through a cohesive business strategy. If this strategy is to be useful, there are several factors to be considered at the design stage:
Study the past
It's crucial to study history - and by that we mean the inclusive past. Companies should analyse both their previous digital marketing campaigns and strategies as well as the broader workings of the industry to get a general idea of the trends and patterns being followed today, as well as to learn from former mistakes.
By exploring areas that are lacking in attention or development, companies may be able to find a niche to focus on, one where they can face a less competitive but still populated consumer base. Within this study of the past, it's essential to focus on a period long enough to be easily analysed. For example, a minimum of six months or a full year.
Study the audience
The audience of your digital content is your potential customer base. Once the depth of this statement sinks in, it becomes clear exactly why the audience is so influential. Once the demographics of your potential customers are understood, it directs the company towards which marketing channels they should choose.
By developing a generalised persona for each segment of your target market, the company can categorise their marketing campaign with each division targeting a specific portion of the desired demographic.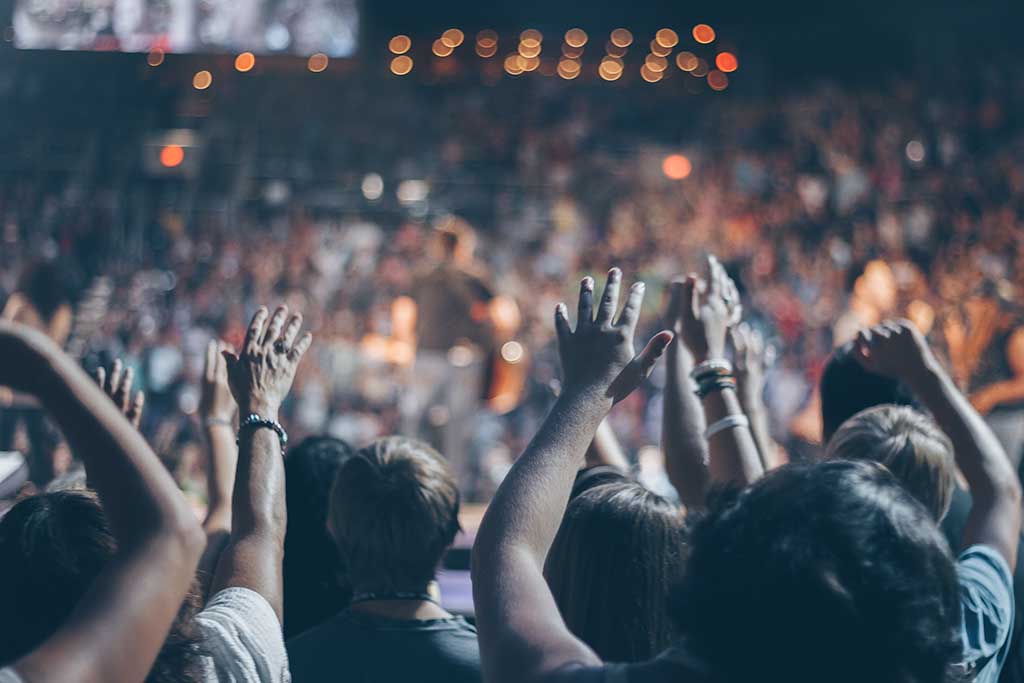 Strategise media channels
After studying the audience, past performance and the current trends of the market, the business should have a good indication about which media channels will help it achieve its targets. Companies should now work towards defining objectives for each channel. These objectives will serve as KPIs (Key Performance Indicators) for the business against which it will measure its success rate.
Budget allocation
No matter how well developed a digital marketing campaign may be, it cannot be executed unless the necessary funds are available. A business should always plan and act on realistic grounds when it comes to making financial decisions, and the same applies to their marketing campaign.
They should allocate resources to each marketing channel they are using, instead of allocating all their finances to one or two as this will help diversify the risk involved. For companies that are not as financially strong, perhaps new businesses should opt for cheaper marketing methods or even those that are free of cost, such as email marketing.
Another crucial decision that directly affects financial matters is whether external parties need to be hired to carry out the digital marketing process. Companies should critically analyse their team for the necessary skillset and should only go about carrying out the marketing process themselves if they are sure that they can handle it.
Evaluating your digital marketing strategy
After the extensive process of digital marketing is carried out, it's necessary to look back and assess. Companies should compare their outcomes (that is, their Return on Investment) with the goals that they had set at the time of implementation. In the case that goals are met, the most valuable parts of the strategy should be highlighted for future reference and efforts should be made to extend the effects of this strategy for as long as possible.
However, in the unfortunate instance that a company's digital marketing campaign fails to meet the established goals, it is crucial that an in-depth analysis of the marketing strategy, implementation and reception be carried out.
The problems that were encountered should be remedied and notes should be made for future reference. To avoid any significant losses test runs should always be carried out before a full launch of the marketing campaign.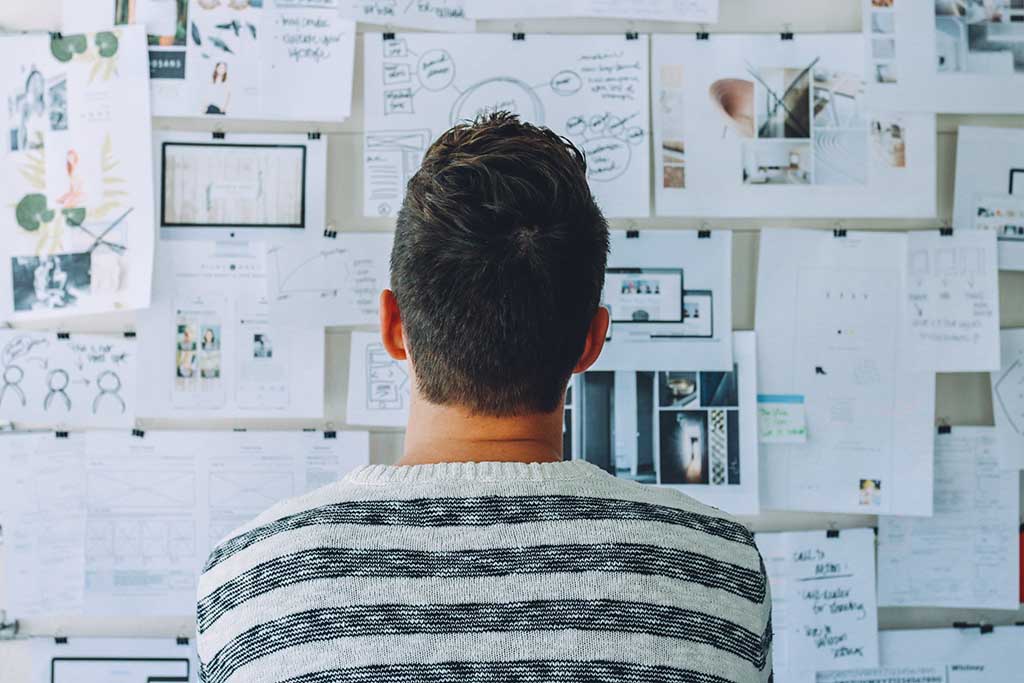 The world of digital marketing is difficult to traverse. However, if implemented smartly it brings immeasurable benefits to the company. With the growing role of technology in the modern world, digital marketing is undoubtedly on the upwards spiral, and any company looking to stay competitive must eventually follow suit.
For further guidance on the skills and qualities that are needed to carry out an effective digital marketing campaign, click on the button below for a free marketing eBook.
Alternatively, get in touch for a consultation at info@whitehat-seo.co.uk.
Resources