As we make our way through the 'Close' section of the inbound marketing methodology, we've reached the point at which we talk about email. It may seem like email marketing is too closely associated with the bad old days of outbound, but that's not the case. We're here to show you how to create emails that serve a purpose and can survive in the recipients' inbox much longer to deliver real value to you, and them.
Email, or electronic mail, is the lifeblood of business in the 21st century. Whether you love it or hate it, you can't ignore its place at the heart of today's business communication. Depending on whether you dread opening your email inbox to see a mountain of unread notifications, or you fully embrace the challenge of keeping to a zero inbox philosophy, email will be a part of your working day. When it comes to inbound marketing, email plays a very specific and very important role.
We've talked in previous blogs about the journey a website visitor takes to becoming a customer. By utilising Call-to-Action buttons, landing pages and downloads, you can steer new visitors from being a complete stranger to becoming a loyal, revenue-generating customer. This journey is a mutually beneficial experience, but there are going to be times when the leads you've cultivated aren't ready to commit to an order. That's where email comes in.
If your lead, for whatever reason, isn't yet able to move forward in your process, you both still have a part to play. By emailing them useful, relevant content you can maintain and nurture the relationship. Just because they're not going to be spending their money on your product or service just yet, they shouldn't be discarded. They've already demonstrated an interest in what you're offering, so you need to manage that relationship carefully, so that when they are able to buy, you're both ready.
The emails you send need to do more than just keep them generally informed. Almost any generic email can do that. The emails we're talking about need to build trust between you and them and should be based on their position in the sales cycle. This might sound obvious, but few marketers, only around 30%, can segment emails this way. The HubSpot platform we use is ideally suited to do exactly that. It's also where your marketing persona comes into its own.
By using the persona you created at the beginning of the inbound process, this will help you to create emails that can continue the attract and convert process, even in this state of figurative limbo. However, in order to stand out from the inbox crowd, your emails need to adhere to some rules.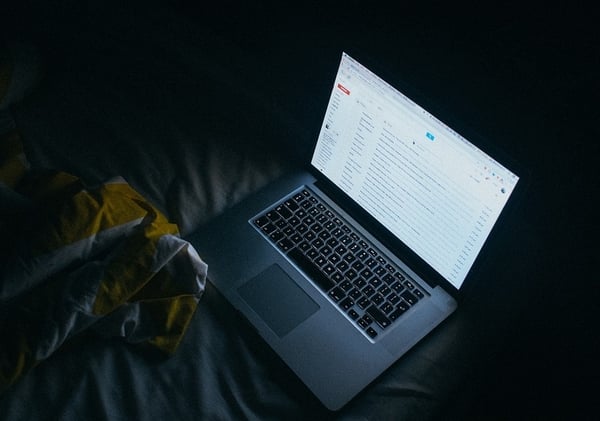 Firstly, the subject line needs to be short, but interesting. This will encourage them to click through. Anything less and chances are it will be condemned to the trash bin without even being opened. It may be tempting to fill your email with a ton of content, but avoid this at all costs.
The email copy needs to be short, but succinct, so they can decide quickly whether to act or not. Bear in mind, this won't be the only email you need to send before they finally succumb, so have a strategy that constantly guides them along the path. Using the persona, the email also needs to address their needs and identify with any challenges they have. This is a key aspect of email marketing within the inbound methodology. Their place in the sales cycle will dictate, to some degree, the content you provide in your emails.
The emails you send should also continue to link the recipient with your website. After all, your webpages were integral in creating this relationship, so continuing to connect them to new, interesting and relevant content on the site will reinforce the value you offer and promote the new content you deliver.
Finally, your emails should also offer very clear direction on the action you expect the reader to take next. Whether that's to schedule an appointment to discuss your latest developments, or sign up for your latest event. Each email should lead them towards a sale, even if the finish line isn't yet in sight.
Business email can get a bad rap when it comes to marketing, but used effectively, it can still play a major part in your strategy. If you want the team at Whitehat to help you create an email campaign to support your next inbound marketing initiative, just drop us a line; especially now you know how to get our attention!
---
Other blogs you might like...
---