Restaurants, like many other businesses can no longer afford to avoid Inbound Marketing techniques. The world we live in today is immersed in mobile technology offering users instant access to online platforms, unlimited mobile apps and social media. There is 100% surety that the present generation utilises all these tools to explore your restaurant as well.
Visiting restaurants is not only an opportunity to taste food but also experience the quality of service, the ambience and the culture. If any of these is missing or is not up to the mark, you might lose your customer or risk your restaurant's reputation altogether.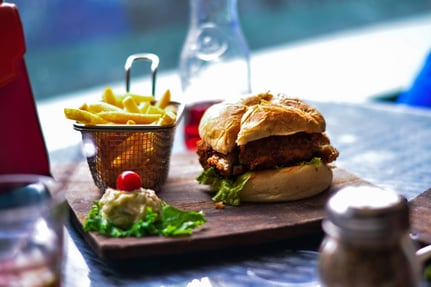 Now consider the same service elements within the context of online marketing. Your website is the ambience your restaurant offers to the customers, the very first impression you make on your customers. The way you design your website is the atmosphere and the engaging content you publish on your website is similar to the services you provide at your restaurant.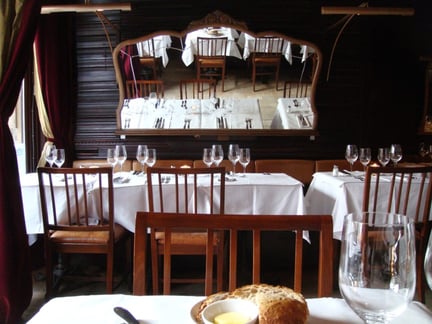 1. How Can You Use Inbound Marketing For Your Restaurant?
Inbound Marketing brings huge benefits to all types of businesses. But how does it benefit restaurants? You provide food services and people want to eat, so how can an online marketing technique help you to bring more people to your restaurant?
The answer is simple: when people are hungry they are going to search for new restaurants on search engines such as Google, Yahoo or Bing, and check more information about your restaurants on social media platforms as well.
If your restaurant is found on the top of the list, it would immediately allow more people to click on your website and know the services you provide.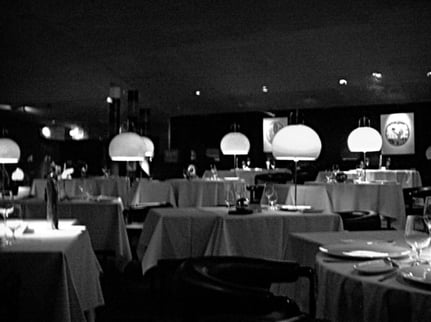 To attract more visitors the first thing to do is to design your restaurant menu beautifully in a PDF file and make it available on your website as well as your social media page, by putting your menu up for customers to download. Restaurants that provide a downloadable menu allow customers to have their information always ready to be viewed.
Moreover, websites with PDF behind the landing page can control the information of a customer, using it to update them about special deals, new offers and events.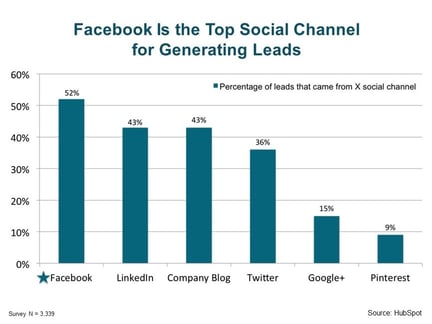 Another important aspect of Inbound Marketing is to ensure that the content and approach towards your customers is user-friendly. Inbound Marketing enables you to keep your customers updated about your latest offers and services, since its easier to capture their attention via social media.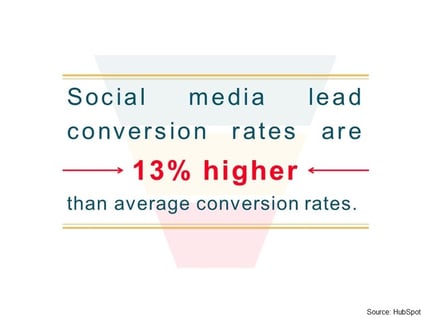 Recommended Actions
Design a pdf file of your restaurant menu and make it available on your website.
Ensure your website is user-friendly and keep your customers up-to-date.
Resources
Learn more about Inbound Marketing:
https://info.whitehat-seo.co.uk/what-is-inbound-marketing
2. Types of Inbound Marketing
SEO
There are different ways of Inbound Marketing that restaurants can adopt to promote their services. Here are a few examples:
SEO - Every website recognises the importance of search engine optimisation. Optimisation of a website helps you to raise your website listing on Google search engines. Being on the first two pages of Google allows you more visibility. You can optimise your website by adding page titles, user friendly links, relevant keywords and keyword relevant content and meta descriptions.
Learn more about SEO:
https://www.whitehat-seo.co.uk/seo-services/search-engine-optimisation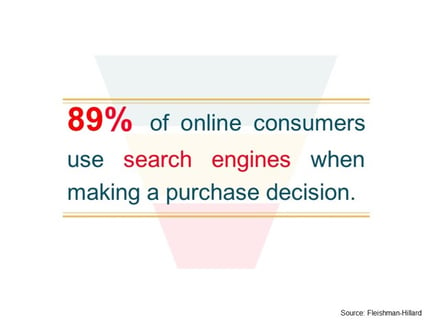 SOCIAL MEDIA
Restaurants must take into consideration the use of social media to attract students and the working class, who are most likely to use an online platform. Connect with your customers through commonly used platforms, such as Facebook and Twitter.
That makes sharing of information quick and easy. However, as social networks are quite interactive, monitoring them will require effort and time. Use the right strategy and your efforts will pay off.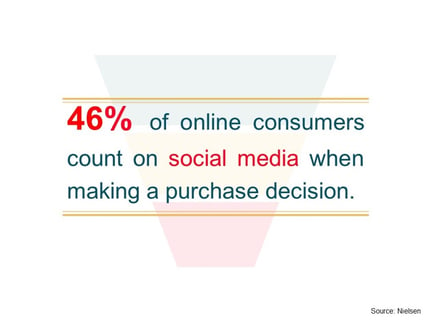 CONVERSION RATE OPTIMISATION
As you begin to develop brand awareness, consider ways to make your regular customers your permanent ones. You can do this by allowing easy access to your services, like offering online booking for seats in your restaurant. The more traffic you have, the higher number of online orders and booking you are going to receive.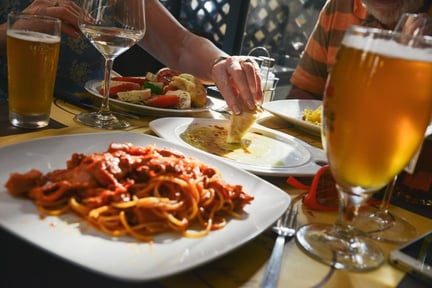 REPUTATION MANAGEMENT
Once you have earned enough visibility online, make sure you monitor the feedback of your customers. Reflect on the views to improve your services.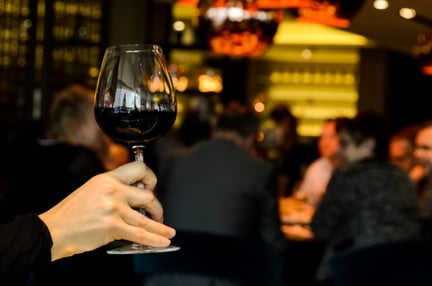 Recommended Actions:
Improve your website listing on Google.
Connect with your customers on Social Media

3. 3 Key Inbound Marketing Strategies For Restaurants
Running a restaurant successfully is a huge challenge today since there are hundreds of restaurants in a single vicinity offering variety of cuisines. According to a recent study conducted by Cornell University, it has been noted that 27% of restaurant startups in developed and developing countries fail in the very first year.
Out of the 50% that survive the first year, run out of business after in 3 years time.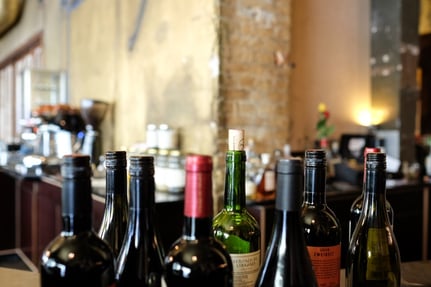 This is due to the many issues that restaurant owners have to deal with on a regular basis, such as rising food costs, staff turnover, new competition, etc. that forces restaurants to come up with a marketing strategy that can keep attracting past, present and potential customers in order to stay in business.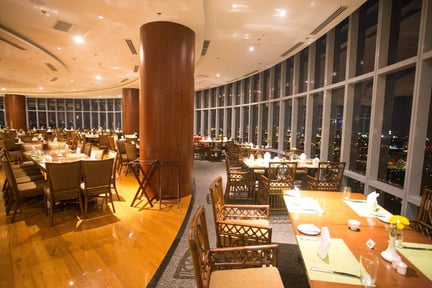 On the plus side, if given proper time and exposure, your restaurant can not only survive, but thrive in a competitive environment. If you have a solid Inbound Marketing plan, you are guaranteed to attract more customers.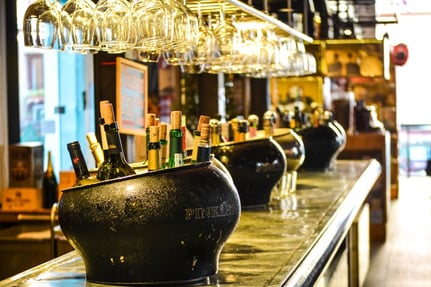 Here are a few key Inbound Marketing strategies for restaurant:
1. Professional Website With E commerce
As a marketing agency, we strongly believe that your website is the main hub of your marketing strategy. Your restaurant website is your chance to make the first impression on your visitor, therefore, it has to be professionally designed, very user friendly and mobile optimised.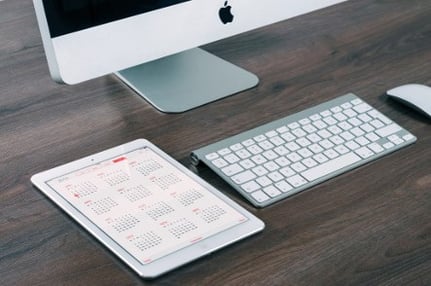 Your restaurant website must be able to take online orders from customers, where they can select items from your menu and make online payment and receive their order within 30-35 minutes.
Make sure your website is responsive, that it is able to resize automatically to fit smaller screens of smartphones and tablets.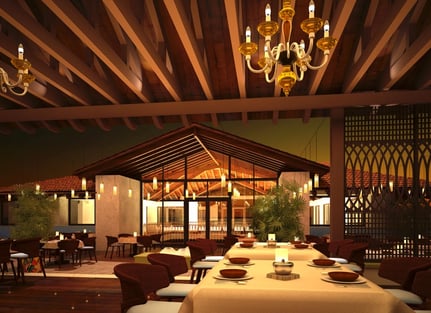 Always use professional photos of your food items so that they look good enough to eat. Regularly update your website with engaging blogs because each new post is an opportunity for your restaurant to be found online and you can also share your blog link on your social media pages to drive more traffic to your website, and convert your visitors into leads.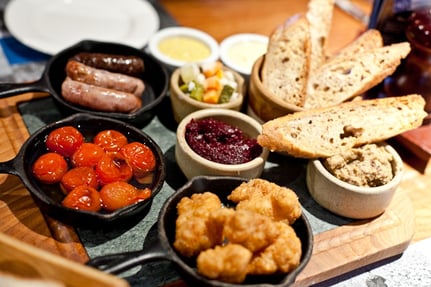 2. Register Your Restaurant on Online Review Sites
Reviews are extremely important for your Google rankings and reputation of your restaurant. The first thing you need to do, as soon as you have your website online, is to register yourself on popular review sites such as Yelp, Restaurant.com and Zagat. These are the sites that food lovers regularly visit to search the best restaurants.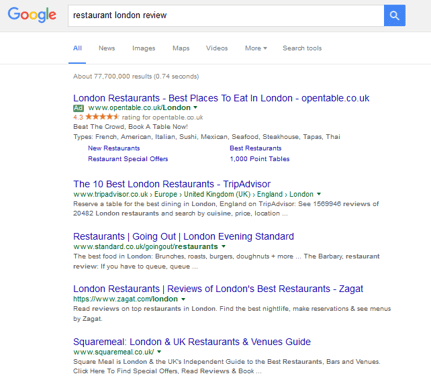 3. Social Media
Social media must be the key component of your restaurant's marketing strategy. Facebook is the world's largest social media network with over 1.2 billion users who share around 2.5 billion posts of content every single day.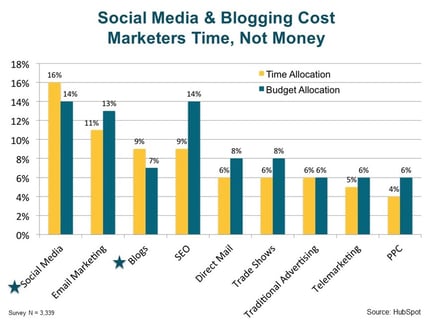 All you need to do is to research where your target market is, and which is the most effective medium to reach out to them. Is it Twitter, Google Plus, Instagram or Facebook? Once you have set up your restaurant profile on social media channels you need to actively engage with your fans and followers by publishing interesting posts regularly on your page. This Inbound Marketing technique will help you reach out to millions of customers online.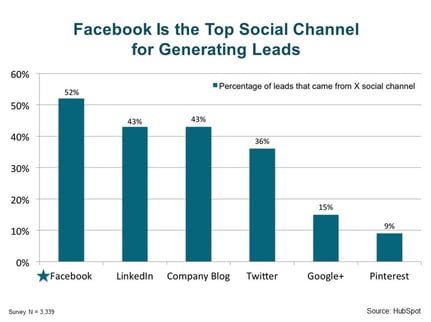 Recommended Actions
Create a marketing strategy to stay in business (important).
4. ADVANTAGES OF INBOUND MARKETING FOR RESTAURANTS
The best thing about Inbound Marketing is how it develops a level playing field for businesses. Companies are not bound to invest or spend millions of dollars on their marketing campaigns to compete against larger organisations. Small scale restaurants can compete against other reputed restaurants by developing content that customers will be instantly attracted to, and by interacting regularly with potential and existing customers.
For restaurants particularly, it is a great opportunity as they operate on strict margins as compared to other businesses. It is always hard for restaurants to afford an expensive marketing campaign.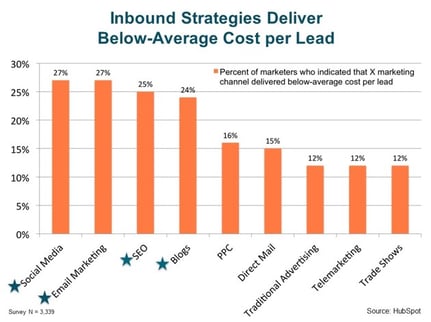 Restaurants have a distinctive position of having a comparatively small but much loyal target market. Social media gives restaurants the potential to interact and develop close relationships with potential customers. Business content, regarding your menu and special offers can be shared with the followers on Twitter and Facebook. This allows them to have your restaurant information on their fingertips, learn about special offers and events.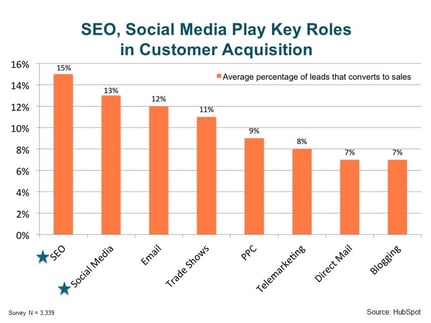 What is the point of spending thousands of dollars on print and TV advertising when you can target your potential audience, much more effectively using faster and cheaper marketing options.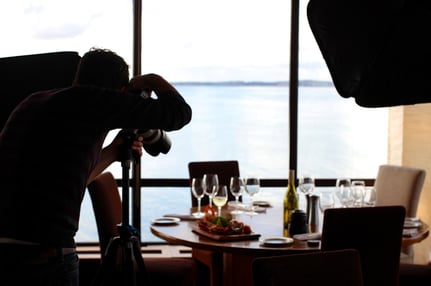 Restaurants still trying to reach their customers using outbound marketing strategies should embrace Inbound Marketing. It is important to increase your visibility among customers, using targeted marketing techniques.
Social media platforms and websites highlight your existence. Have you ever noticed how you visit the same restaurant quite often or see the same waiter each time you visit? It is because restaurants can share pictures and information of staff on Facebook that allows all the members of its Facebook community to view it. Such marketing methods pretty much engrave your existence in the minds of customers.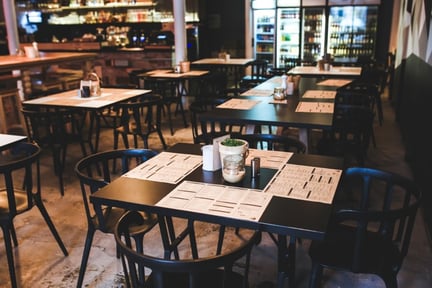 Regardless of what condition your restaurant is currently in, you must keep revising your marketing strategy to drive sales. Inbound Marketing is a strategy most effective these days to increase your restaurant sales.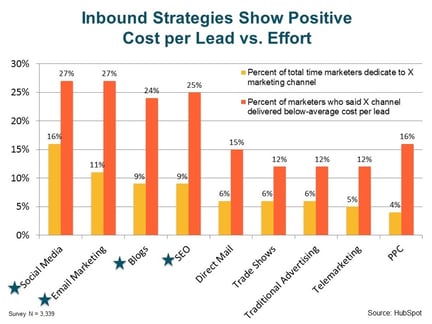 Recommended Actions
Create attracting content and interact with your potential and existing customers.
Use targeted marketing strategies.

5. HOW CAN INBOUND MARKETING CAN HELP STARTUP RESTAURANT?
1. Let Your Customers Find You
Inbound Marketing enables you to gain the attention of your target audience by publishing engaging content that will attract them and sharing it with your audience on your restaurant's website and sharing it on social media networks.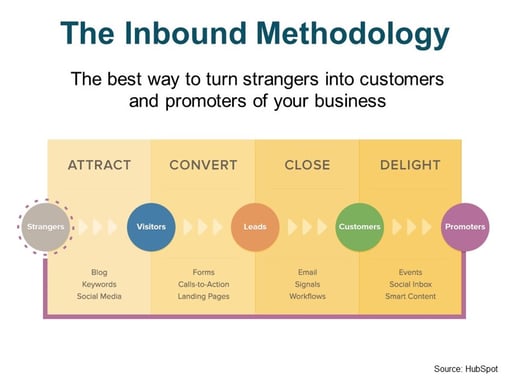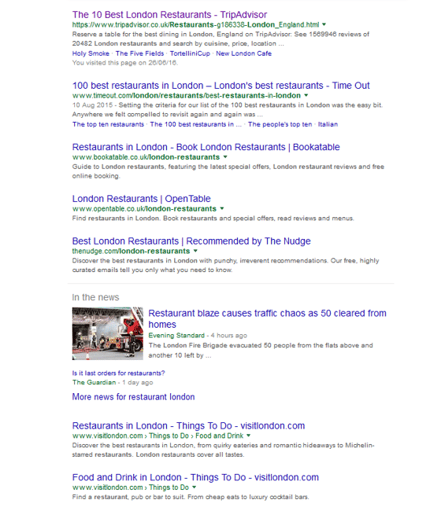 2. Attract New Potential Customers
Through social media, you can understand the needs and preferences of your ideal buyer and what they dislike in restaurants regarding food or service through regular feedback.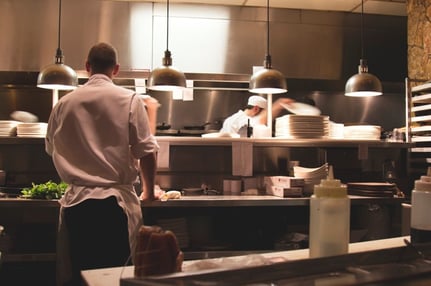 3. Build Relationship With Your Customers
Once you have reached out to your target audience, it is time to nurture a healthy and interactive relationship with your prospects until they become your regular customers. For this you need to create, publish and promote content that is tailored to the needs of your clients.
You can stay in touch with your customers via emails, workflows as well as lead scoring to boost your sales funnel upwards until they become your customers.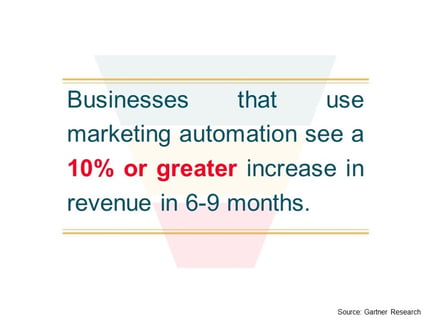 4. Get a Higher ROI
Once you have converted your leads into customers, and made some sales, you will be able to get a good return on your investment, both of your time and money. Inbound Marketing enable startup restaurants to not only attract new prospects but also retain them as permanent customers.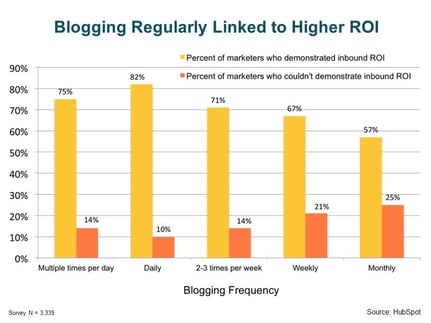 Recommended Actions
Presence in social media increases your chances to get found and to attract new customers.

Create, publish and promote content that is tailored to your customers needs.
6. WHAT NEXT?
More and more people today look for information about local restaurants on the Internet, especially search engines and social media pages. With a limited budget, most restaurant owners do not usually have enough funds to hire a professional sales or social media team to regularly market their restaurant.
But hiring one sales resource will prove to be very effective for your restaurant since he will devise a strong marketing plan that will ensure 100% customer outreach and success.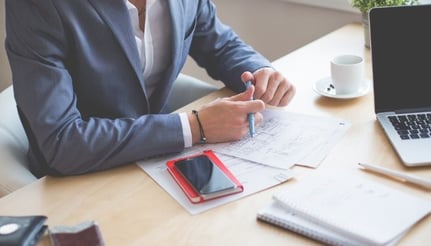 The most important thing about Inbound Marketing for restaurants is to recognize the importance of change. One of the most difficult things about online marketing is to keep up with the change. The trends change too fast and new attractive techniques are always being introduced. More traffic means more services, more content and daily updates.
Additional Reading