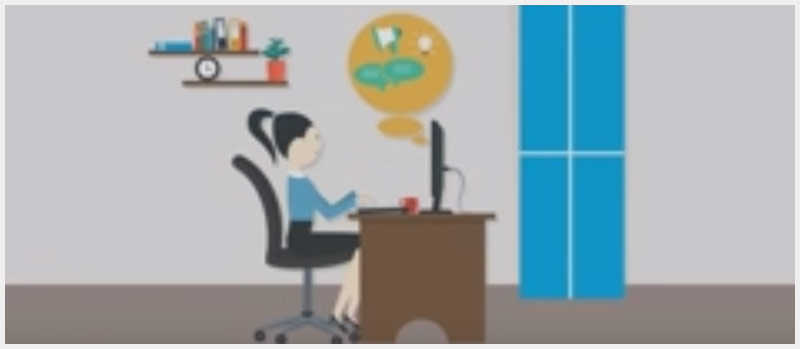 Women do not readily and openly discuss delicate medical issues. But seventy four percent (74%) of them go to the Internet to research about specific diseases or medical problems and sixty three percent (63%) seek certain medical treatment or procedures online.
Have a peek on this video:
Your Potential Patients use Search Engines to look for an OB/GYNE
When people were asked to think about the last time they searched for health and medical information, as well as doctors or other health professionals, seventy seven percent (77%) said that they began at a search engine such as Google, Bing, or Yahoo.
If they find you, will they see information that will help them answer their initial questions and make them feel comfortable to open up with you?
Can they find you on search engines at all?
Now is the Time to Get a Responsive and Mobile-Friendly Website
Here's a fact that has been penetrating society:
Fifty two percent (52%) of smartphone owners gather health information and health-related services on their phones.
Is your website mobile-friendly?
A survey finds that of the seventy four percent (74%) of adults who use the Internet:
Eighty percent (80%) have looked online for information about health topics, such as specific diseases, treatments, or procedures.

Thirty four percent (34%) have read someone else's commentary or experience about health or medical issues on an online news group, website, or blog.

And twenty five percent (25%) have watched an online video about health or medical issues.
Are there positive reviews about your practice online?
If you said "no" to any of these questions, there's no need feel being lost in the dark.
There's a lot you can do to make your clinic more searchable and accessible to women online. You can also establish your reputation so that patients will trust you with very personal matters.
You can engage more potential patients through social media. You can build and expand your own brand. We can help you with that.
Expand Your Obstetrics and Gynaecology Practice with Our Help
We provide:
Responsive Web Design

Search Engine Optimisation

Local Buzz

Online Reputation Management

Social Media Optimisation

PPC and Remarketing

Website Audit

Brand Establisher

Brand Booster

And much, much more!
Fill out the form today or call us for an appointment. Our online marketing services will help you attract and engage more women who need your services.